5 things to know about COVAX in August
Here's the first of a series of monthly round-ups giving a status update on the historic effort to ensure equitable uptake of COVID-19 vaccines across the world.
2 September 2022
3 min read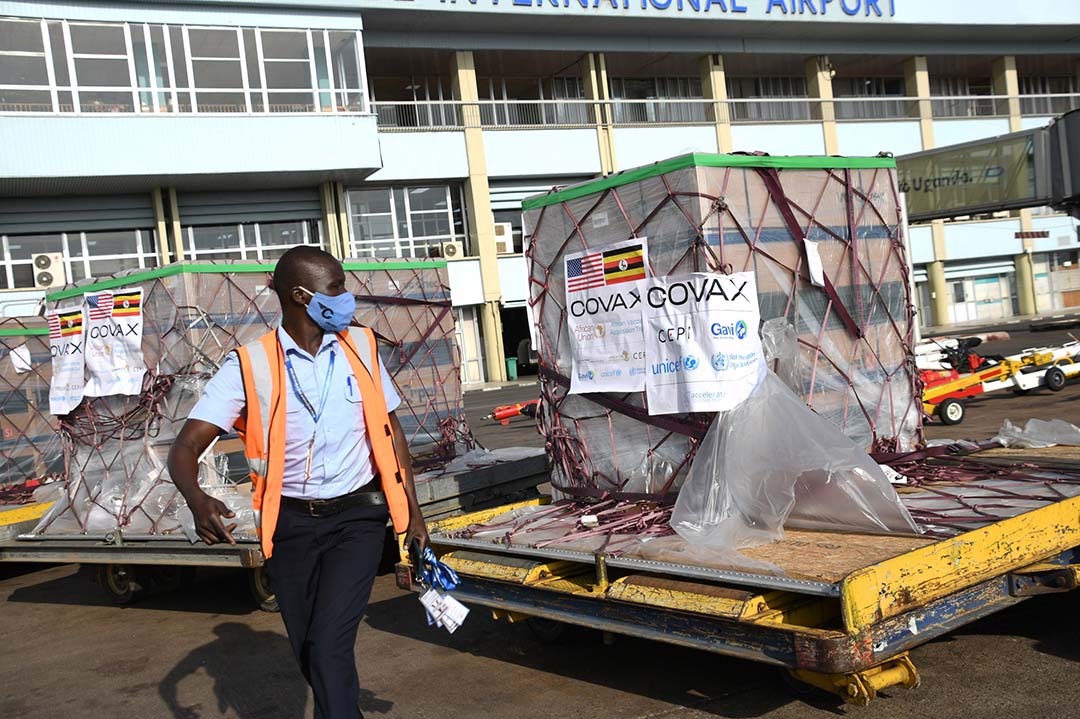 1. The equity gap is closing
Since it delivered its first doses in January 2021, COVAX has now shipped over 1.6 billion COVID-19 vaccine doses to 146 countries across the world. Importantly, nearly 90% of these have been sent to lower-income countries at no cost to the countries involved.
These countries have now administered more than four billion COVID-19 vaccines, on top of the routine vaccines children need. This is between four and five times the amount these health systems typically rolled out prior to the pandemic.
The 92 lower-income countries covered by the COVAX Advance Market Commitment (AMC) have now reached 50% coverage with the complete primary series of COVID-19 vaccines, compared to a global average of 62.5%. 
2. The countries furthest behind have made remarkable progress since the beginning of the year
This increase in coverage has been driven, in part, by some of the countries that were previously furthest behind. In January 2022, 34 lower-income countries had less than 10% COVID-19 vaccine coverage. With support from the COVID-19 Vaccine Delivery Partnership, this has now fallen to just 10 countries – all of which are fragile and conflict settings with complex challenges. Notable successes include Ethiopia, which has boosted coverage from less than 10% at the end of 2021 to more than 33% in August. 
3. Lower-income countries are leading the world in protecting healthcare workers, but coverage for older adults needs to catch up
COVAX's core goal is to ensure vulnerable groups, such as healthcare workers and older adults, are protected against the pandemic, no matter where they live. This is vital to prevent severe disease, hospitalisation and death – and helps health systems focus on other critical priorities.
For health workers we have seen huge progress, with three-quarters of these key workers now vaccinated with two doses in the 70 AMC-eligible lower-income countries that reported data, compared to an estimated average of 60% in high-income countries. Nearly two-thirds of vulnerable older populations in these countries have been protected with a primary series of COVID-19 vaccine, but this number needs to improve.
Have you read?
4. Countries are starting to move to booster doses
With the majority of vulnerable people in lower-income countries now protected with a primary series of vaccines (two doses in most cases), COVAX is now focused on helping countries to roll out booster programmes to ensure the most vulnerable are fully protected. So far 83% of AMC participants have started booster programmes.
5. The pandemic is far from over, which is why COVAX continues to hope for the best, and prepare for the worst
The number of deaths from COVID-19 in 2022 has now passed one million, according to WHO – a sombre reminder of the impact the pandemic continues to have around the world. As cases continue to rise, the true number is likely much higher. Many countries currently no longer track or report cases and deaths as closely – even so, nearly half of the over 600 million cases reported since the start of the pandemic have been in 2022 alone.    
COVAX now has enough vaccine supply to meet global demand and is actively managing its portfolio to meet countries' current needs, maintaining a reserve of vaccines, and putting in place plans to deal with whatever the future of the pandemic may throw at us.