Everything you need to know about Gavi's incoming CEO
Dr Muhammad Ali Pate has been appointed as Gavi's next CEO, due to succeed Dr Seth Berkley in August this year.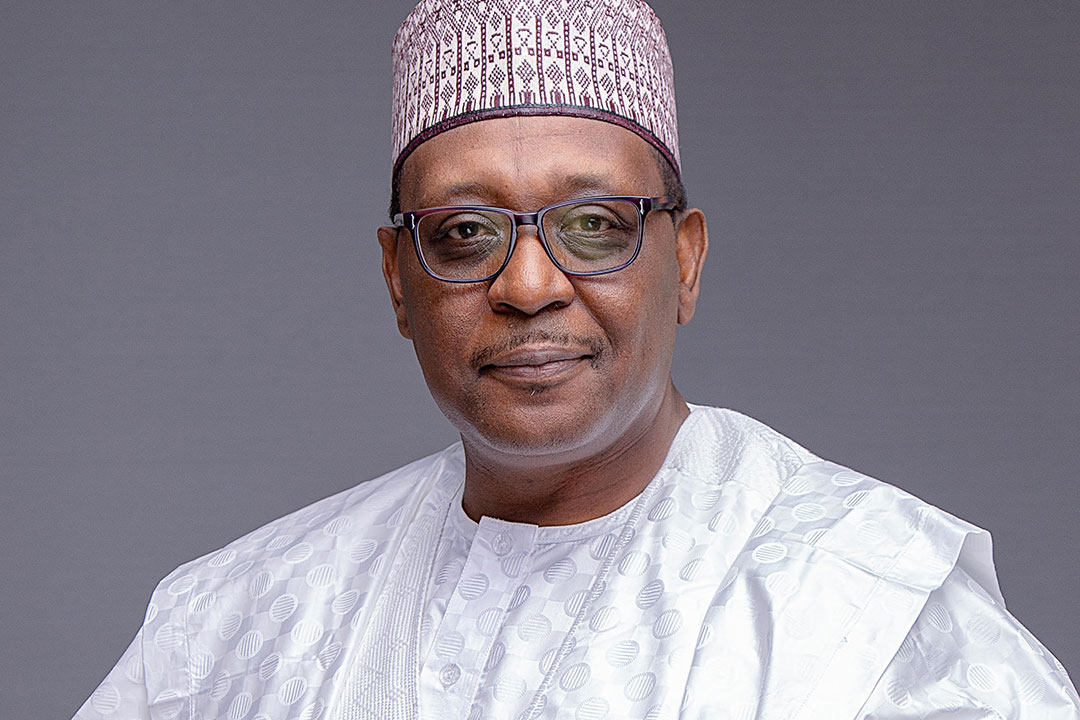 Why has Gavi appointed a new CEO?
Gavi's current CEO, Dr Seth Berkley will step down in the summer following 12 years at the helm of Gavi.
"Leading Gavi and helping the Alliance to continually surpass itself in terms of saving lives, protecting children and supporting countries during global health emergencies has been the greatest honour of my career."

Dr Seth Berkley
How was Muhammad Ali Pate recruited?
The search process for Gavi's next CEO began in 2021. With a dedicated Search Committee established later that year, a process then began in earnest to identify the best possible candidates from across diverse gender and geographical backgrounds. In total 344 people applied for the position.
Between September and December 2022, an initial longlist was whittled down to a shortlist of three. The three candidates were then interviewed in person at the end of January and both the Search Committee and the Board's Governance Committee were unanimous in their support of Dr Pate's candidacy. In light of this unanimity, the decision was taken to advance the process. The final stage of this process happened on 13 February with a specially convened Board meeting approving Dr Pate's appointment.
Why was Dr Pate appointed?
Dr Pate was selected from a field of extremely talented and experienced fellow candidates. In the highly competitive process, candidates were tested on all aspects of the role.
In unanimously recommending him to the Board, both the Search Committee and Governance Committee noted Dr Pate's achievements as Minister of State for Health in Nigeria in 2011–2013, during which time he led a flagship initiative to revive routine immunisation and primary health care, chaired a presidential taskforce to eradicate polio and introduced new vaccines into the country.
Have you read?
More recently, in 2019–2021, Dr Pate served as Global Director for Health, Nutrition and Population of the World Bank and Director of the Global Financing Facility for Women, Children and Adolescents (GFF), during which time he led the Bank's US$ 18 billion COVID-19 global health response and represented the Bank on various boards, including those of Gavi, the Global Fund, CEPI and UNAIDS, among other assignments.
A physician trained in both internal medicine and infectious diseases, Dr Pate also has an MBA, which he earned from Duke University in 2006. Since departing the World Bank, he has remained a highly influential figure in global health as the Julio Frenk Professor of Public Health Leadership at Harvard Chan School of Public Health, his current occupation.
What happens next?
Now that the Gavi Board has confirmed his appointment, Dr Pate will officially assume his role on 3 August 2023. The term of the current CEO, Dr Seth Berkley, will end on 2 August. In order to effect a smooth transition, Seth and other members of Gavi's senior leadership will be on hand for advice and consultation. In the interim, Seth will continue to tirelessly lead Gavi in pursuit of its 2023 priorities: to catch up on routine immunisation; integrate COVID-19 vaccines into routine programmes; re-launch the Alliance's HPV vaccination programme; and initiate a historic roll-out of malaria vaccines.
Commenting on Dr Pate's appointment, Dr Berkley said: "Leading Gavi and helping the Alliance to continually surpass itself in terms of saving lives, protecting children and supporting countries during global health emergencies has been the greatest honour of my career. I am proud and humbled to have been part of what the Alliance has achieved, and I am confident in its future under Muhammad's leadership: having worked with him during his time as Minister and at the World Bank, I know he understands intimately the landscape we work in and will be uncompromising in his drive for public health equity."