Children who get zero vaccines deserve 100% of our attention
Over 50% more children were immunised in Gavi countries in 2019 than in 2000, yet 10.6 million children continue to miss out entirely on basic vaccinations. Here's why reaching these children and setting them on the pathway to full immunisation is our highest priority.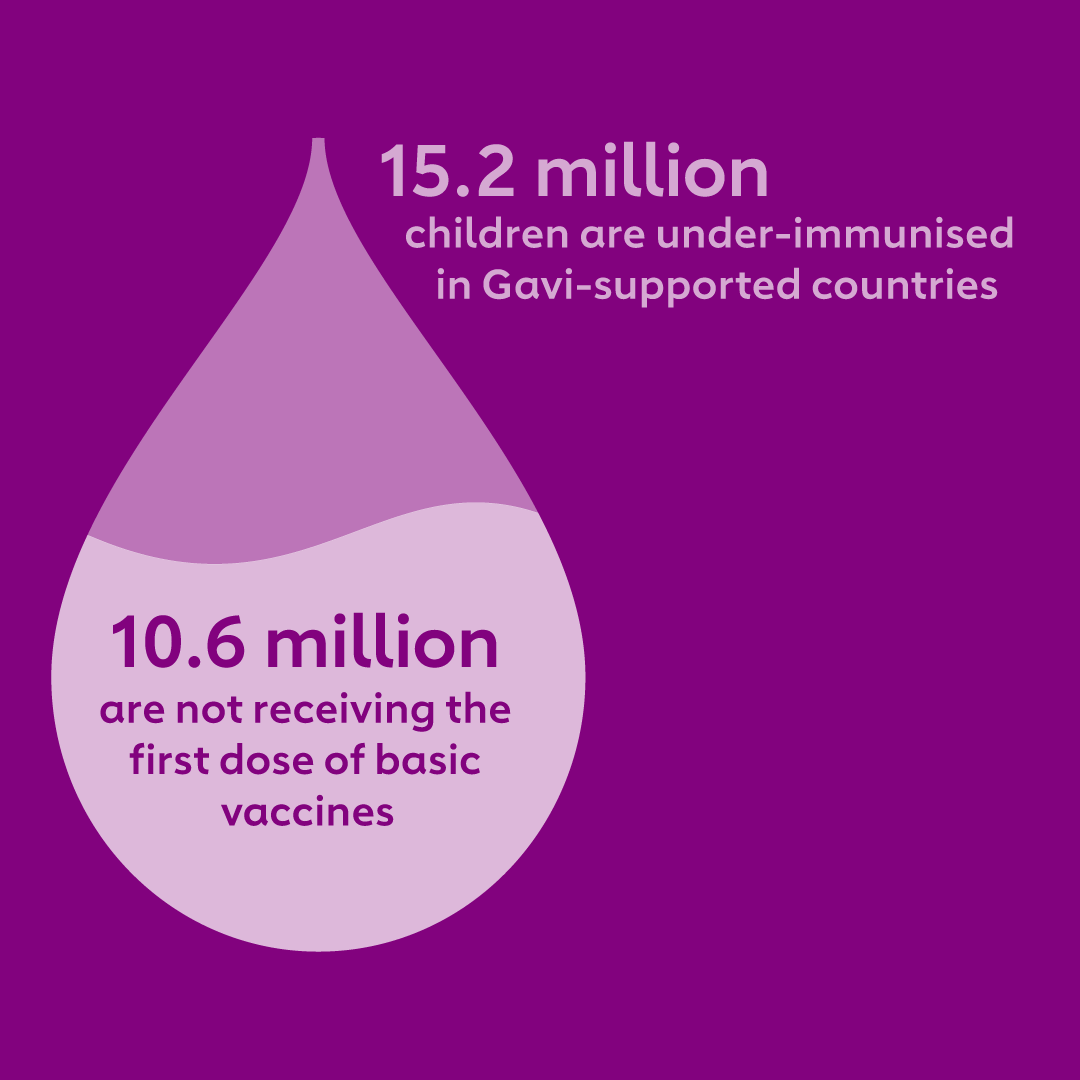 OUR HIGHEST PRIORITY
Countries are reaching and protecting more children each year with support from the Vaccine Alliance. Yet despite two decades of tremendous progress increasing access to vaccines, slightly under one in five children in countries supported by Gavi – 15.2 million children – are still under-immunised with the third dose of the essential childhood vaccination containing diphtheria-tetanus-pertussis vaccine (DTP3).
Of this group, almost 70% are "zero-dose" children, who are still not receiving even the first dose of DTP-containing vaccine. While these numbers have improved since 2015, reaching these children and setting them on the pathway to full immunisation is our highest priority.
Reaching and protecting children in the most marginalised and under-served communities is the most pressing and difficult challenge facing the Vaccine Alliance today. Whether they live in remote areas, informal urban settlements or countries facing fragility or conflict, there are few services and little access to health care.
UNCEASING FOCUS ON UNDER-IMMUNISED CHILDREN
At Gavi, we are also continuing to lay the groundwork for our next strategic period (2021–2025), when the focus of our work will be, more than ever, reaching children who have not been fully vaccinated, or not been vaccinated at all. Finding and protecting these children is at the heart of our new strategy. Zero-dose children, in particular, who urgently need immunisation but for a variety of social, economic and political reasons remain unprotected, will animate our next five years. In 2020, we will be working hard to continue this shift, while dealing with the fallout from COVID-19 and the challenges it will undoubtedly continue to bring.
---
Read more about how Gavi has accelerated equitable uptake and coverage of vaccines in Gavi's 2019 Annual Progress Report.