How COVID-19 is contributing to period poverty in Nigeria
Skyrocketing prices for sanitary products, supply shortages and lockdowns are combining to make it harder and harder for girls and women in Nigeria to manage their periods.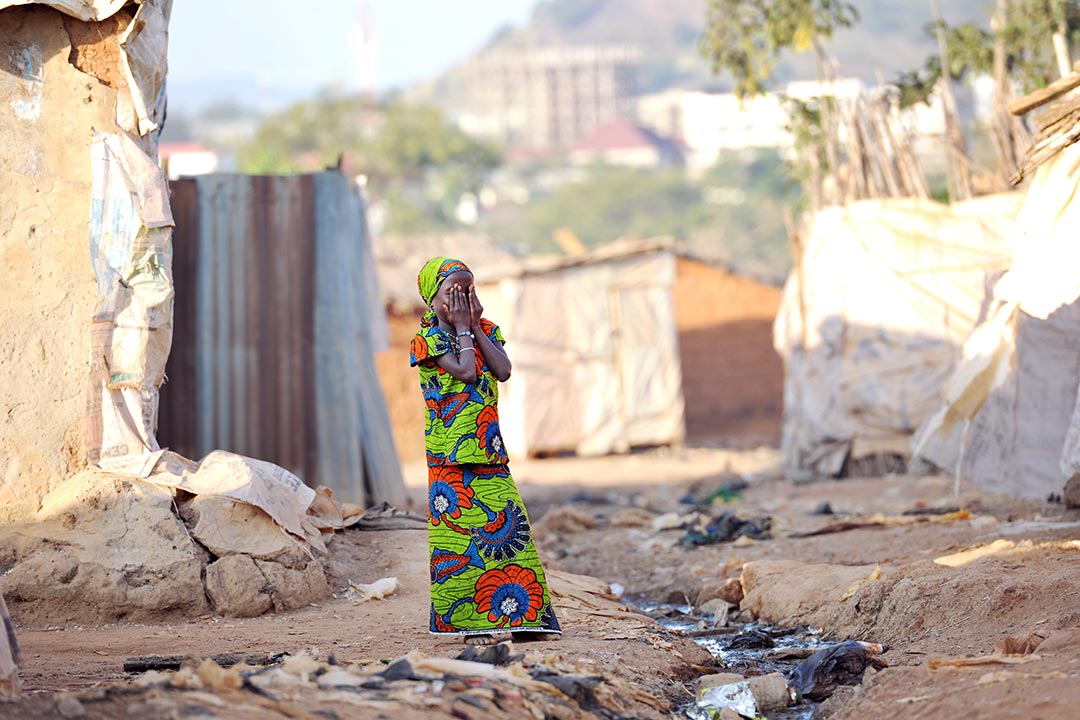 Roughly a quarter of women and girls living in Nigeria struggle to manage their periods, and this problem is being made worse by the pandemic.
Writing in the journal Public Health in Practice, Goodness Ogeyi Odey and colleagues at the University of Calabar, Nigeria, describe shortages in the supply of menstrual products, price increases and difficulties accessing clean water and disposing of used sanitary products. These are as a result of supply chain issues brought about by COVID-19.
Lockdowns have also made it harder for women and girls to access public toilets, and disrupted efforts to educate young girls in rural and underserved communities about how to make their own hygienic and re-usable pads.
"The hike in menstrual product price has led some girls to [become involved] in sexual violence or trade sex with men in order to afford menstrual products"
"The hike in menstrual product price has led some girls to [become involved] in sexual violence or trade sex with men in order to afford menstrual products; this has equally caused harm because of the exposure to sexually transmitted diseases," Odey and colleagues write.
Others have substituted with rags, or wads of tissue or newspaper. This is not only uncomfortable, but it can increase their risk of reproductive or urinary tract infections. Disrupted access to menstrual products also takes a psychological toll, with the researchers reporting increased in anxiety among girls in the run-up to their periods.
Nigeria is not alone. According to a survey of 62 water, sanitation, and hygiene experts in 22 countries by Plan International Australia, published in May, 59% agreed that the pandemic had led to a lack of access to information about menstrual hygiene management for adolescent girls, while 27% said access to and availability of clean water had become more tricky over the past 12 months.
Almost half (45%) said that lockdowns and school closures meant that finding adequate space and privacy to change menstrual products, cleaning oneself hygienically and cleaning and/or disposing of used menstrual products was an ongoing problem. "In some countries, this lack of privacy has also led to an increase in period stigma and myths, with many girls and gender diverse people who menstruate feeling they have to hide bloodstains and other signs of menstruation from family members," the report said.
"Ensuring that menstrual health management is part of every government's emergency health response during the COVID-19 pandemic is crucial. This includes information on menstruation distributed as part of a package of health information, broader health messaging campaigns that address the period stigma and working closely with ministries of health and education to ensure that menstrual hygiene management is built into recovery and longer-term responses."
The report also recommended integrating menstrual health into remote and online learning curriculums to ensure that ensuring that people, including girls, have the knowledge they need to safely manage their menstrual health, and emphasised the need for governments to continue investing in inclusive water, sanitation and hygiene services and facilities.