11 key stats from Gavi's Mid-Term Review
In 2019 Gavi set out a list of targets to boost immunisation across the globe for the 2021–25 period. Halfway through the period, how is it measuring up?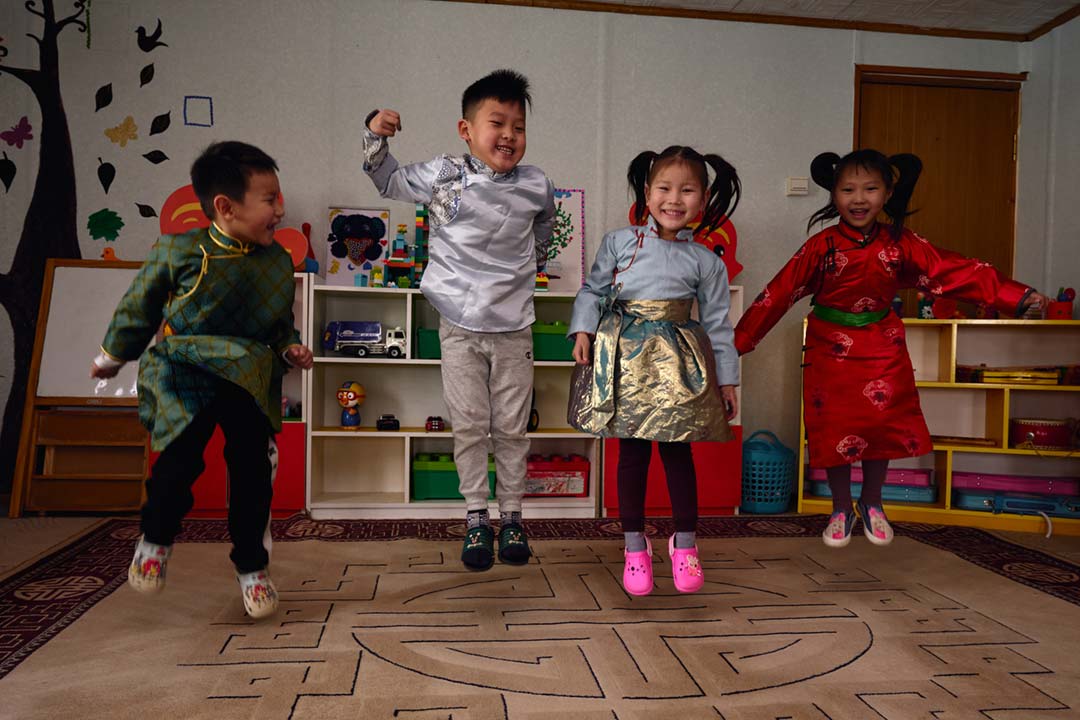 Every five years, Gavi makes a series of commitments to increase the equitable and sustainable use of vaccines. In 2019 Gavi launched an investment opportunity with clear, measurable targets for the 2121-25 period, which donors then responded to by investing more than US$ 8.8 billion at 2020's Global Vaccine Summit.
The Mid-Term Review is a chance to take stock of the progress made since the Alliance laid out those commitments, celebrate what's been achieved and identify areas where Gavi needs to reinforce efforts. Here are 11 key stats on Gavi's progress over the past two years.
1. The Vaccine Alliance has helped to immunise 130 million children since 2021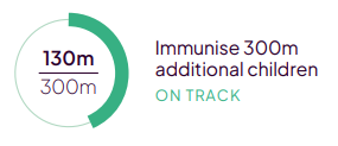 Gavi is on track to hit its target of immunising 300 million children between 2021–25, having successfully reached 130 million children with routine vaccines over the past two years. This is despite the huge impact of the pandemic and in addition to the billions of COVAX vaccines the Alliance has helped to deliver in the same period.
2. Gavi has prevented 2.4 million future deaths
Gavi-supported vaccine doses administrated over the last two years will prevent 2.4 million future deaths, meaning it is are on track to save 7–8 million lives between 2021–25. Since the Alliance was formed, Gavi-supported vaccines have saved over 17 million lives, with child deaths from vaccine-preventable diseases having fallen by around 70% in Gavi-supported countries.
3. Gavi vaccines help protect against 19 different diseases.
Gavi has exceeded its commitment to deploy vaccines against 18 diseases by 2025. Despite the significant disruption caused by the pandemic, the breadth of protection – the average coverage across key Gavi vaccines – has continued to increase, from 47% in 2019 to 51% in 2021. A further increase is expected when 2022's figures are released later this year.
4. Gavi has helped countries to save US$ 300 million through reduced vaccine prices
With the help of Gavi's market shaping efforts, vaccine price reductions have contributed to more than US$ 300 million in cost savings across our core portfolio of vaccines in 2021–22. The cost of the pentavalent, PCV and rotavirus vaccines needed to immunise a child have dropped by more than 50% since 2010. Whilst cost savings are forecast to reach US$ 760 million by 2025, this falls short of the US$ 900 million target. Alliance market shaping partners are working with Gavi-implementing countries to evaluate switching to more cost-effective vaccine products.
5. Countries raised US$ 1.1 billion in co- and self-financing for vaccines
Despite the disruption to public finances and health systems caused by the pandemic, Gavi previously and currently implementing countries are investing more than ever before in immunisation and building sustainable programmes. Countries contributed a record US$ 323 million in co-financing alone – US$ 50 million more than the first two years of the last strategic period. However, the expected total contributions are now forecast to be US$ 3.4 billion by 2025, falling short of the US$ 3.6 billion target. This is due to a series of crises as well as newer vaccines with increased prices putting pressure on the sustainability of Gavi's co-financing model.
6. Three countries have transitioned out of Gavi support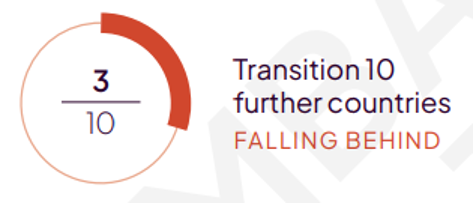 While six countries are expected to transition out of Gavi support between 2021–25, four others have had to delay their transition due to deteriorating macro-economic conditions. Government health spending per capita is expected to stagnate or decline in 65% of Gavi-eligible countries and more than half of low-income countries are either at a high risk of, or already experiencing, debt distress.
7.Gavi has engaged with 18 transitioned countries with targeted activities to sustain progress

Gavi continues to promote sustainable immunisation programmes in the 19 countries that have already transitioned out of Gavi support. The Gavi Board approved a new MICs approach in 2021, providing US$ 300 million in targeted funding to restore coverage, drive the sustainable introduction of key vaccines and respond in cases of fragility. This funding will be critical to address immunisation gaps in former Gavi-eligible countries as they rebuild from the pandemic.
8. US$ 32.3 billion of economic benefits

Vaccines are one of the best buys in global health: each US$ 1 of investment in immunisation delivers broader societal benefits worth US$ 54. The Alliance is on track to generate more than US$ 80 billion in wider economic benefits through Gavi-supported vaccines over this strategic period, with billions more realised through the COVID-19 vaccines delivered through COVAX.
9. Gavi-supported vaccines have facilitated 542 touchpoints between families and health services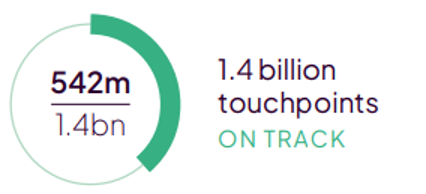 Routine immunisation reaches around 90% of the world's children, bringing families into contact with primary health care up to five times during the first year of life – more than any other health intervention. In addition to the 542 million touchpoints through routine immunisation in 2021 and 2022, there were five billion through COVID-19 immunisation.
10. Gavi has supported the delivery of 1.5 billion doses of life-saving vaccines to 55 eligible countries.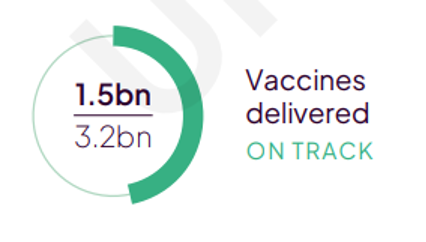 In 2021, Gavi-implementing countries administered more vaccines than any year in history – with approximately three times more doses administered than in 2020, and almost five times as many as in 2010. This means the Alliance is on track to deliver 3.2 billion vaccine doses between 2021–25
11. The competitiveness and supply of vaccines have increased in five Gavi-implementing markets
Gavi has already reached its target to enhance the competitiveness and supply security of five vaccine markets through additional product choices from new manufacturers. A record number of 11 vaccine markets demonstrated acceptable levels of health market dynamics in 2021. More than 50 different vaccine presentations are now available to Gavi-implementing countries from 19 manufacturers in 12 countries.