5 questions with Parsyl's Souleymane Sawadogo
Souleymane Sawadogo, Vice President of Global Health at Parsyl, tells us how innovation and data are revolutionising vaccine supply chains.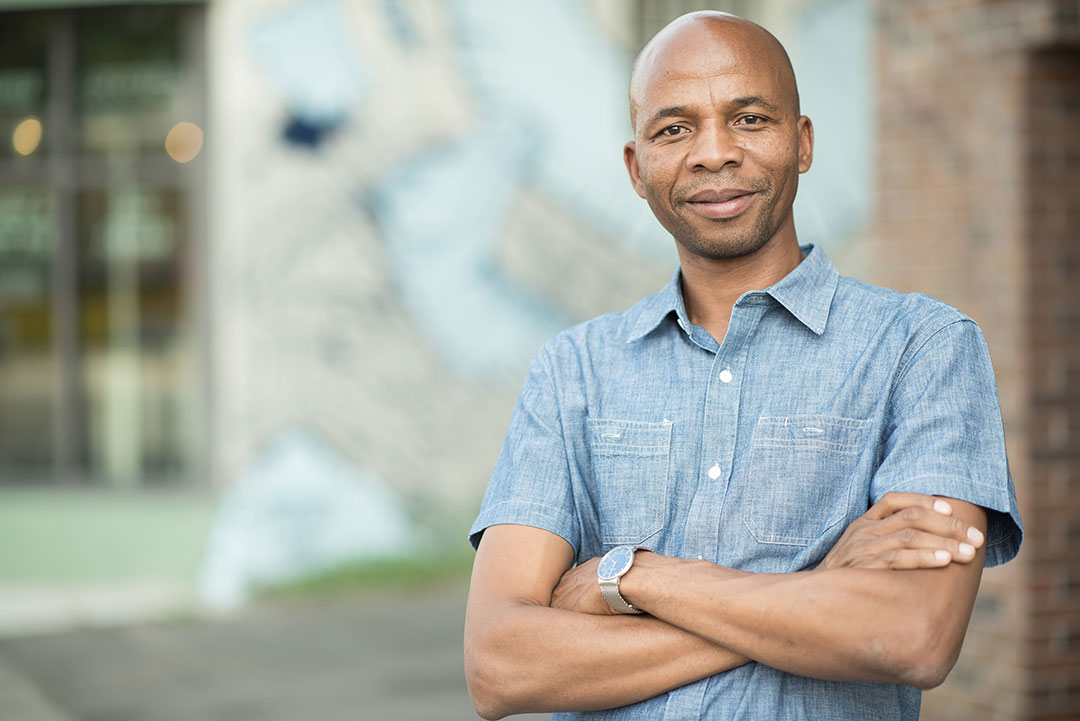 Parsyl is a data-powered insurance and risk management solution for essential supply chains, including global health products. Shipment and storage monitoring solutions uncover when and where issues occur, allowing users to measure real impact, take action and improve quality throughout the supply chain. VaccinesWork spoketo Parsyl's Vice President of Global Health, Souleymane Sawadogo.
I saw that strengthening the supply chain meant saving lives.
What drove you to become involved in the field of global health and vaccine supply chains more specifically?
I started my career in 1996 by training in biology. Early on, I was involved in testing the quality of vaccines. I worked on polio vaccines, looking at the last mile, checking vaccines for potency. We'd collect samples and test for antibodies to see how effective the vaccines were at the end of their journeys, so I was already deep in the vaccine world.
Later, at the US Centers for Disease Control and Prevention in Atlanta, I was working with a network of universities in South Africa, mapping strains of infectious diseases during outbreaks, and strengthening diagnostic networks across Africa. It was when we were looking at innovative solutions to prevent the spoilage of diagnostic technologies that I started to see how tech could be an inexpensive way to solve some of the biggest global health problems.
I grew up in Burkina Faso – I know vaccines save lives. But they need to be stored in certain conditions. We didn't know how to make sure that happened, but I saw how tech could change that. I saw that strengthening the supply chain meant saving lives.
What challenges continue today in getting vaccines to everyone who needs them, especially to historically-underserved communities?
The biggest challenge is infrastructure limitations. The cold chain is hard to maintain. You need reliable power and good roads. Some of these limitations can be fixed by technology – solar power fridges or drones doing delivery. But at its core, the cold chain needs a good routine. There needs to be a culture across the chain of ensuring the products are stored, transported and used properly, a culture that understands the importance of handling vaccines well and utilising data to manage and monitor operations. 
How has technology transformed vaccine design, manufacture and delivery in the time you've been working in the field?
It's difficult to speak broadly about the entire field, but certainly what I have seen at Parsyl is that data provides visibility of the supply chain. This in turn means the protection of vaccines, and the protection of lives and financial investments. This visibility shows the weak points in any supply chain, and means we can strengthen it, reducing the percentage of spoilage that takes place.
This visibility can also be used for health workers, NGOs, governments, and the local private healthcare sector to advocate for additional resources to repair equipment or make other improvements.
What's in the future for Parsyl?
We have an agreement with Gavi to expand our monitoring systems to regions in Uganda, part of our expansion across 13 African countries. In Senegal, our systems are now countrywide, but in other countries we'll be in districts or regions first, implementing trials to show how well they can work. We are currently in 16 countries and by the end of the year, we plan to continue expansion to additional countries. We also have a partnership with the Africa Centres for Disease Control and Prevention to provide a solution for distribution and storage of all vaccines.
How has the Gavi and Parsyl partnership helped both organisations? Why are partnerships like this so powerful?
Parsyl would not be here without Gavi, and being part of the INFUSE programme [Gavi's innovation programme that aims to improve vaccine delivery systems by connecting high-impact, proven innovations with the countries that need them most]. Something that really helped us was being put in touch with contacts in potential countries where we could introduce our systems. With this, we were able to try our solutions in Senegal in 2018, a region that doesn't often see this kind of innovation supported.
Engagement with Gavi and Gavi implementing countries has helped us improve our products. In turn, our innovations enable Gavi to track programmes and mobilise interventions more effectively.
More from Angela Wipperman