Could drugs to prevent Long COVID finally be within reach?
Two new studies have suggested that existing diabetes and antiviral drugs could be repurposed to prevent symptoms of COVID-19.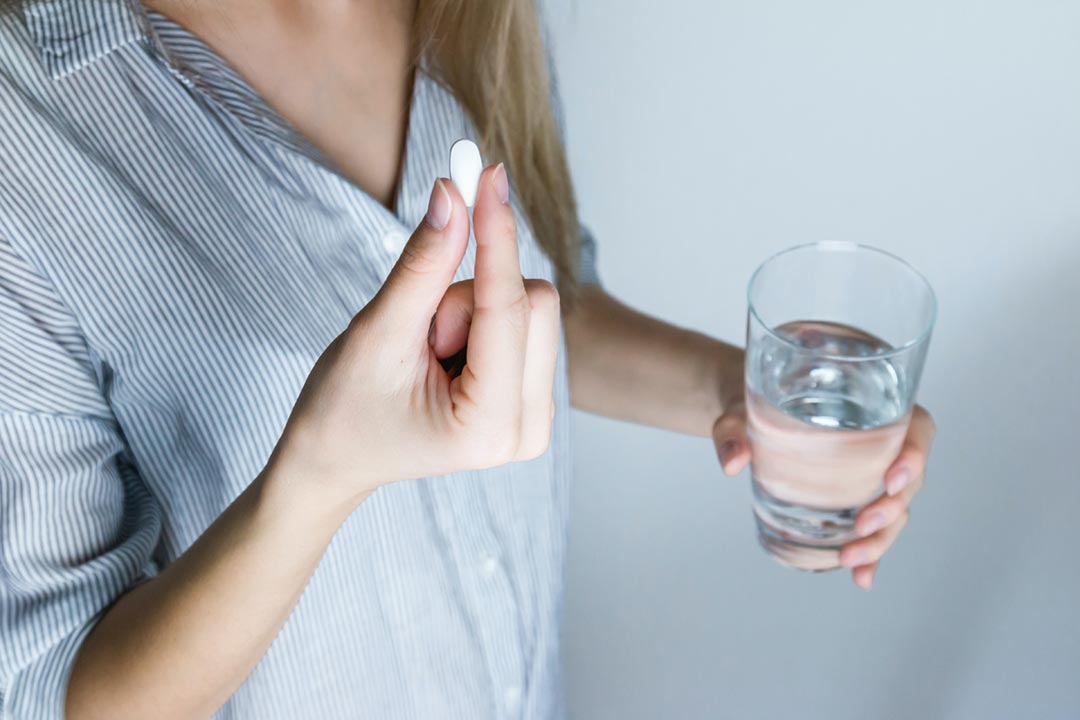 The discovery that dexamethasone reduced people's chances of dying from COVID-19 marked a crucial turning point in the pandemic – but identifying drugs that prevent the longer-term consequences of infection has proved harder. Now, two studies have indicated that the diabetes drug metformin, and the antiviral drug Paxlovid could reduce people's risk of developing Long COVID.
The condition, which is also known as post-acute sequelae of SARS-CoV-2 infection (PASC), is estimated to affect around 10–20% of people who catch COVID-19 – although the severity and duration of their symptoms varies.
"I don't use the term "breakthrough" lightly. But to see such a pronounced benefit in the current randomised trial of metformin, in the context of it being so safe and low cost, I'd give it a breakthrough categorisation."

– Eric Topol, Professor of Molecular Medicine
A newly published meta-analysis suggests that COVID-19 vaccines reduce the risk of developing ongoing symptoms by approximately 43%, however with the virus continuing to circulate, further interventions are needed.
Metformin study
Carolyn Bramante at the University of Minnesota in Minneapolis, US, and her colleagues, set out to test whether the early treatment of COVID-19 patients with fluvoxamine (an antidepressant), ivermectin (an antiparasitic drug), or metformin (a diabetes drug), could prevent PASC. 1,323 overweight or obese adults with COVID-19 were randomly allocated to receive one of these drugs or matching placebo pills, with neither the patients nor their doctors knowing which drug they had been allocated. The patients were then followed for the next 300 days to determine if any of these drugs reduced their chances of receiving a diagnosis of PASC from their medical provider.
The study, published as a pre-print with The Lancet, indicated that treatment with metformin reduced their chances of developing Long COVID by 42%, compared to placebo. The incidence of Long COVID in this group was 6.3%, compared to 10.6% among those who received a placebo drug. Ivermectin or fluvoxamine had no significant effect.
Metformin treatment also reduced the incidence of severe COVID-19-related hospitalisation, emergency department visits, and death by 40%.
Breakthrough trial
To date, this is the only randomised trial to provide evidence for prevention of Long Covid, said Eric Topol, professor of molecular medicine, and founder and director of the Scripps Research Translational Institute in La Jolla, California: "I don't use the term "breakthrough" lightly. But to see such a pronounced benefit in the current randomised trial of metformin, in the context of it being so safe and low cost, I'd give it a breakthrough categorisation."
Metformin is a commonly prescribed medication for diabetes, but it is also used off-label for conditions such as polycystic ovary syndrome (PCOS) and obesity. It works by reducing insulin resistance, but also has an anti-inflammatory effect, while studies in cells infected with SARS-CoV-2 suggest it may help to reduce viral replication as well.
While further studies are needed, "these results are highly relevant to the current state of the pandemic because the study sample was approximately half vaccinated, and despite the 10-month follow-up of these outcome, the trial enrolled during the Omicron wave," Bramante and her colleagues said. "Long COVID is a significant public health emergency that may have lasting health, mental health, and economic sequelae, especially in socioeconomically marginalised groups, and metformin is safe, low-cost, and widely available."
Antiviral drug
The second study, published in JAMA Internal Medicine, investigated whether treatment with the antiviral drug Paxlovid during the acute phase of COVID-19 was associated with reduced risk of Long COVID. Although it wasn't a randomised controlled trial, the observed reduction in risk – 26% – is promising, and warrants further investigation.
Yan Xie at the Veterans Research and Education Foundation of St Louis, in Missouri, US, and colleagues, identified 35,717 individuals who had been treated with Paxlovid within FIVE days of a positive COVID-19 test and 246,076 controls who had tested positive, but not received any antiviral treatment. They found that the drug was associated with a 26% reduction in long COVID symptoms across multiple organ systems, irrespective of whether people had been vaccinated or not.
The study only included people taking Paxlovid under its emergency use authorisation – which includes adults over 60 or those with an underlying medical condition – and the participants were mostly men.
Even so, "this is really a sizable risk reduction that we think is important," study co-author Ziyad Al-Aly, chief of research and development at the VA St. Louis Health Care System, told CNN. "When thinking about whether to use Paxlovid or not, we should be thinking about effectiveness in the acute phase but also effectiveness in reducing the long-term complications from COVID infection.