Game changers: Nigerian states develop special initiatives to boost COVID-19 vaccination coverage
Five states in Nigeria have reached their COVID-19 vaccination coverage targets. VaccinesWork spoke to health leaders in three of them to learn how it's done.
Faced with a high degree of hesitancy about the COVID-19 vaccine in the communities he serves in North West Nigeria, public health specialist Nura Ganduje realised that upping the oratory ante would be essential to outpacing the spread of misinformation.
Oratory and evidence in Kano
Ganduje and his team of vaccinators in Kano saw that getting the millions-strong target population to take the vaccine would require more than mere announcements of its availability. They levelled up their communications game, deploying compelling storytelling techniques steeped in evidence-based narratives as they visited communities, institutions, markets and worship centres, sensitising people to the vaccine, and winning converts along the way.
"We do evidence-based sensitisation and it works."

– Nura Ganduje, Kano Primary Health Care Management Board
"We do a lot of community mobilisation and sensitisation. And because we worked on the frontline during the pandemic, we tell people stories based on our first-hand experience and statistics of those who lost their lives [to COVID-19], including health workers, to convince them to receive the vaccine. We do evidence-based sensitisation and it works," explained Ganduje, who is employed as a senior official with the Kano Primary Health Care Management Board.
Kano is one of five top-performing states in Nigeria for COVID-19 vaccination, reaching 100% of the target population with life-saving immunisations by January 2023, according to data made public by the National Primary Health Care Development Agency (NPHCDA). The other four states on that list are Kaduna, Nasarawa, Jigawa and Osun.
According to the agency, Nigeria-wide, well over 75 million people have been vaccinated against COVID-19, meaning more than 65% of the target population have received at least a second dose. An additional 11% of the target group have been partially vaccinated.
As of this period, the number of fully vaccinated population stood at 8,410,278 in Kano; 7,637,949 in Kaduna; 5,029,312 in Jigawa; 3,467,808 in Osun and 2,105,570 in Nasarawa.
Kano's raw numbers are impressive, with nearly 8.5 million individuals vaccinated. Ganduje attributes the state's success in large part to political will, noting that Kano's governor, his family and cabinet members, took COVID-19 vaccine publicly to reassure the people of its safety.
"We also use traditional and religious institutions for mobilisation. I remember we visited a large Muslim congregation during Jummat (Friday) prayers in Kano. We sensitised the congregation and after the prayers we vaccinated a lot of people because we went with the vaccine," Ganduje said.
A principal officer at the NPHCDA zonal office in Kano, Dr Kabir Yakasai, said that at this point, routine vaccination is being integrated with COVID-19 immunisation in the state.
"Kano is now among the states that carry out routine immunisation plus COVID-19 vaccination. It receives an influx of people who are coming to settle there, so we are targeting all those people to ensure that they get vaccinated," he said.
Vouching for vaccines in Kaduna
Habibu Sani, local government immunisation officer in Zaria, Kaduna State, says Kaduna's impressive COVID-19 vaccination achievement has relied on three tried-and-true strategic pillars: fixed post vaccination, outreach, and mass sensitisation.
"Fixed post vaccination is carried out in the 57 primary health facilities designated for COVID-19 vaccination across the local government. The outreach initiative is further divided into two: one covers two-kilometre distances while the other covers places that are four kilometres [away from the facility] and above.
"The mobile outreach is conducted in open places such as correctional centres, schools, police stations and marketplaces. We administer the vaccine from Monday to Friday in all the health facilities, but the outreach is from Monday to Saturday," he said.
Sani explained that health officials work on Sundays on special occasions – such as vaccination of Muslims preparing to go for hajj (pilgrimage) in Saudi Arabia.
"In the second quarter of 2022, we worked with an NGO [non-governmental organisation] for three months. We had 44 teams of 60 vaccinators each and went to every nook and cranny of the local government to vaccinate thousands of people.
"We were able to achieve such tremendous success because of the rigorous advocacy we embarked upon. Locals were well sensitised to the need to get vaccinated. And it really helped, as we recorded a massive turnout," he recalled.
Umar Kasim, the focal person for COVID-19 vaccination at Babban Dodo Health Centre in Limancin Kona Ward, Zaria, said immunisation officers vouch for the vaccines personally, in order to persuade members of the public to take the jabs.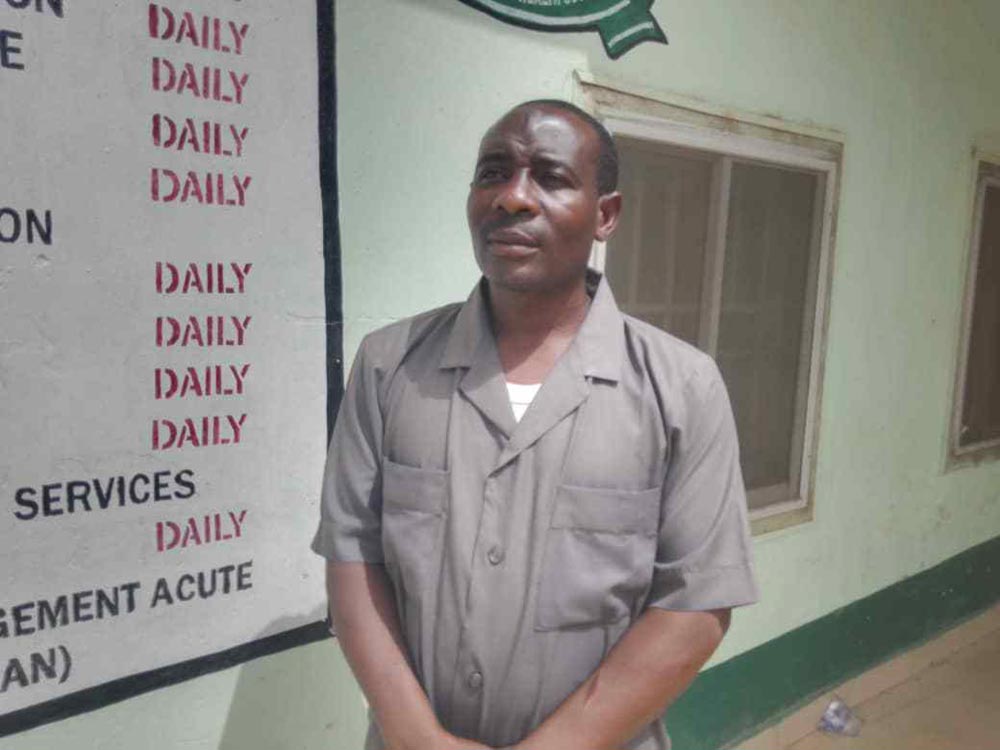 "All our health personnel are fully vaccinated, and we usually show our card to the communities to prove we have been vaccinated before coming out to vaccinate them. This strategy has really assisted us to get more consent from communities. Community leaders also help greatly in sensitising the people on the safety of the vaccine. We have vaccinated most of the eligible population within the communities we cover. That is why when we go out these days, less people come out for vaccination," said Kasim.
Nasarawa is "not resting on its oars"
In Nasarawa, the governor and other state political leaders are on the forefront of the COVID-19 campaign, said the state's Director of Public Health in Nasarawa, Dr Ibrahim Alhassan.
He said, "We have mobile and fixed posts for vaccination. We decentralised the service to communities, and there are over 750 primary health care facilities providing COVID-19 vaccination. Our 17 secondary health care facilities and two tertiary health institutions are also providing the service. Then we have vaccination teams that go to hard-to-reach areas, where people may not be able to access the primary health care.
"We have town announcers in each community and village development committees who are creating awareness. We also partner with ministries of information, education, women affairs and agriculture because each of them deals with a large population. We equally work with federal agencies, including the National Orientation Agency, to create awareness on where to get the vaccine and why it is beneficial.
"We engage the media to sensitise the people and dispel rumours about the vaccine. A lot of people in the state have completed the doses and even taken booster doses, yet we are not resting on our oars."
Alhassan advised states yet to meet their targets to learn from Nasarawa and other top-performing states.
"They should provide adequate information on designated points for the vaccine and immunisation should be decentralised so that people will have access wherever they are. They also need to create massive awareness using community structures and collaborating with other sectors such as the Ministry of Information, the Red Cross, CSOs and the media. Social media is an important tool in creating awareness and dispelling rumours," Alhassan advised.
Outside the box
Yakasai, the NPHCDA officer in Kano, observed that the secret to meeting the 100% target lies in the ability of the states to fashion bespoke initiatives that could engender public trust and drive mass vaccination, acknowledging that the top-performing states have done remarkably well in this regard.
"They took initiative and deployed several strategies for successful mass vaccination. They targeted supermarkets, motor parks, worship centres, markets, schools and banks and deployed vaccination teams to those places.
"I recall that a letter was sent to the CBN [Central Bank of Nigeria] to direct all bank staff to make themselves available for vaccination. I think these are what make the difference for those [top-performing] states," Yakasai said.
"The top-performing states are doing something outside the box to scale up COVID-19 vaccination and remain in the leading position," said Mohammad Ohitoto, a spokesperson for the NPHCDA, who also noted that the agency does not control states' immunisation campaigns, but only conducts vaccination through them by giving everyone a level playing field.