Gavi at UNGA: Action for equity
The 76th UN General Assembly (UNGA 76) will take place from 14-30 September 2021. Could we see a breakthrough in the fight for universal vaccine access?
The COVID-19 pandemic remains front-and-center in global conversations. From vaccine rollout challenges and the rise of multiple variants to indefinitely disrupted day-to-day operations across sectors, the virus continues to loom large.
The 76th UN General Assembly (UNGA 76) is an opportunity to renew political commitments and accelerate momentum to ensure urgent and equitable access to COVID-19 vaccines, strengthen routine immunisation with a focus on reaching the most vulnerable and marginalised communities, as well as strengthening preparedness for future pandemics.
Download Gavi's high-level UNGA messages
Key topics at UNGA 76 
COVAX
COVAX has already achieved significant progress: more than US$10 billion has been raised, legally binding commitments for up to 4.5 billion doses of vaccine have been made and 256 million doses have been delivered to 141 participants in just six months. The beginning of the largest, most complex roll out of vaccines in history has given hope to millions of people and laid solid foundations for how we respond to future pandemics.
Yet the global picture of COVID-19 vaccines access is unacceptable. Only 1.8% of people in low-income countries have received their first dose of a COVID-19 vaccine, compared to 82% in high- and upper-middle-income countries. This growing vaccine inequity will only enable the virus to continue to circulate, allowing more people to become infected, more people to die and more dangerous variants to emerge, at a cost of US$ 2.3 trillion to the global economy.
COVAX is built on the knowledge that global, equitable access is the only way out of his pandemic. To this end, Gavi has asked vaccine manufacturers to prioritise COVAX in accordance with firm commitments and provide transparency on timelines for availability to COVAX to allow countries to plan in advance. Read more here.
Reaching those left furthest behind first to achieve the SDGs and to build back better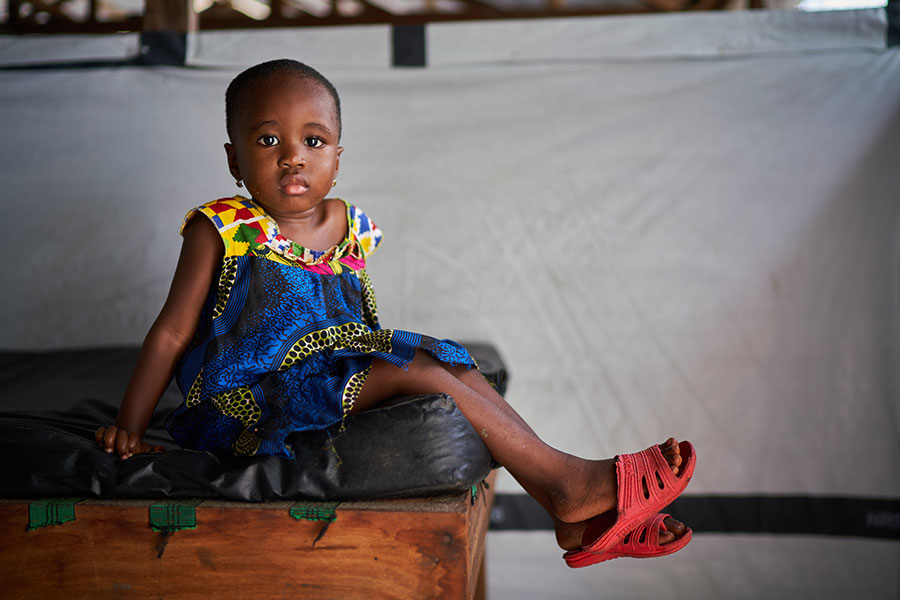 Prior to the pandemic, coverage of key vaccines in 68 Gavi implementing countries had increased by 3 % from 2015 to 2019. COVID-19 related disruptions led to a 4 % drop in coverage in these countries in 2020. Vulnerable populations and zero-dose children – those who have not received any routine vaccine – have been hardest hit by the pandemic.
In Gavi-supported countries, the number of zero-dose children has gone up by 30% in 2020 due to the secondary impacts of the pandemic. Over three-quarters of under-immunised children are now zero-dose, heightening the risk of child deaths, disease outbreaks and medical impoverishment.
Identifying and reaching zero-dose children is the most direct, equitable and achievable approach to achieving the SDGs. The 2030 Immunization Agenda's (IA2030) target of halving the number of zero-dose children by 2030 will be key to accelerating progress towards the Decade of Action as well as to build back better towards a healthier, more equitable and prosperous future for all.
To help countries accelerate efforts to reach zero-dose children and missed communities with tailored strategies, Gavi's new Equity Accelerator Funding (EAF) envelop of $500 million is now available for countries to use.
Leveraging routine immunisation as a platform to integrate other essential primary healthcare (PHC) services lays the foundation for poverty alleviation, addressing inequality and realising children's right to health.
Building on existing institutions and mechanisms to strengthen pandemic preparedness, prevention and response
With the availability of surge capacity, a networked approach that draws on the strengths of established local and international institutions embedded in global networks and supply chains would underpin an effective and efficient approach to deal with future global health threats. Building on existing expertise, infrastructure and resources, while avoiding duplication and additional layers of processes, provides the speed, agility, flexibility, and the ability to take risks based on the best science in decision-making during pandemic response.
The COVID-19 pandemic has pushed millions into extreme poverty, shrunk government's fiscal capacity and strained country health systems. Sustainable financing for prevention and preparedness, including additional catalytic external financing channeled through existing global health financing institutions, are key to helping lower- and middle-income economies to strengthen their frontline capacity to detect, prevent and respond to emerging disease outbreaks.
The COVID-19 pandemic is also a stark reminder of the importance of strong routine immunisation systems, and national and sub-national capacities in epidemic preparedness, particularly in lower- and middle-income economies. Routine immunisation reaches more communities than any other health intervention, offering a platform to extend other essential services, support disease surveillance, and laying the foundation for responding to health emergencies.
FOLLOW THE CONVERSATION:
Mark your calendar and join Gavi and our partners at the following #UNGA76 events:
Monday, 20 September:
Tuesday, 21 September:
Wednesday, 22 September:

Global COVID-19 Summit: Ending the Pandemic and Building Back Better Health Security to Prepare for the Next

Thursday, 23 September:

Immunization Agenda 2030: Leveraging the global vaccine rollout to strengthen essential health services
Women, health and gender equality: Commit, accelerate, scale up!
WEF Sustainable Development Impact Summit: Closing the COVID-19 Vaccine Manufacturing Gap

Friday, 24 September: Amref Health Africa Roundtable Discussion: 'Community understanding and trust as a driver for vaccine acceptance in Africa
Tuesday, 28 September: Defeating Meningitis by 2030: A Global Road Map
Thursday, 30 September: The Road to 2030: Kick-off to the High-Level Meeting on Universal Health Coverage
Follow @Gavi on Twitter for #UNGA76 news and updates, including live event coverage.