Getting girls on board with the HPV vaccine
New girl-centered toolkit helps health officials develop and implement communications campaigns that resonate with girls in their countries.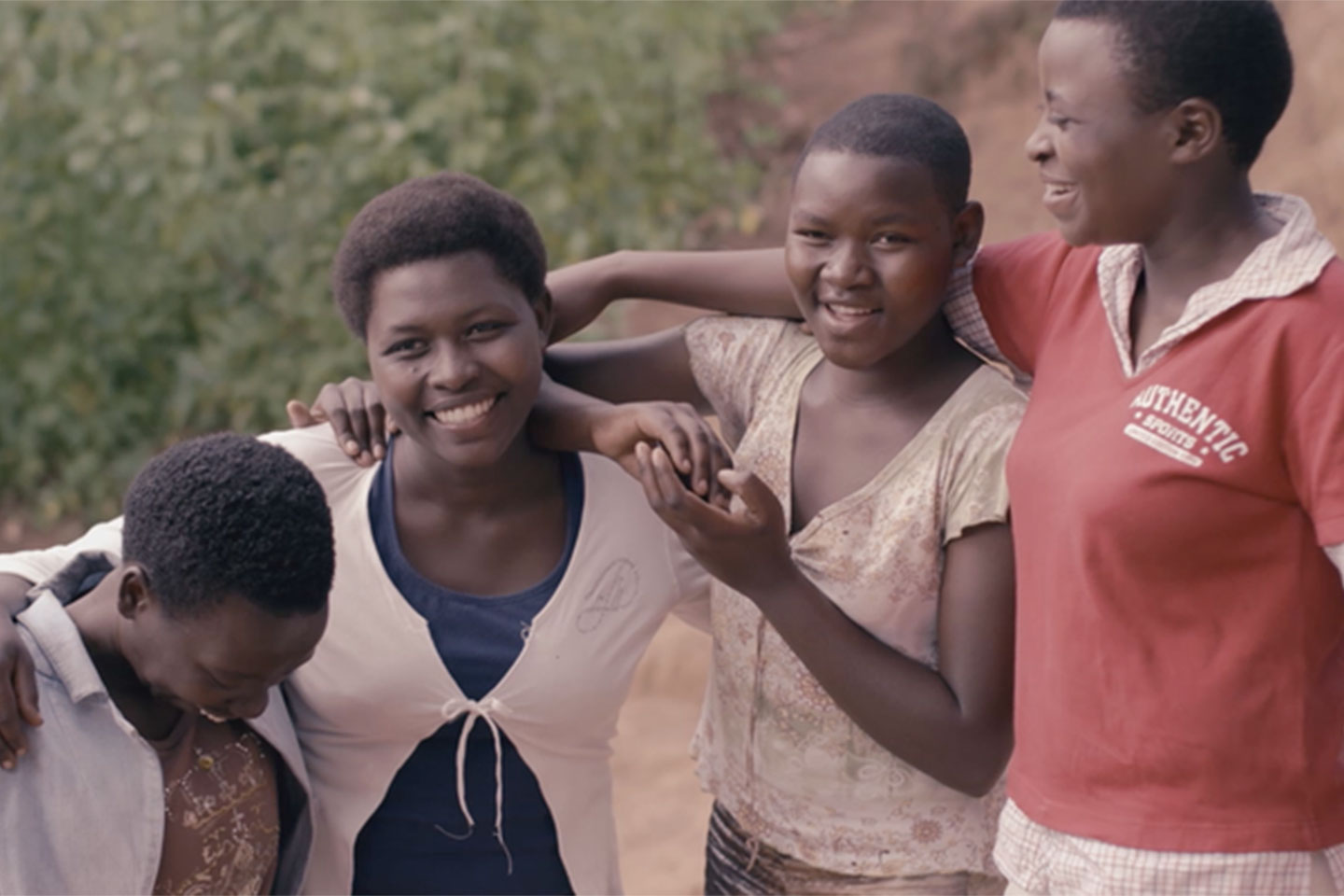 Since 2016, Girl Effect and Gavi, the Vaccine Alliance, have been testing, learning and adapting girl-centered communications to create demand for the HPV vaccine. Our HPV-related content is successfully reaching and engaging girls at scale in Ethiopia, Malawi, Rwanda and Tanzania. 
As we now have evidence of what works and how it can be used effectively by others, Girl Effect has launched a Girl Focus Toolkit to support ministries of health in countries where we do not operate to develop effective 'girl-focused' HPV vaccine communications.
The Girl Focus Toolkit was tested, adapted and evaluated through collaborations with partners in Lao PDR, Cote d'Ivoire and Liberia in 2019. Designed to help ministries of health and technical partners create girl-focused HPV vaccination materials, the toolkit is adaptable regardless of timeline, resources or budget.
The toolkit was created out of recognition that the HPV vaccine is still very new and so there is a real need to build trust in the vaccine. As the vaccine is given to girls aged 9-14 years old, girl focused communications are needed to speak directly to girls and ensure they understand the benefit of the vaccine, trust its safety and receive both doses.
At this critical stage of life, a positive vaccine experience can put girls on a positive trajectory for future health seeking behaviour. Girls and their caregivers can have many questions about the vaccine, so there is an additional need for communications that accompany the vaccine to be sensitively and appropriately designed. 
Watch this introductory video
The Toolkit's primary purpose is to help governments to deliver an effective 'girl-focused' HPV vaccine campaign regardless of timeline, resources or budget.
The best benefit you'll find by using this toolkit, is saved time, and girls get the correct information in time

EPI Manager, Ministry of Health, Tanzania

I am proud of what we did together. It adds additional value, not just to communication, but the immunisation programme as a whole

EPI Manager, Ministry of Health, Liberia
The resources on the Girl Focus Toolkit website can be accessed by Expanded Programme of Immunisation (EPI) Managers, Health Education Managers, Communication for Development (C4D) partners, technical partners and design agencies, and consist of PDF documents and design assets. Together, this combination of assets and guidance supports teams developing communications campaigns that:
Raise awareness of cervical cancer and the HPV vaccine
Improve understanding of the HPV vaccine 
Encourage uptake of the HPV vaccine 
Included in the Girl Focus toolkit resources are creative materials that can be simply adapted and used alongside guidance on:
why it's important to talk to girls directly (as well as parents and caregivers)
what kinds of messages resonate best with adolescent girls
how to plan a campaign strategy
what tools are available to help get started quickly (templates and design assets)
how to develop and deploy social media content
The Girl Focus Toolkit was shared with Gavi partners at an interactive HPV workshop, including representatives from UNICEF, PATH, WHO, CDC, JSI, CHAI and Jhpiego.  Technical partners are liaising Girl Effect to contact countries who have imminent HPV launches to facilitate bespoke Girl Focus Toolkit workshops.
See full toolkit here.
PARTNER CONTENT
This article is republished from Girl Effect. Read the original article published on 9 December 2020.