How do we stop the spread of a pandemic in a slum?
Over 1 billion lives are at risk if COVID-19 sweeps through crowded slums. How can we prepare?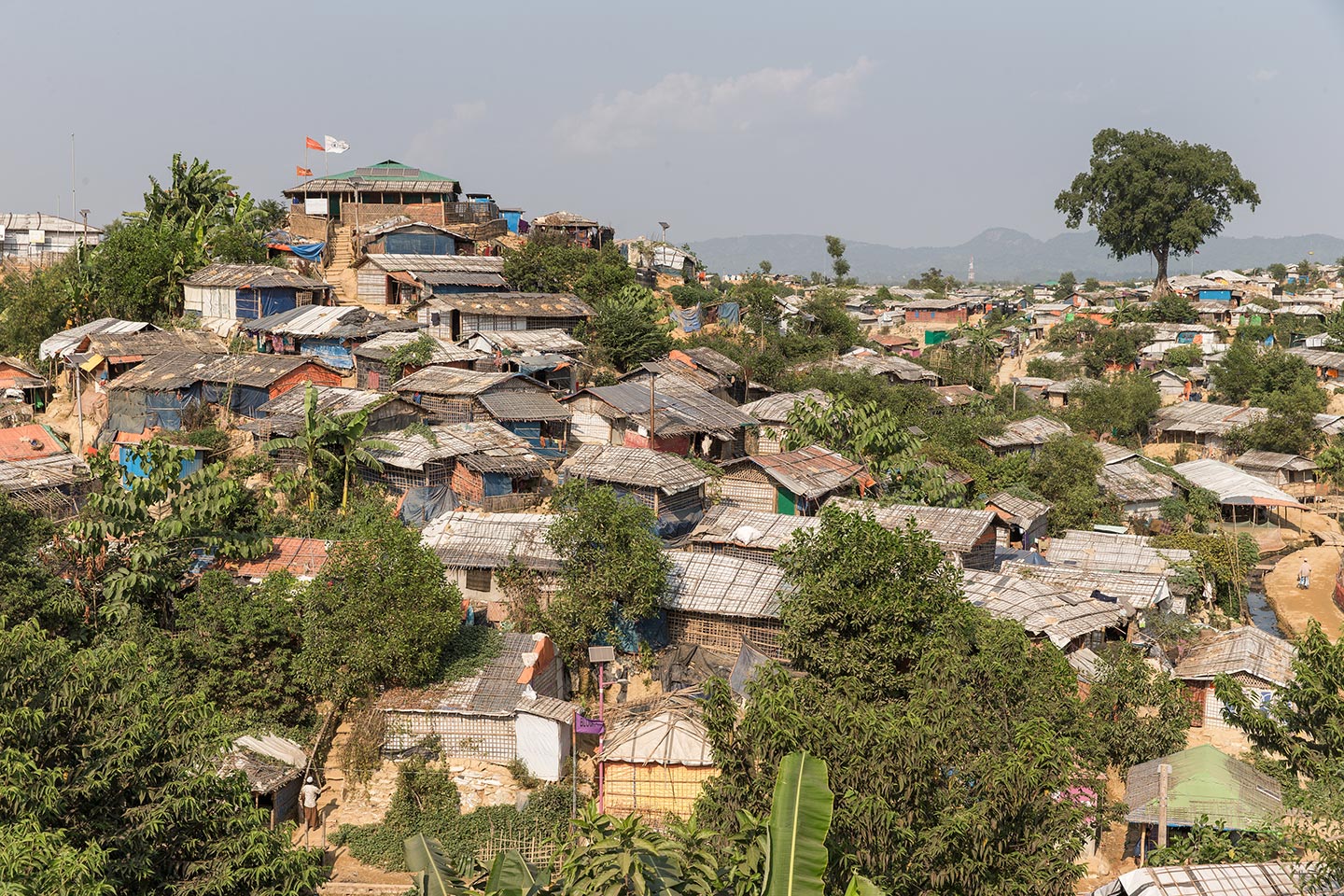 The rapid spread of the novel coronavirus has made practices like social or physical distancing and regular handwashing an integral part of daily life. However, these measures can be exceptionally difficult to put into practice in densely populated, informal urban settlements, where overcrowding makes the "two-metre separation rule" almost impossible to uphold – and where many lack access to basic services like water and sanitation.
Today, around one billion people, or one eighth of the population, live in slums. These housing facilities tend to have meagre ventilation, drainage and sewerage facilities, with diseases spreading easily.
Furthermore, being able to practice actions such as physical distancing is a privilege for those who can afford the space and work life that allows it. Many slum residents live hand-to-mouth, often bringing them into close contact with people, and simply cannot stop working because of the coronavirus pandemic.
According to the World Health Organization, the provision of safe water, sanitation and hygienic conditions are essential to protecting people's health during all infectious disease outbreaks, including COVID-19. However, more than 400 million people in urban areas in sub-Saharan Africa, Central and South Asia lack access to handwashing, heightening the risk of the disease spreading rapidly in heavily-populated communities.
Furthermore, health facilities in urban slums tend to be understaffed, underequipped, and are likely to be overwhelmed should the virus get out of hand.
The exclusion of any segment of the population from essential health care and water, sanitation and hygiene services not only puts that individual at risk, but creates an unnecessary and unacceptable risk to the entire population by allowing highly communicable diseases like COVID-19 to spread more easily.
As we wait for a vaccine to be developed and made widely available, there are immediate measures we can take to pre-empt the worst effects of COVID-19 on marginalised urban communities.
Strengthen routine immunisation
In countries with weaker health systems, outbreaks can have a devastating impact. Investments in primary health care to strengthen immunisation systems are the first line of defence. Strong routine immunisation ensures people are protected against the spread of many known infectious diseases and, by connecting them to health services, enables early detection of novel threats, which is critical to outbreak response.
For its part, Gavi is providing additional support to help countries bolster existing routine immunisation programmes in order to prevent further outbreaks of other diseases which could place additional strain on developing countries and their health systems during this crisis.
Ramp up health system strengthening measures
Now more than ever, it will be critical to ensure that urban informal settlements and their fragile health systems are braced to manage an epidemic. This means increased production and distribution of personal protective equipment and taking steps to enhance testing capacity at the community level. To facilitate these interventions, Gavi-supported countries will be able to quickly reallocate up to 10% of grants extended to them under Gavi's health system and immunisation strengthening programme to respond to the threat posed by COVID-19. This would allow countries to fill critical gaps in areas such as hygiene and infection control training for health workers, infection control supplies, surveillance and laboratory testing while they wait for specific funds to be allocated by the global community for the COVID-19 response.
Plan, coordinate and manage health, water and sanitation resources
In many urban slums, there are multiple actors working across health and other social services. An effective response to COVID-19 will require a clear definition of roles and responsibilities within communities. It will also be important to leverage existing platforms for collaboration and coordination among actors in health and social services.
To maximise access to health services for the urban poor, it will be important to map and coordinate COVID-19 mitigation measures with government, public-private, non-profit and for-profit health, and water and sanitation providers. This will be critical to avoid gaps in service delivery, particularly in densely populated areas where the outbreak could sweep through and place a heavy burden on existing infrastructure.
Slum residents who are casual labourers or self-employed may prefer quick and easy health care that doesn't interfere with their ability to earn their daily income. In these instances, governments could consider investing in mobile clinics to deliver health services where they are most needed. They could also erect semi-permanent structures for COVID-19 outreach (refurbished containers, schools, etc.), although these may still end up being in short supply in overcrowded slums.
Engage and mobilise people living in urban, informal settlements with timely, accurate information
Some of the unique challenges facing margainalised urban communities include a loss of social cohesion, lack of traditional hierarchies, a multiplicity of languages and discrimination based on ethnicity, poverty and religion. On the other hand, they are likely to have access to media, including social media, and there are more associations, civic groups and civil society organisations with social agendas.
In this case, radio, television, free SMS "help lines" and WhatsApp groups have the potential to become effective tools for communicating vetted public health messages around COVID-19.
Meanwhile, to prevent rumours and misinformation spreading, it is imperative that any tailored communications around the pandemic are planned, tested and ready to be shared with low-income, urban communities should the need arise. To ensure accurate and consistent messaging, health officials could also proactively educate and raise awareness among journalists on COVID-19 critical preparedness, readiness and response.
We are at an inflection point: the novel coronavirus has not yet reached epidemic proportions in the world's poorest countries. Taking these pre-emptive actions now could help protect millions of people who are already grappling with complex, layered socio-economic challenges.