How the world changed on 4 June
On 4 June, global leaders met at a virtual event to pledge support for Gavi, the Vaccine Alliance, and in the process made history by reaching new global health milestones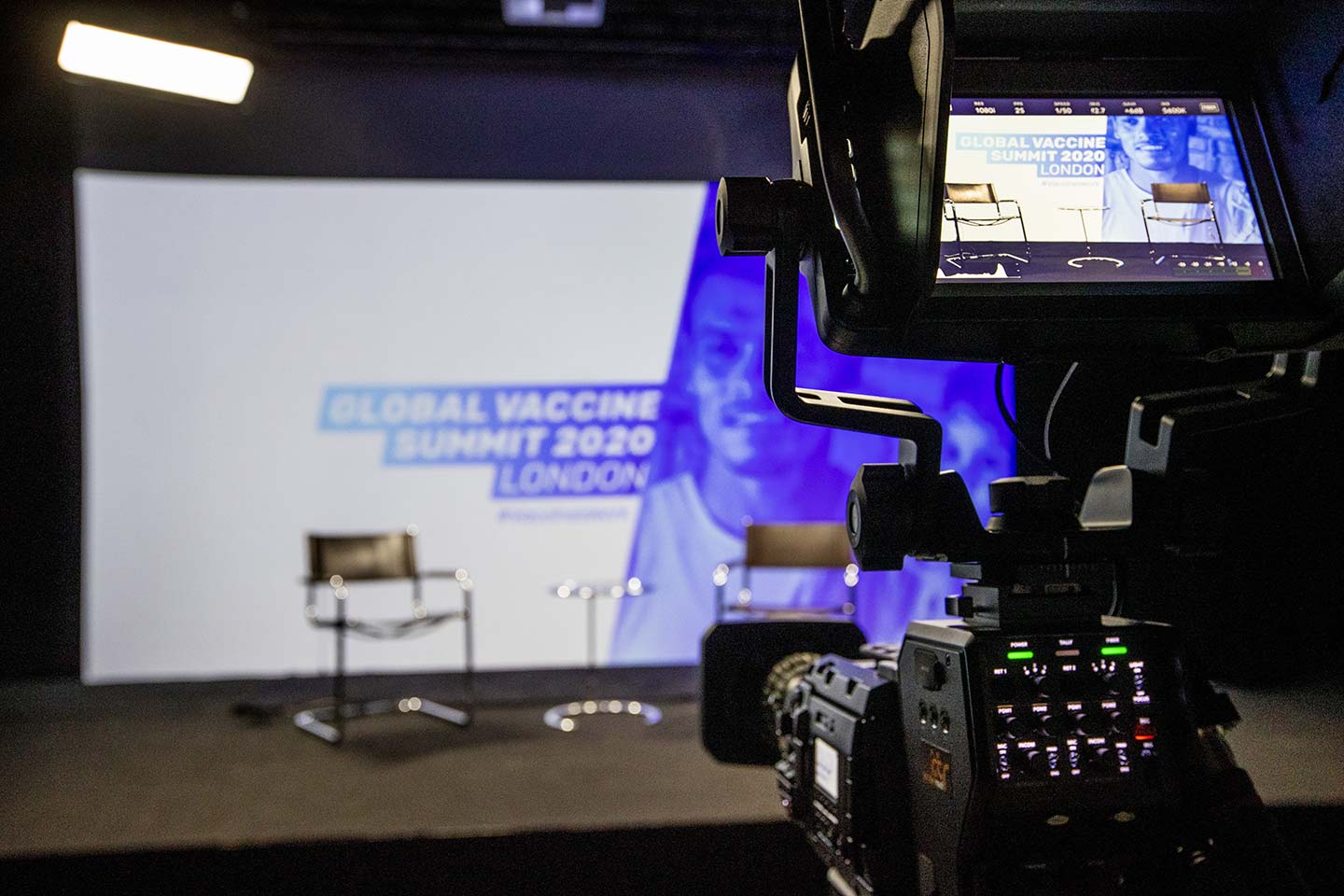 With 42 Heads of State – including all G7 and G20 leaders– and with representatives from 62 nations and stakeholders from across the global health community, the Global Vaccine Summit proved to be an historic event. It marks "the beginning of a new era in global health collaboration," in the words of its host, UK Prime Minister Boris Johnson.
The primary goal of the event was to raise funds for Gavi's ongoing mission to protect the world's most vulnerable children from infectious disease. At a time when there is so much focus on dealing with the COVID-19 pandemic, success was never assured. And yet, with a level of global participation rarely seen beyond the United Nations General Assembly, leaders rallied to offer unprecedented support and solidarity towards making access to vaccines equal for all.
Marking Gavi's third donor pledging event, participants committed US$ 8.8 billion to fund Gavi for the next five years, far exceeding the target of US$ 7.4 billion. When combined with previously secured commitments, this brings the funding total for 2021-2025 to US$ 10.54 billion.
At the same time, world leaders pledged an additional US$ 567 million in initial seed money to support the Gavi Covax AMC - a new innovative financing instrument launched at the event, which will ensure that people in low- and lower middle-income countries get access to COVID-19 vaccines once they are licensed.
Given the context of the ongoing pandemic and the widespread economic fallout, this unprecedented display of solidarity from world leaders – including donor governments, global health organisations, implementing countries, vaccine manufacturers, private sector and civil society – represents an historic shift in recognising the essential role vaccines play in global health security.
What will this achieve
With the renewed funding Gavi will now be able to help vaccinate an additional 300 million children between 2021 and 2025. This will save 7-8 million lives and generate US$ 80-100 million in economic benefits in countries supported by Gavi. That means that by the end of this period, Gavi will have protected 1.1 billion children in total through vaccination, preventing 22 million deaths.
The ongoing disruptions to immunisation across the world caused by the coronavirus pandemic will make this more challenging, but also more vital than ever before. Already more than 80 million children in poor countries are missing out on vaccines because of COVID-19. It was recognition of this fact, and the need to resume routine immunisation programmes, that was at the top of the agenda and a priority for everyone at the summit. As Gavi's Board Chair Dr Ngozi Okonjo-Iweala put it: "A world without vaccines is but a house of cards in the face of infectious disease."
In addition to renewed pledges for routine immunisation, the event also saw impressive commitment from several vaccine manufacturers towards protecting girls with human papillomavirus vaccines (HPV). These commitments will not only mean that 84 million girls will be protected against cervical cancer over the next five years, preventing 1.4 million deaths, but also new significant price reductions that should go even further to make this vaccine more widely available to even more girls.
Gavi Covax AMC
The launch of the Gavi Covax AMC and its seed funding will help make 20 million doses of an eventual COVID-19 vaccine available to frontline health workers in developing countries, as well as people most at risk. Furthermore, the first manufacturing partnership towards this goal was announced, with one vaccine manufacturer committing 300 million doses of its COVID-19 vaccine to poor countries, once it is licensed. 
Given the urgency and scale of the COVID-19 pandemic, the Global Vaccine Summit serves as a tribute to multilateralism in demonstrating the world's ability to come together in the midst of a short-term crisis, and still prioritise important long-term issues. Or as Prime Minister Johnson put it: "Together we rise to fulfil the greatest shared endeavour of our lifetime – the triumph of humanity over disease, now and for the generations that follow."