Immunisation and COVID-19 at the 73rd World Health Assembly
Equitable access to COVID-19 vaccines was a major priority for world leaders attending the virtual meeting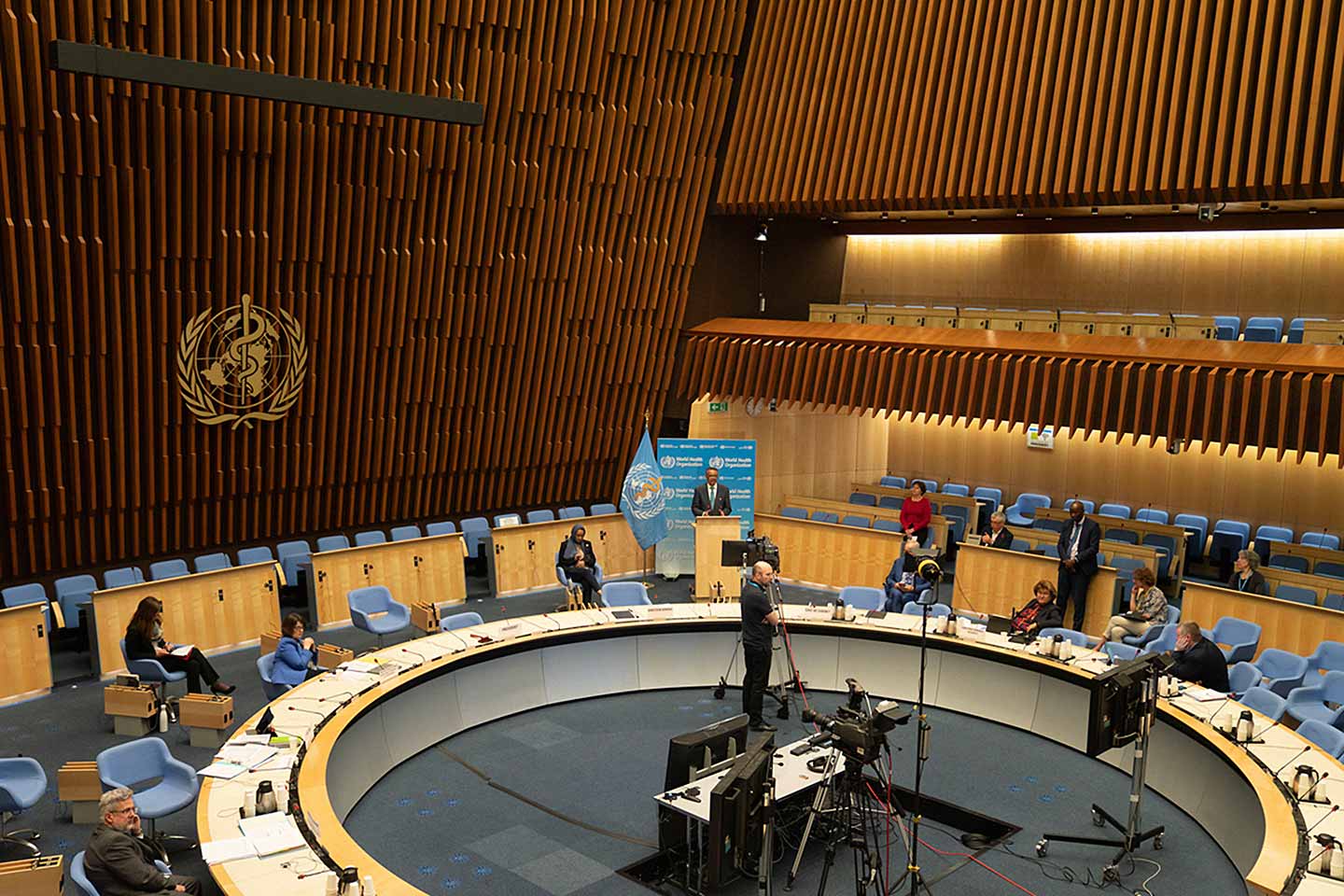 Every year in May, the World Health Assembly (WHA) convenes to focus on a predetermined health agenda and engage in health policy deliberations. This year's WHA was a bit different, taking place from 18–19 May in a virtual format with an agenda shortened and focussed on one main topic: COVID-19. As the social and economic repercussions of COVID-19 are being felt globally, it was encouraging to see high attendance – including more than a dozen heads of state, as well as United Nations Secretary-General António Guterres, logging on to address the Assembly. In their interventions, the heads of state, Mr Guterres and most ministers reaffirmed their support to the World Health Organization (WHO), calling for global solidarity, sharing of information, collective responsibility, accountability and elevating the importance of Universal Health Coverage.
Related documents
This WHA was a key moment for Gavi in the lead up to the Global Vaccine Summit, its third donor pledging conference on 4 June. In his opening speech, WHO Director-General Dr Tedros Adhanom Ghebreyesus, called for global leaders to commit at least US$ 7.4 billion to Gavi, as did UK Secretary of State for Health and Social Care Matt Hancock and Mali Minister of Health and Social Affairs Michel Sidibé. Others mentioned Gavi as an important partner in the fight against COVID-19, including the Republic of Korea President Moon Jae-in and Japan Minister of Health, Labour and Welfare Katsunobu Kato. UNICEF Executive Director Henrietta H. Fore also issued a message echoing the call for leaders to support Gavi's full replenishment.
Meanwhile, the WHA delegates adopted a landmark resolution to bring the world together to fight the COVID-19 pandemic. This resolution, co-sponsored by more than 130 countries, is not only important in reaffirming Gavi's mandate in the vaccine development and distribution domain, but also in providing a clear path forward to managing the COVID-19 crisis.
A vital part of the resolution is the recognition of the Access to COVID-19 Tools (ACT) Accelerator. This global collaboration is comprised of the Bill & Melinda Gates Foundation, CEPI, Gavi, the Global Fund, Unitaid, Wellcome Trust, WHO and others. References to the ACT Accelerator were prevalent as the collaboration was supported by several countries, including the Presidents of France and Italy as well as other member states, including the European Union, Haiti, Niger and the Republic of Korea.
This year's WHA marked an important stepping stone in building political will for Gavi and the global health community to continue efforts to accelerate the development and equitable distribution of forthcoming COVID-19 vaccines – knowing they have the support of governments worldwide.