India's "Covaxin" vaccine shows high efficacy against COVID-19 infections in phase 3 trial
A vaccine that had previously been authorised by the Indian government ahead of phase 3 trials now show promising results. This could add to the global armoury of vaccines against COVID-19.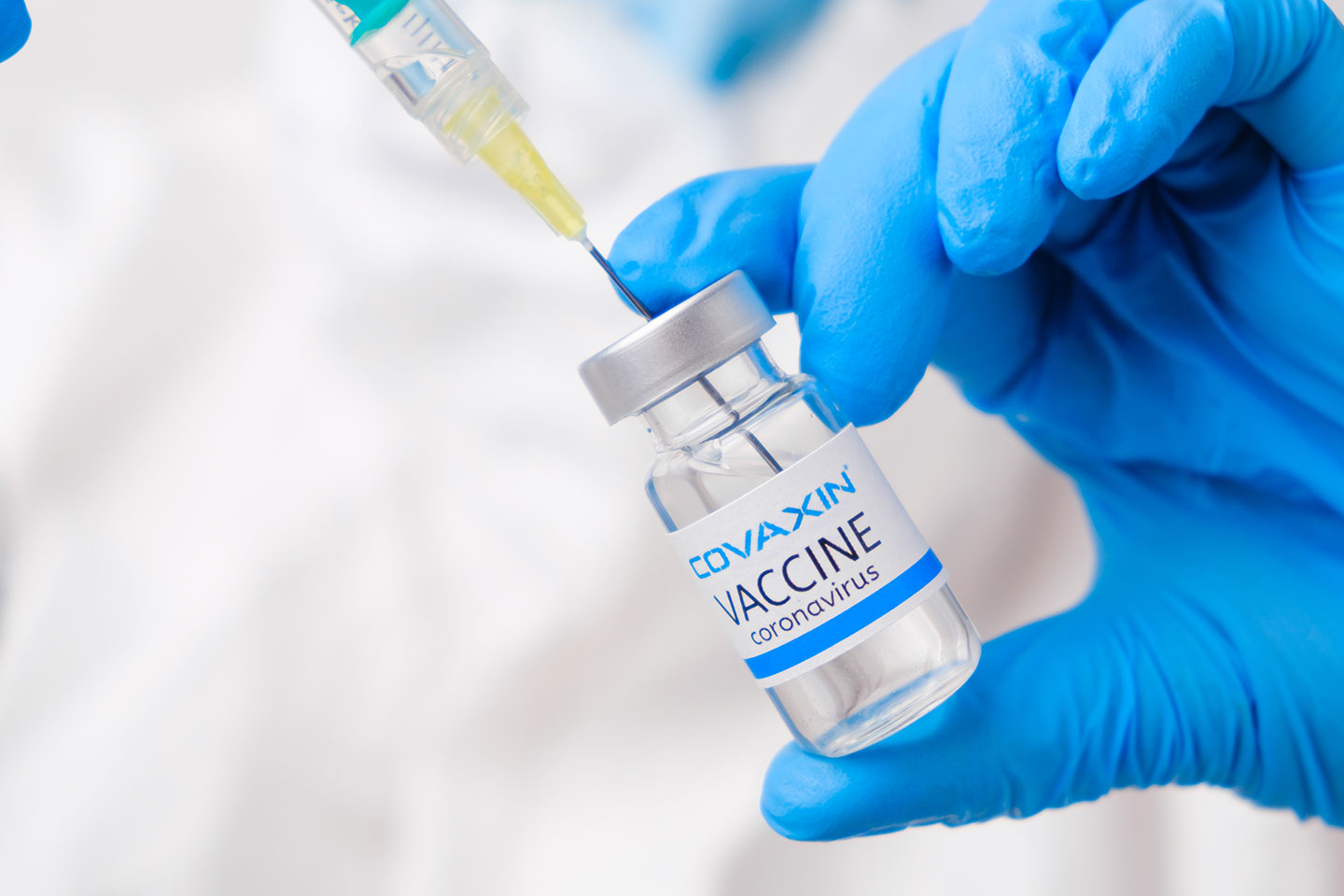 A vaccine based on whole inactivated coronavirus has an efficacy rate of 77.8% against symptomatic COVID-19 infections, phase 3 trial data suggest.
Covaxin, also known as BBV152, was authorised for emergency use by India's Central Drugs and Standards Committee (CDSCO) on 3 January 2021, even though phase 2 clinical trials were unpublished, and larger phase 3 trials still ongoing. Some criticised the decision, but the regulator cited the need for protection against the Alpha variant, which was at that time spreading fast and outcompeting previous variants. The Alpha variant has since been overtaken by the Delta variant.
The main side effects were pain at the injection site, followed by headache, fatigue and fever. No severe or life-threatening adverse events were reported.
The CDSCO and the vaccine's manufacturer, Bharat Biotech, insisted the vaccine was safe and provided a robust immune response. They also promised that the full phase 3 trial data would be made available by July.
That data has now been published, although it has not yet been peer reviewed. 
Inactivated virus
Covaxin is an inactivated whole virus vaccine, containing SARS-CoV-2 particles that have been chemically deactivated. That means they can no longer infect cells, but still stimulate a protective immune response. Because the viral particles cannot cause disease, the vaccine is suitable for people with compromised immune systems. Covaxin also contains two adjuvants – chemicals designed to strengthen the immune response to the vaccine – aluminium hydroxide, and a toll-like receptor (TLR) 7/8 agonist. The vaccine comes as a two-dose regimen, recommended to be taken 28 days apart.
Unlike mRNA vaccines, such as those developed by Pfizer-BioNTech and Moderna, Covaxin does not require sub-zero degree storage, remaining stable in ordinary refrigerator temperatures of 2-8°C. This makes it well-suited to many low- to middle-income countries with warm climates, where there may be frequent power cuts in rural areas.
As of April, Bharat Biotech claimed to have stockpiled 20 million doses of Covaxin for India, with plans to manufacture 700 million doses by the end of 2021. Within India, each dose costs 295 rupees (US$ 3.97) – and the company has agreed to provide the first 1.65 million doses for free.
Positive results
The Phase 3 trial involved 25,800 participants in India aged 18 to 98. Of these, 2,433 were over 60 years old, and 4,500 had pre-existing medical conditions (co-morbidities) such as cardiovascular disease, diabetes or obesity.
The study found that Covaxin had an efficacy of 93.4% against severe COVID-19 disease, and an overall vaccine efficacy of 77.8% against symptomatic infections confirmed by PCR tests. Against asymptomatic COVID-19, the efficacy was 63.6%. The vaccine also conferred 65.2% protection against symptomatic infection with the Delta variant, at least two weeks after the second dose.
As a rough comparison, recent figures from Public Health Scotland suggested that at least two weeks after the second dose, the Pfizer-BioNTech vaccine was 79% effective against the Delta variant, while the Oxford-AstraZeneca was 60% effective. However, different trial methodologies make it impossible to directly compare the relative efficacies of the various vaccines.
The main side effects from Covaxin were pain at the injection site, followed by headache, fatigue and fever. No severe or life-threatening adverse events were reported.
Stamp of approval
Outside of India, Covaxin has also been approved for emergency use in 15 countries, including Iran, Zimbabwe, Mexico, the Philippines, Guatemala and Botswana. Bharat Biotech has also signed deals with the US-based biopharmaceutical company Ocugen to produce the vaccine for the North American market, and the Brazil-based Precisa Medicamentos, subject to additional trials and regulatory approval there.
It has not yet been granted an Emergency Use Listing (EUL) by the World Health Organization (WHO), which is a prerequisite for distribution under the Gavi-led COVAX initiative. In July, WHO confirmed that it had received some of the documentation needed for this, and Bharat Biotech says further documents are to be submitted shortly. With the publication of these phase 3 results, WHO may finally be able to make its decision.