Q&A with Keller C. Rinaudo, CEO and Co-Founder of Zipline
Zipline is a California-based automated logistics company that uses autonomous drones to make on-demand, emergency deliveries of high priority products, including emergency and routine vaccines and other health products.
How is Zipline helping global delivery of routine healthcare services like childhood vaccinations during the COVID-19 pandemic?
The COVID-19 pandemic has created new barriers to routine immunisation creating a risk of millions of vaccine-preventable deaths, with some countries suspending national immunisation efforts. But Ghana has been in a much better position, thanks in part to Gavi's partnership, with a system in place to ensure that health facilities benefit from uninterrupted access to routine vaccines even with restricted movement policies in place.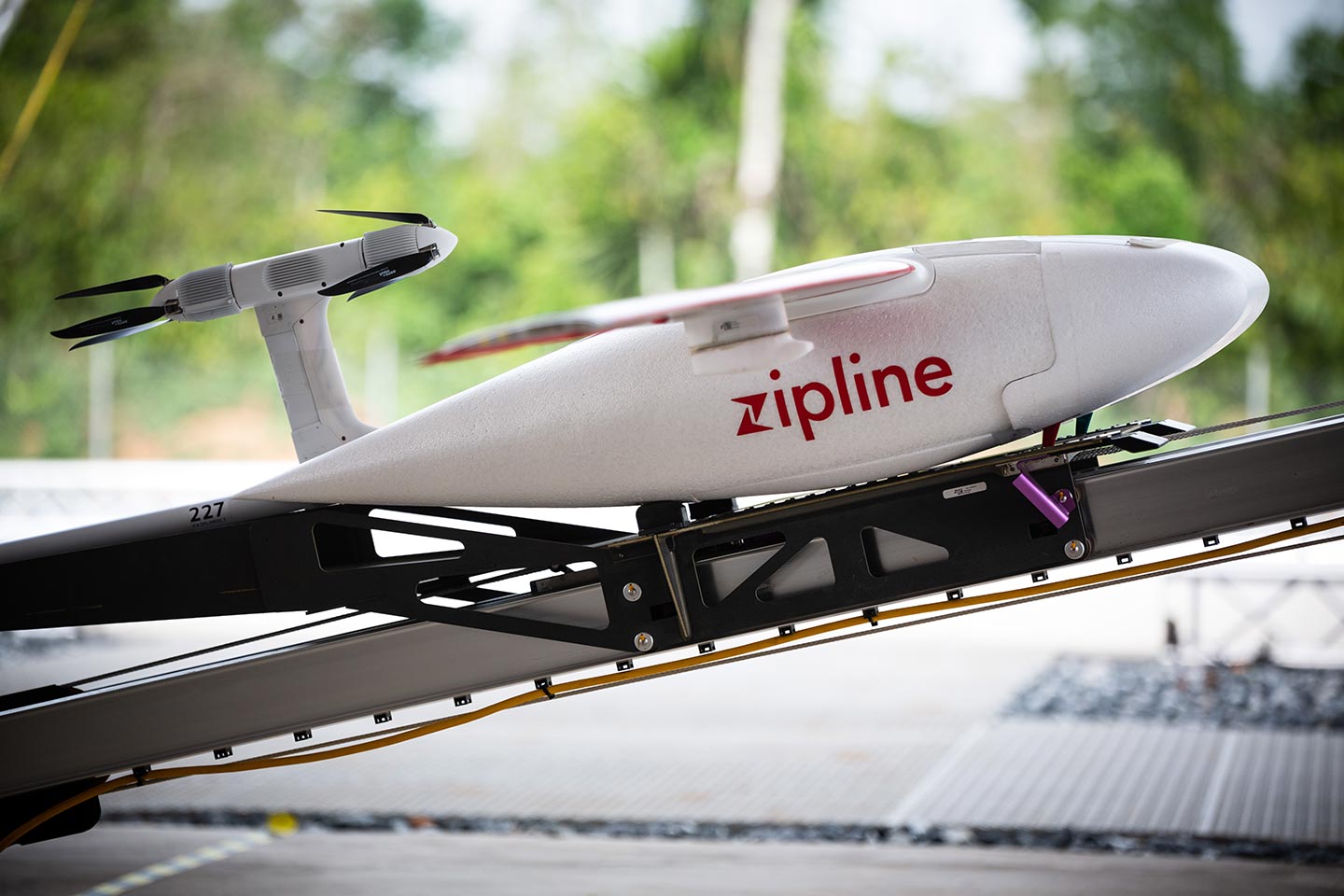 So when the Government of Ghana implemented its restricted movement policies in late March, the number of vaccines delivered across Zipline's network in that first week was four times the previous week. Six weeks later that number was ten times the prior average weekly volumes.
In addition to that, since 17 April, Zipline has been delivering COVID-19 test samples from health facilities to labs in Accra and Kumasi, to accelerate the turnaround time by making Zipline's distribution centres into depots for fast delivery to the labs. Once collected, either in local clinics or by health workers out in the field, tests samples are brought to a Zipline distribution centre and then flown directly to a lab. The whole round-trip journey, which could take up most of a day by car, takes under 30 minutes.
Why is on-demand delivery so critical to the COVID-19 response?
In vaccine delivery, Zipline shows the power of an agile supply chain to ensure the on-demand delivery of commodities, precisely where and when they are needed. This ensures continuity of care and effective response to the COVID-19 pandemic. Most importantly, it guarantees that no one will be left behind when COVID-19 vaccines are available by providing the most efficient delivery system.
Can you provide other examples of when Zipline was deployed?
The Government of Ghana built on the success of the partnership between the Government of Rwanda, Zipline, UPS and Gavi in 2016, which pioneered the world's first just-in-time drone delivery. Zipline has since served as the default delivery channel for blood products. The National Center for Blood Transfusion (NCBT) realised structural, system-level efficiencies, consisting of improved quality assurance and control in processing blood, and reduced wastages and stock shortages nationwide.
Why is Gavi's partnership with Zipline so invaluable?
Gavi's partnership with Zipline has set the standard of how innovation can drive global goals and inspire others to follow in that path. The global community has to ensure that Gavi's work, now even more critical, to protect the next generation with vaccines remains uninterrupted and fully funded.