Reaching Pakistan's zero-dose children during the COVID-19 pandemic
In Islamabad's slums, Gavi-supported Civil Society Human and Institutional Development Programme is ensuring that parents know that their children can be vaccinated safely by following COVID-19 guidelines.
11 February 2021
3 min read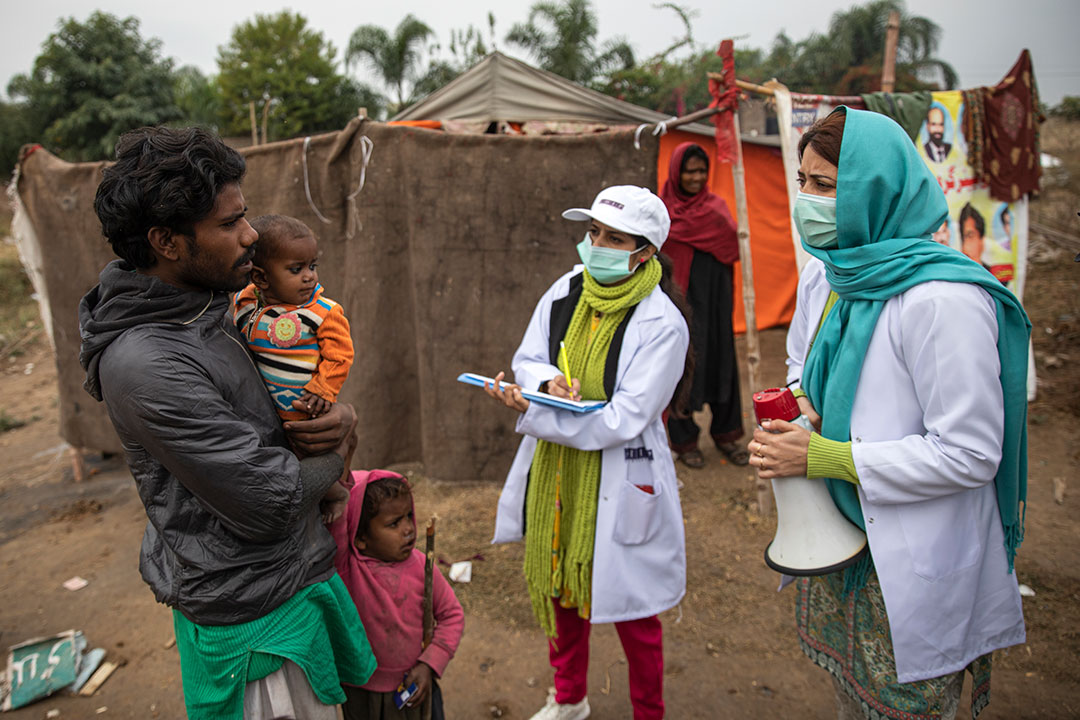 In March 2020, Pakistan, like most countries around the world, imposed a national lockdown in order to contain the spread of COVID-19 in the country. For the two months of complete lockdown, most immunisation facilities were closed, disrupting outreach activities and making it exceptionally difficult to vaccinate children in marginalised communities who were due for routine immunisation.
With people confined to their homes, even those who had given birth during the lockdown did not venture out to vaccinate their newborns in partially opened immunisation centres.
Lockdown effects
Although restrictions were eventually lifted and centres reopened, many parents were still unwilling to go and vaccinate their children. This was because the number of COVID-19 cases in Pakistan remained high and most were fearful of contracting COVID-19 on their way to or even inside health clinics.
Zero-dose children
This was a major problem, especially for the children in Islamabad's slums. Many of them had never been vaccinated before, mostly because they had vaccine-hesitant parents or were born during the lockdown. These zero-dose children join the more than 10 million unimmunised children in Gavi-supported countries that are yet to receive even the first of three doses of a diphtheria-tetanus-pertussis-containing (DTP) vaccine. 
Getting people back in
Reaching zero-dose children during the pandemic is one of the most difficult challenges, but it is also not an impossible undertaking. With Gavi support, Pakistan-based Civil Society Human and Institutional Development Programme (CHIP), in partnership with the Directorate of Health, decided to implement a demand generation and social mobilisation project. The primary aims were to raise awareness among communities about the importance of immunisation, educate these communities about COVID-19 safety precautions in immunisation centres, and mobilise them to visit these centres in order to get their children vaccinated.
Sadaf on the frontlines
Sadaf Fareed, a Community Engagement Officer at CHIP, is one of the many people on the frontline of this demand generation and social mobilisation project in Islamabad.
Going door-to-door in different parts of Islamabad with her team of health workers, Sadaf creates a list of all children under the age of 2 years who have never been vaccinated.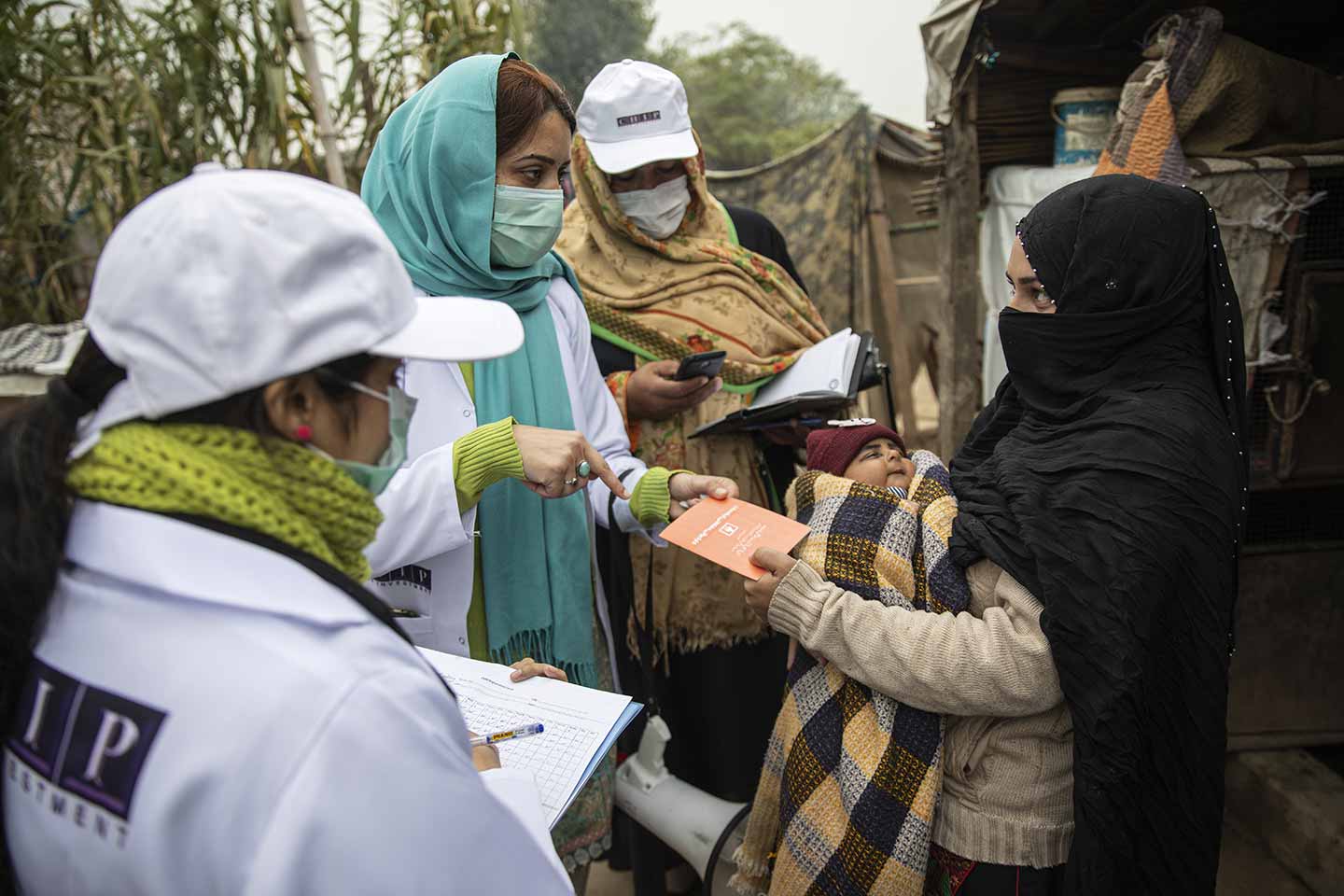 Creating awareness 
The team uses this list to plan how they can best target their awareness efforts. They walk through the slums, meeting and educating parents about the benefits of childhood vaccinations.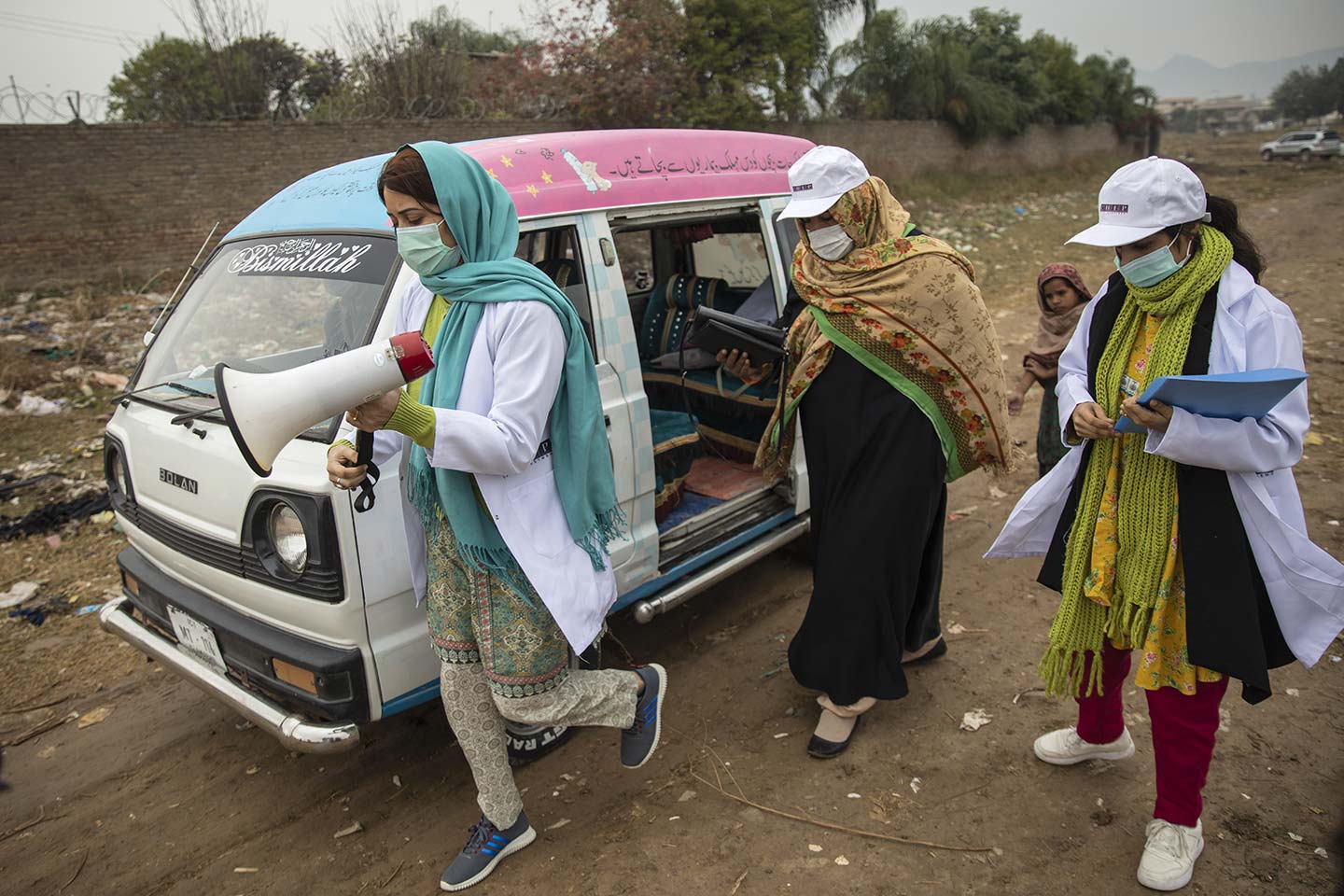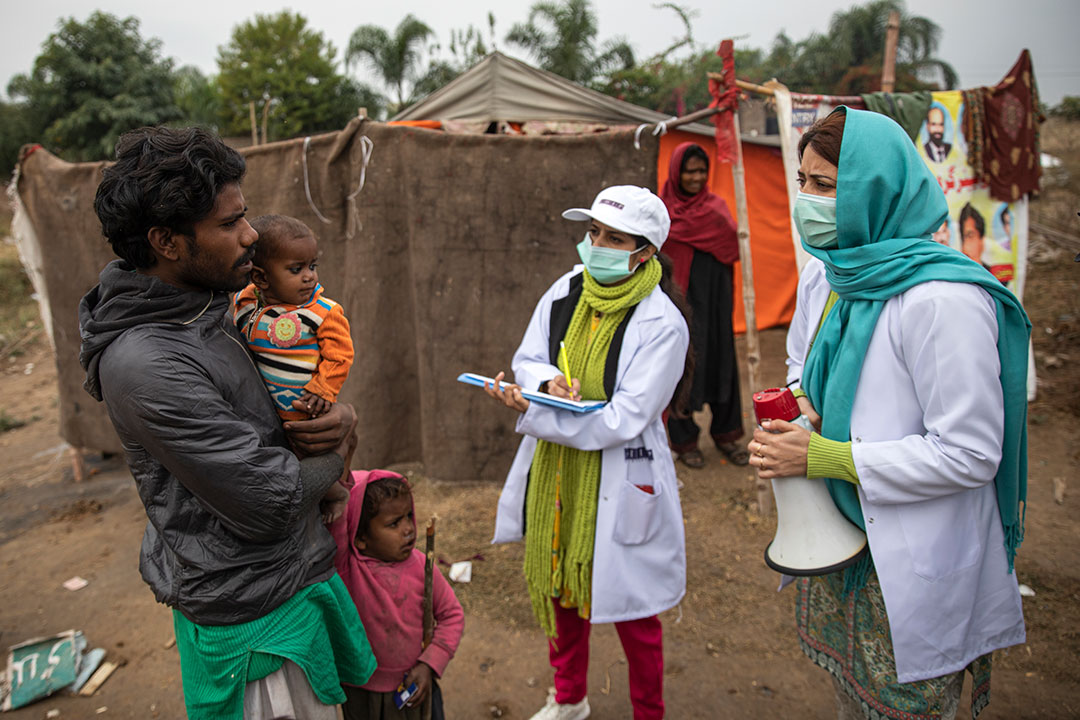 Mobilising communities
Ultimately, the goal is to get as many children as possible vaccinated. Amid the COVID-19 pandemic, where parents are concerned about the risks of COVID-19 infections, Sadaf and her team inform parents about the special procedures, including especially enhanced screening measures, that are in place in immunisation centres to ensure the safety of everyone.
The team continues to make major progress on this goal. Many parents in the slums have been convinced, and with renewed confidence in the measures being followed, they have taken their children to outreach sites to get them vaccinated.
Fakhra gets vaccinated
One of these parents was Nasreen. Her child, Fakhra, has never been vaccinated before. Sadaf and her team reached out to Nasreen during one of their mobilisation campaigns.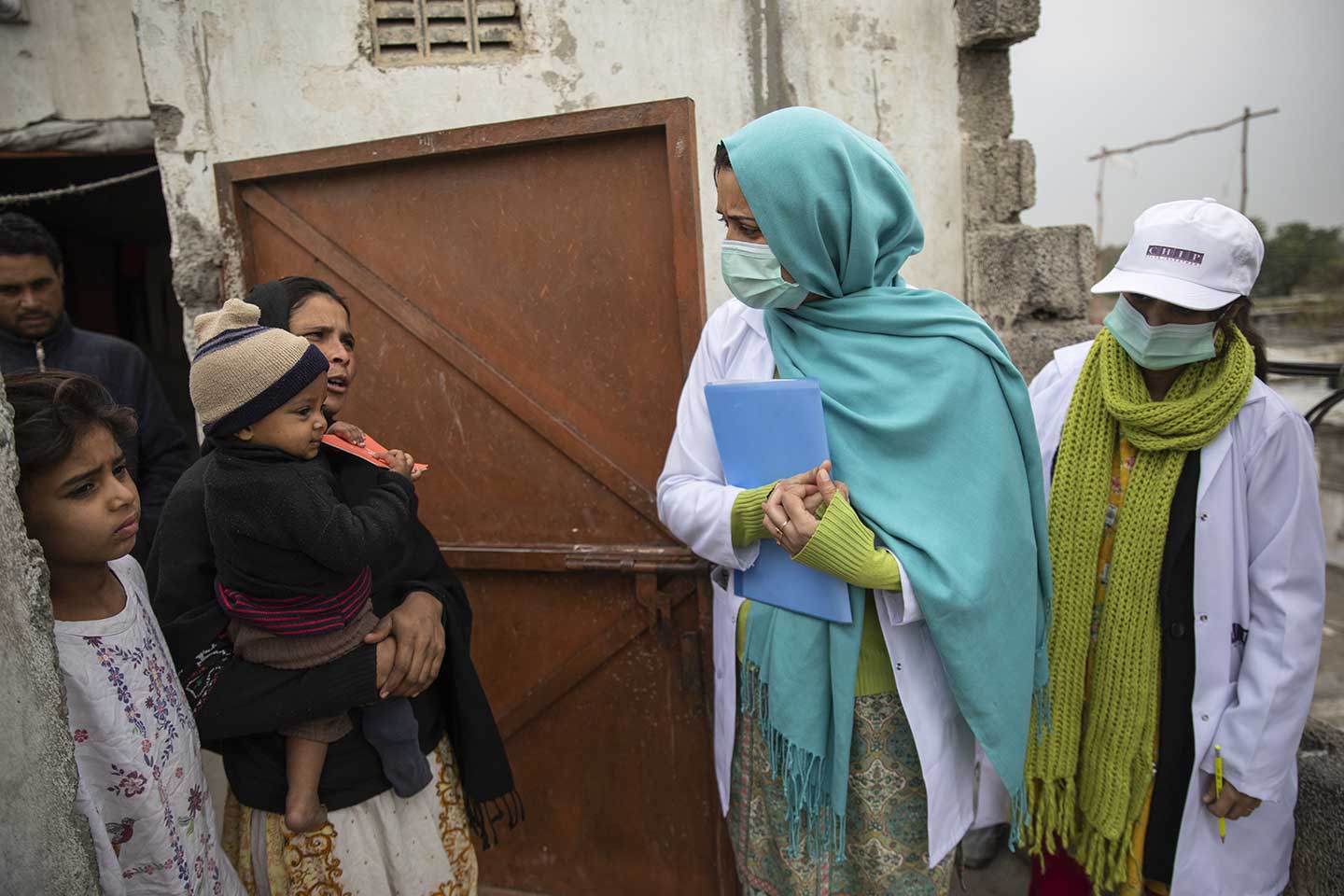 After learning that Fakhra was a zero-dose child, they began to speak to Nazreen, not only about the benefits of early immunisation, but also about the safety measures in place at one of the nearby outreach sites. The objective was to make sure that Nazreen knew that she and her daughter will be safe as the vaccines were administered.
Nasreen was convinced, and Sadaf took her to the outreach site, where Fakhra was finally given her very first doses of vaccines.
More from Tetsekela Anyiam-Osigwe