Severe pneumonia in retreat since PCV jab, say Nepal health workers
After the pneumococcal conjugate vaccine was introduced in 2015, studies observed a major change in disease rates. Now health workers countrywide say the impact is evident. 
10 November 2023
6 min read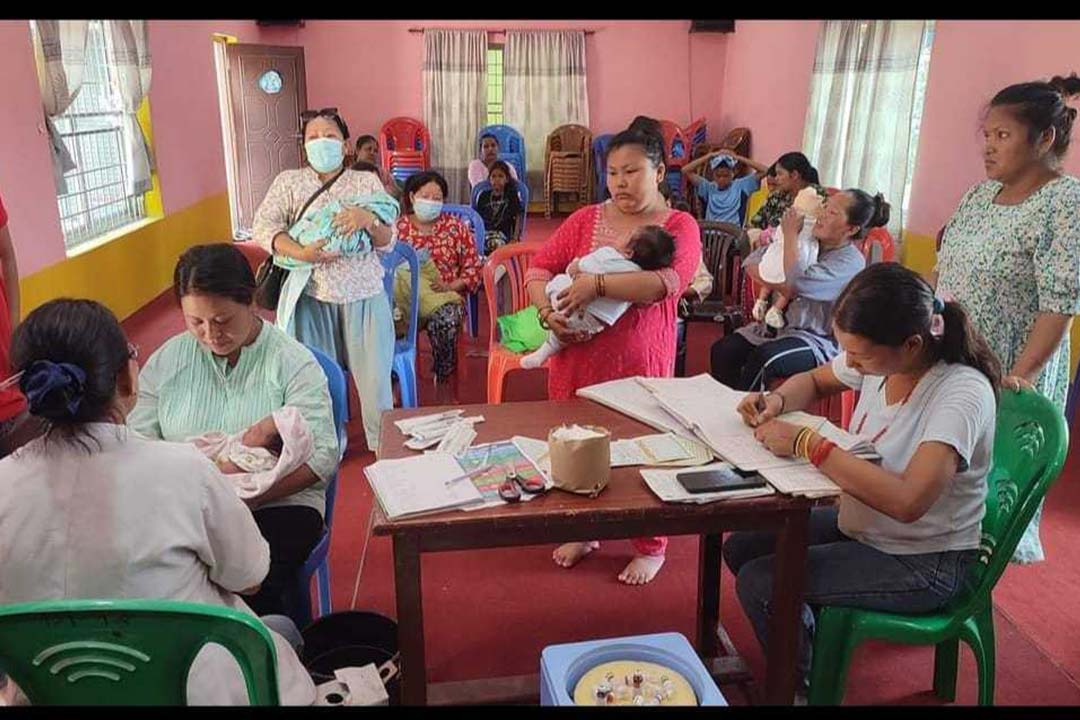 Shortly after Ambika Rokka's son was born in 2019, he developed a chest infection that turned into a severe pneumonia. The newborn and his mother were committed to the ICU in their hometown of Dharan, Nepal. "After a week of recovery, I and my son returned home. However, my son continued to experience occasional chest and breathing difficulties," she recounts. 
"The PCV vaccine has been a lifesaver for us."

– Ambika Rokka, mother
Rokka worried that the child's lungs remained vulnerable, so she was relieved when, aged nine months, he received the booster dose of pneumococcal conjugate vaccine (PCV), which completed the three-part course of immunisation. Pneumococcus bacteria are the leading – though not only - cause of severe pneumonia, which would kill more than 740,000 children worldwide that year. "The PCV vaccine has been a lifesaver for us," Rokka says.
Lifesaver
PCV was introduced in Nepal in 2015. A Gavi-funded impact study published in the Lancet Global Health found that the proportion of children with x-ray-confirmed clinical pneumonia who showed signs of the bacterial disease has declined by a hefty 40% by 2019, against a 2014 baseline. The researchers also found evidence that the vaccine was indirectly protecting children too young to be immunised.
Four years on, health workers report seeing significant improvements on the ground.
Umesh Mehata, Head of Health Branch and Public Health Officer of Dharan Municipality, is a 28-year health work veteran. Eight years ago, when the PCV vaccine was launched, he was working in Panchthar district. ''Since then, the condition of children with pneumonia has improved a lot - since PCV vaccination started to become regular. The positive effect of PCV vaccine has been seen in the community." Supply issues cause occasional roll-out hiccups, he adds, but says that the government "rightfully prioritised" this vaccination programme.
Measuring impact, informing policy
We can know a vaccine is safe and effective at the individual level, and still not fully understand the scale of change it catalyses in countries once it rolls out. Between 2004 and 2022, Gavi supported a series of research projects in Africa and Asia that aimed to quantify the impact of  pneumococcal conjugate vaccines (PCVs), which can protect against a leading cause of pneumonia and meningitis.
In Nepal, those studies directly informed policy. Not only were the investigators behind the Lancet Global Health study able to assure the Ministry of Health that PCV was keeping both unvaccinated and vaccinated children safe, but other Gavi-funded studies were able to assess, and finally support, Nepal's aim to shift to a slightly adjusted PCV vaccination schedule.
The standard WHO-recommended schedule for PCV kicks off with a "primary series" of vaccine administered with a two-month gap, followed by a booster at 9 months. But Nepal's childhood immunisation experts thought that, due to a schedule clash in the national vaccine calendar, a one-month gap in the primary series would see better uptake in the country.
Between 2014 and 2016, Gavi collaborated with the University of Oxford and other partners to support a randomised controlled trial in Nepal, investigating the prospects of that proposed schedule shift. The researchers found that while the standard two-month gap schedule saw an initially better immune response in children, kids on the one-month gap schedule effectively "caught up" with their counterparts by the time the booster was administered. On grounds of that evidence, WHO modified their PCV policy recommendations to allow for the reduced-interval schedule as an alternative in contexts where that schedule made more sense.
Click here to read a November 2023 brief by Gavi and IVAC on the Nepal research.
Dr Sagun Khanal, a paediatrician at the BP Koirala Institute of Health Sciences in Dharan, says that pneumonia is most common in children ranging from newborns to 14-15-year-old adolescents, but that babies and toddlers are most vulnerable. ''Young children under two years of age have a limited ability to combat diseases, making them prone to quick illness and hospitalisation, often requiring intravenous antibiotics. Children aged two or older can typically be managed at home with oral antibiotics and follow-up care,'' Dr Khanal explains.
"Vaccine has definitely helped," the physician observes, noting a reduction in the severity of disease among children. Children with pneumonia previously needed more often to be placed on ventilators in the ICU. Today, they're more often treated on the ward with antibiotics.
However, she notes that pneumonia can arise from a range of pathogenic causes, and the PCV is only effective against the bacterium it's designed to combat, and not against common viral sources. ''PCV is administered to protect against pneumococcal pneumonia, a type of pneumonia caused by bacteria known as Streptococcus pneumoniae. In this context, about 40 percent of pneumonia cases are due to viruses like influenza and parainfluenza,'' she explains.
Even the relative increase in virus-linked pneumonias speaks to the impact of PCV. Dr Khanal says, "after PCV [we've seen] lower consolidation in pneumococcal pneumonia […]Now viral pneumonia is more. This is how the vaccine works effectively," she says.
Routine protection
Dambar Kumari Magar, an Auxiliary Nurse Midwife (ANM) and vaccinator, says that PCV is a well-established part of Nepal's childhood immunisation schedule at this point. At Basic Health Service Center in Dharan-11, she and her colleagues provide PCV vaccinations to children as part of their routine vaccination program, held on the 6th of each month.
"The female health volunteers at our center actively inform parents about the vaccination schedule. According to the parents who bring their children here, cases of pneumonia in children have reduced after PCV vaccination. None of the children show reluctance to get vaccinated, and there is a strong awareness about the importance of vaccination," she emphasises.
Still, she suggests that in-depth research on the effectiveness of PCV countrywide would be useful.
Extending cover
83% of children in Nepal were vaccinated with the final dose of 10-valent PCV as of 2022, according to official WHO and UNICEF data. 
Epidemiologist Dr Ajit Karna says efforts should be made to extend that coverage rate even further – and beyond the youngest cohort.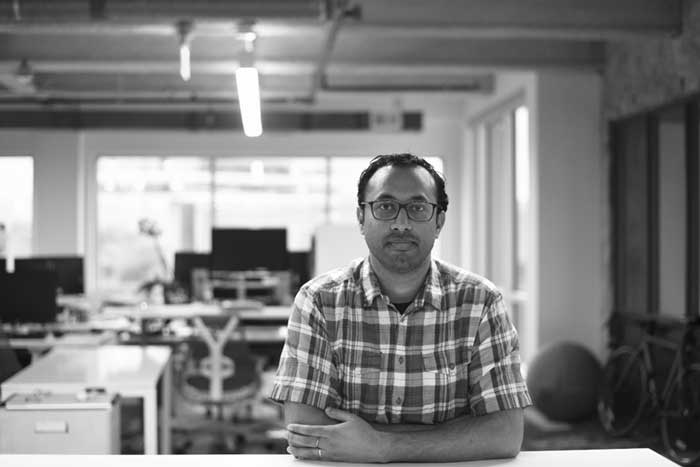 ''Municipalities could run awareness campaigns in conjunction with counseling to successfully promote the PCV vaccine. Additionally, The Department of Health Services consider making PCV a part of the standard healthcare regimen for the elderly,'' Karna suggests.
"Since then, the condition of children with pneumonia has improved a lot - since PCV vaccination started to become regular. The positive effect of PCV vaccine has been seen in the community."

– Umesh Mehata, Head of Health Branch and Public Health Officer of Dharan
 Mehata, the Dharan public health officer, emphasises the need for a public awareness campaign to ensure that children are not missed during vaccination efforts. ''The tracking system for monitoring the number of vaccinated and missed children is deficient in many areas," he notes.
Furthermore, Mehata advocates for more extensive publicity regarding the availability of vaccines, along with clear information about where and when they can be administered. He underscores the importance of coordinated efforts between local and federal government authorities to achieve this goal.
Spokesperson of the Ministry of Health and Population, Government of Nepal, Prakash Budhathorki, says, "the number of children who got pneumonia and died while receiving treatment has decreased a lot". According to him, the Lalitpur Metropolitan Municipality has recently implemented a PCV-13 which has helped to prevent the risk of pneumonia in people over 60 years of age.