Tales from the COVID frontline: An Angolan filmmaker takes on COVID-19
Óscar Gil Pereira is one of Angola's most celebrated filmmakers. Last year he became one of the 24,000 people in Angola to contract COVID-19. After beating the disease, he is now vaccinated and committed to celebrating the health worker heroes that saved his life.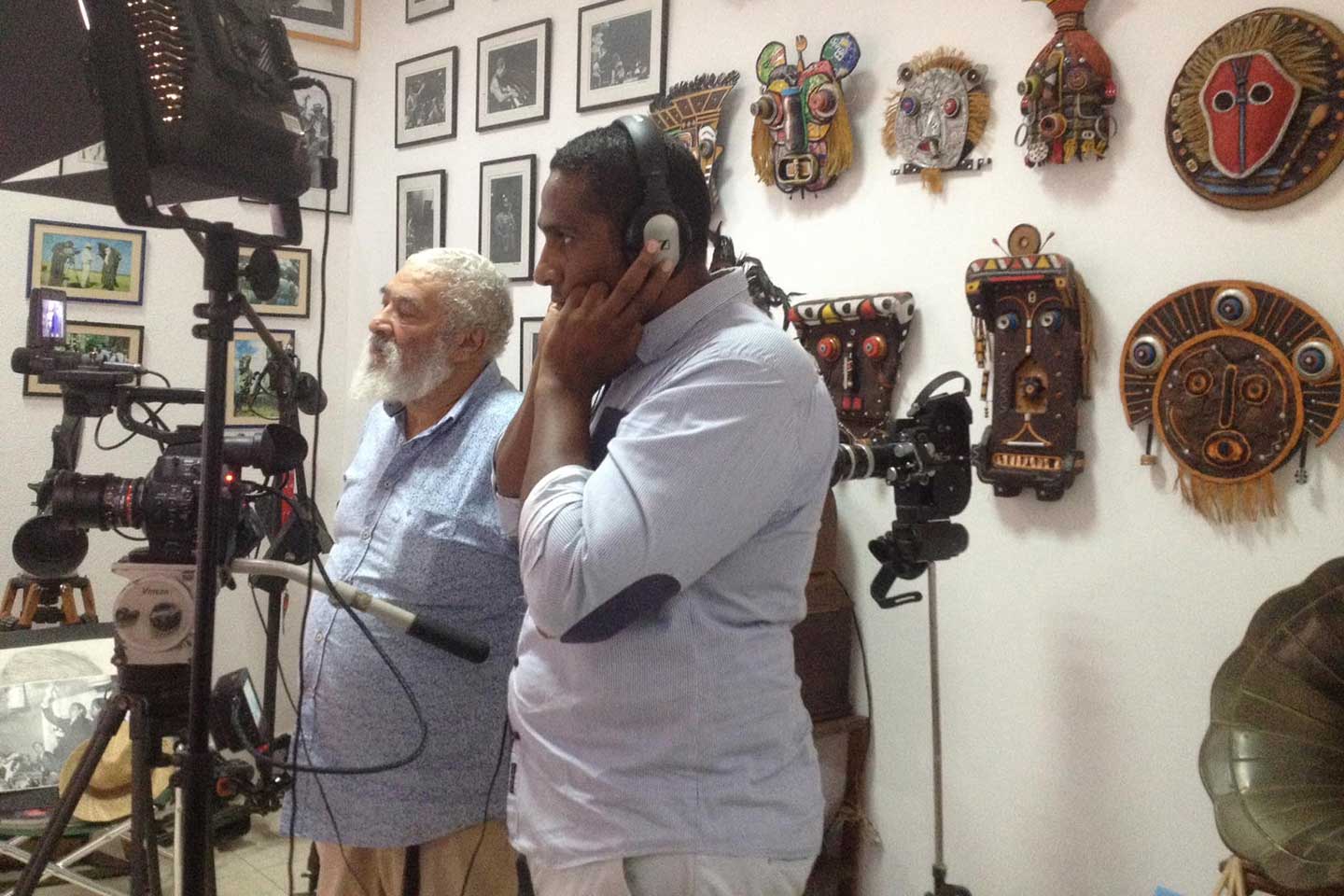 In Luanda, Angola's capital, filmmaker and producer, 67-year-old Óscar Gil Pereira joined more than 400,000 of his compatriots in receiving his first dose of COVID-19 vaccine, delivered through COVAX. A well-known producer, Óscar Gil's profession is intrinsically linked to the country's history. In 1975, the year of independence, as a young man of 22-years-old, he found himself on the battlefields of the northern front with a 16 mm Arriflex camera on his shoulder reporting for Popular Television of Angola (TPA).
But, at 67 he faced a bigger challenge. He was one of the 24,000 people infected with COVID-19 in Angola, which led to him being admitted to the intensive care unit at a COVID-19 Treatment Centre in Luanda.
"COVID-19 is a solitary disease, but I beat it", he says, thanking the medical professionals that treated him. "We must recognise that doctors, nurses and cleaning staff are engaged to save lives. We have to thank them and we need to support those angels, who take care of people".
Have you read?
Reflecting back, Óscar Gil cannot say how he contracted the disease. "All the more reason to say that people should be careful. I practically only went to the store and came home. I was careful. Clothes and shoes were kept at the entrance and bathed as biosafety rules mandated."
He spent eight days in treatment and eight days in quarantine. He recovered from the disease in late September 2020 and was recently vaccinated with the first dose of the Oxford-AstraZeneca vaccine, supplied by COVAX.
The Angolan filmmaker sees, in the vaccine, hope. His work normally keeps him busy. "It is the work that saves us," he says, waving a hand at his studio in the centre of Luanda. And now it is through this work that he seeks to highlight the efforts of the doctors and nurses committed to fighting the disease. 
As chairman of the board of the Angolan Association of Cinema and Audiovisual Professionals (Aprocima), he encourages professionals in the sector to produce educational films and micro-programmes to raise awareness around COVID-19. "We are challenging ourselves, our peers and other filmmakers to produce educational, short and animated films about COVID-19," he says. "It is also an opportunity for young people try to make films with phones, around the theme of COVID-19."