Why are BAME groups experiencing high rates of death from COVID-19?
Black, Asian and minority ethnic (BAME) communities in Europe and the USA are overrepresented in COVID-19 deaths. In the bid to slow and, ultimately, stop the spread of COVID-19 it is vital to understand the reasons why, in order to adequately protect everyone from infection.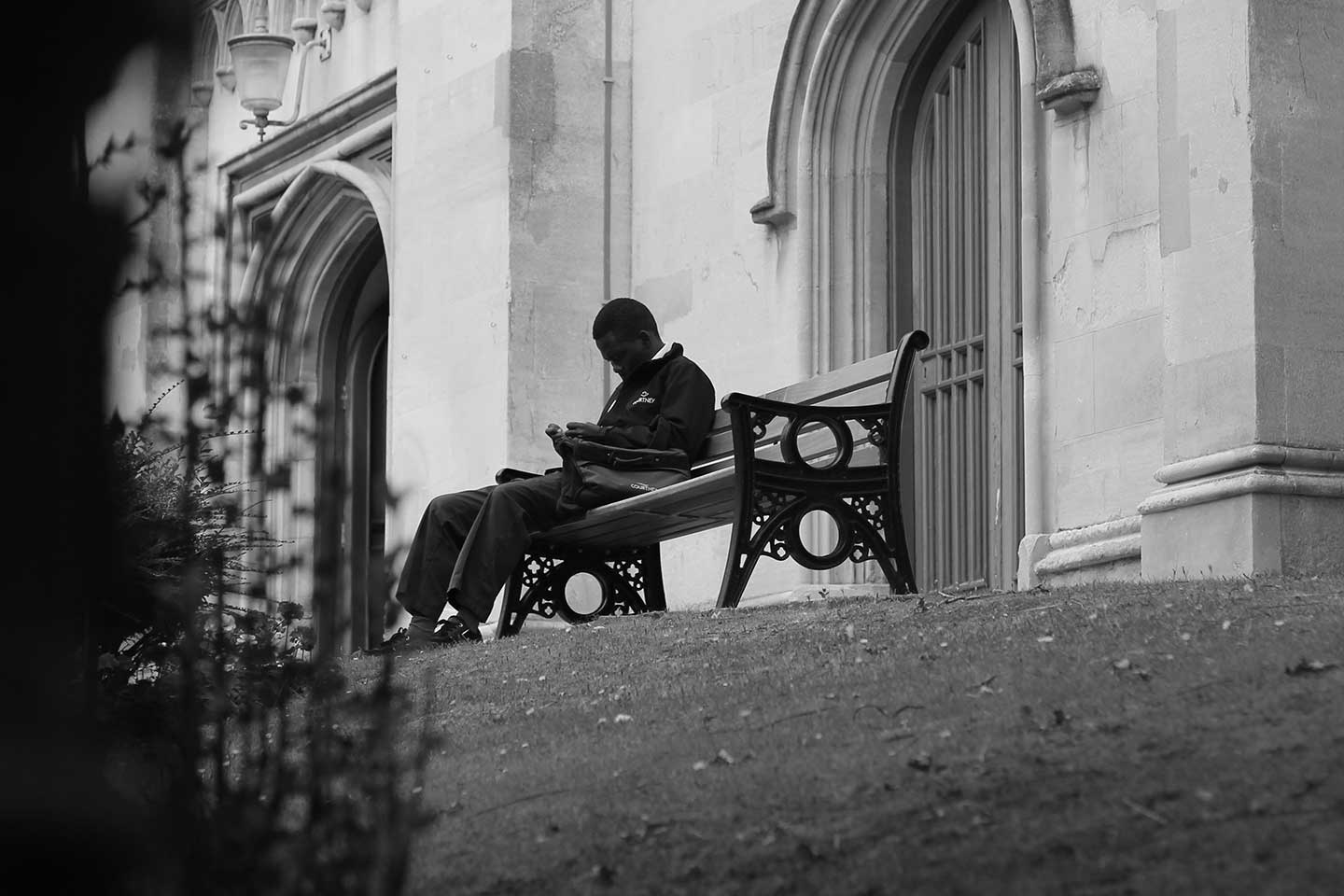 COVID-19 has impacted millions across the world, but some communities appear to be disproportionally affected. How and why are BAME, and marginalised communities, being hit hardest by the virus?
BAME communities are dying at high rates
In the UK, Europe and the USA, death rates in BAME communities have been far higher than would be expected from their representation in the population.
In the UK, only around 21% of people employed by the National Health Service identify as BAME, yet this group makes up 61% of health system workers who have died from COVID-19. In the wider UK population, the statistics are no less concerning: people from BAME backgrounds constitute 17% of the UK but represent over a third of virus cases admitted to critical care units and, worryingly, more than half of COVID-19 pregnancy hospitalisations.
The picture is similar in Norway. Of the relatively few 7,500 cases that have been counted, 453 have occurred in people of Somali heritage. This means that ethnically Somali people in Norway are being infected at a rate more than ten times above the Norwegian average.
In the USA, death rates in the hardest hit city, New York, are highest among black and Latino groups, but similar statistics are emerging across the country. In Wisconsin, for example, where black people make up just 6% of the population, they constitute nearly 40% of COVID-19 fatalities, and this story is being repeated in state after state.
BAME communities are more likely to experience high risk factors for COVID-19
Early, and cautious, investigations into why BAME groups seem to be disproportionately affected by COVID-19 suggest the answer is a complicated one, involving health, socio-economic and political factors.
BAME groups are at increased risk for other diseases
Early reporting suggests that BAME people are at a higher risk of developing conditions known to exacerbate COVID-19, such as heart disease and type 2 diabetes. However, as BAME communities in Western nations tend to be younger than the white population, we would still expect far fewer deaths in this group. So what else could be contributing to these high mortality rates?
Housing and employment inequalities factor into infection risk
In the US, UK and many other European nations, people of BAME backgrounds are more likely to fill key worker roles, like bus drivers and healthcare workers: 60% of New York's Metropolitan Transport Authority, for example, are black or Latino. It is difficult to practice social distancing in public facing jobs, and they often lack the protective gear they need. These workers are often less well-paid with fewer benefits, so they can feel forced to continue to work despite the increased risk.
Communities of colour are also more likely to live in urban centres, in less stable housing and to experience overcrowding. This makes shielding and quarantining (two important aspects of infection control) difficult.
In the Global South, marginalised groups are at higher risk of infection
COVID-19 is not, of course, limited to affluent nations. High rates of poverty in the Global South means it is home to some of the most vulnerable groups in the world. Like BAME communities in predominantly white countries, marginalised communities face similar factors leading to inadequate protection from the virus and limited access to health services. For example, migrant workers may be excluded from testing as has happened in Singapore and Thailand. Refugees, too, are vulnerable. Many have become stranded as migrant routes have closed: outbreaks of cases among Rohingya refugees arriving in Bangladesh have been reported as boats seeking safe harbour have been turned away.
Some governments are beginning to bring in effective changes
There are signs that governments are taking this issue seriously. Australia has introduced strict restrictions on travel into Indigenous Australian communities, and perhaps as a result have reported that just 1% of the country's cases have been among Indigenous people, despite Indigenous Australians making up 3.3% of the population.
In Norway, public health material is being distributed in Somali, and through Somali YouTube channels and other media. They are now seeing reductions in cases among that community.
While these actions are welcomed, they cannot fix the underlying inequality in income, housing and healthcare access that is increasing COVID-19 mortality risk among BAME and marginalised populations. This may be an opportunity for public health systems across the world to reflect on changes that, in the future, will ensure everyone is equally protected from infectious disease.