COVID-19 survivors are still at greater risk of heart attacks a year after infection
Countries should be prepared for a surge in heart problems, suggests the most comprehensive study on COVID-19 and cardiovascular risk to date.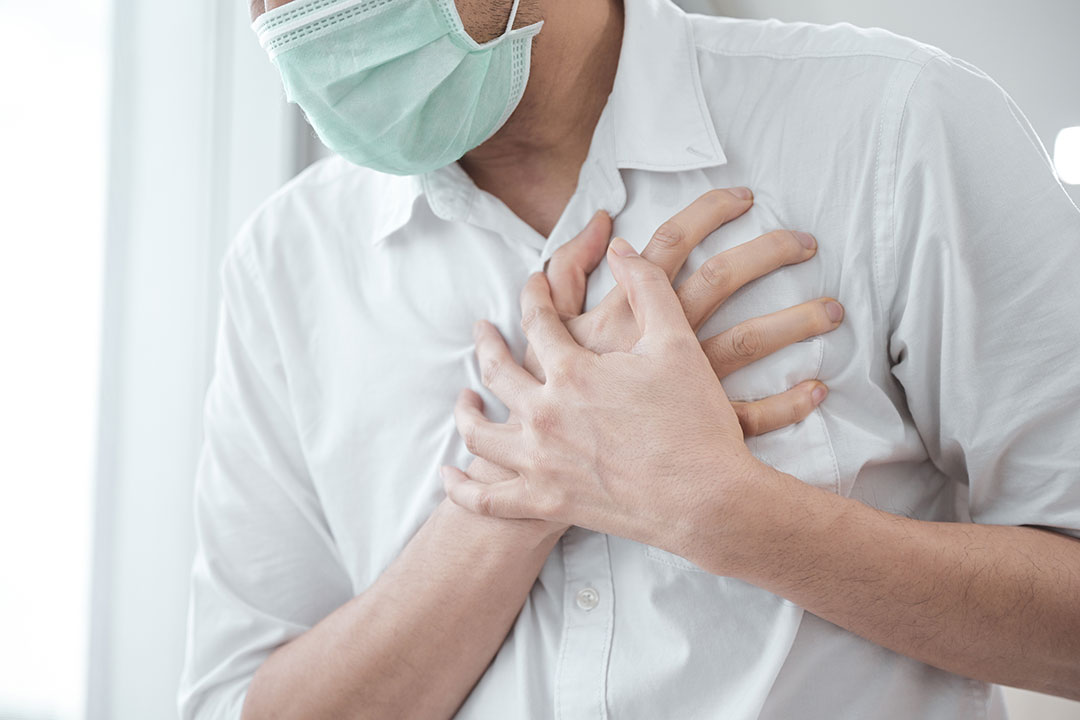 Since early in the pandemic it has been clear that COVID-19 can damage people's hearts and blood vessels while they're fighting off the infection. Now, the first large study to comprehensively assess the long-term impact of COVID-19 on cardiovascular health has suggested that people remain at substantially increased risk of heart attacks, strokes, heartbeat irregularities (arrythmia) and other complications a year after catching COVID-19 – regardless of the severity of their initial illness.
The research, which was published in Nature Medicine, suggests governments and health systems should be prepared to deal with an increased burden of cardiovascular diseases in the months and years to come.
One year after recovering from their initial infection, COVID-19 survivors had a 72% higher risk of heart failure.
What did the researchers do?
Researchers led by Ziyad Al-Aly at Washington University School of Medicine in St. Louis, USA, analysed the health records of more than 11 million US veterans, comparing rates of new cardiovascular problems in 153,760 people who were infected with COVID-19 before vaccines became available, 5.6 million individuals who didn't catch the virus, and a further 5.9 million people whose data was collected before the pandemic.
What did they find?
One year after recovering from their initial infection, COVID-19 survivors had a 72% higher risk of heart failure – equivalent to roughly 12 additional infected people per 1,000 developing heart failure, compared to the other two groups. They also had a 63% higher risk of heart attack (myocardial infarction), a 69% higher risk of heart arrythmias, a 52% higher risk of stroke, five times the risk of heart muscle inflammation (myocarditis) and almost three times the risk of a potentially fatal blood clot in the lungs (pulmonary embolism), compared to those who didn't get COVID-19.
Have you read?
Overall, COVID-19 survivors had a 63% increased risk of any cardiovascular outcome – equivalent to 45 more people per 1,000 developing a heart complication in the year after COVID-19, compared to people who didn't become infected.
These risks were evident, regardless of people's age, sex, race or pre-existing cardiovascular conditions, meaning young and previously healthy people may also be susceptible to heart damage. Also, although the risk increased in line with the severity of people's initial illness, those who experienced relatively mild disease and were never admitted to hospital also experienced higher rates of cardiovascular disease in the next 12 months.
"Taken together, our results show that one-year risks and burdens of cardiovascular diseases among those who survive the acute phase of COVID-19 are substantial and span several cardiovascular disorders," the authors wrote. "Care strategies of people who survived the acute episode of COVID-19 should include attention to cardiovascular health and disease."
What are the implications?
As of February 9, 2022, more than 399 million confirmed cases of COVID-19 had been reported across the globe. This could translate into large numbers of additional people requiring care for cardiovascular disease in the coming months and years, Al-Aly and colleagues said. Governments and health systems should therefore start preparing for this increased demand for care.
Also, "because of the chronic nature of these conditions, they will likely have long-lasting consequences for patients and health systems, and also have broad implications on economic productivity and life expectancy," the authors wrote. "Addressing the challenges posed by Long COVID will require a much-needed, but so far lacking, urgent and coordinated long-term global response strategy."
The findings also emphasise the need to prevent COVID-19 infections in the first place, including improving global access to COVID-19 vaccines.