Floods hampering the vaccine roll-out in Western Kenya
Amidst the challenges that COVID-19 has brought, flooding in Kenya has made it even harder for the people of Kisumu County.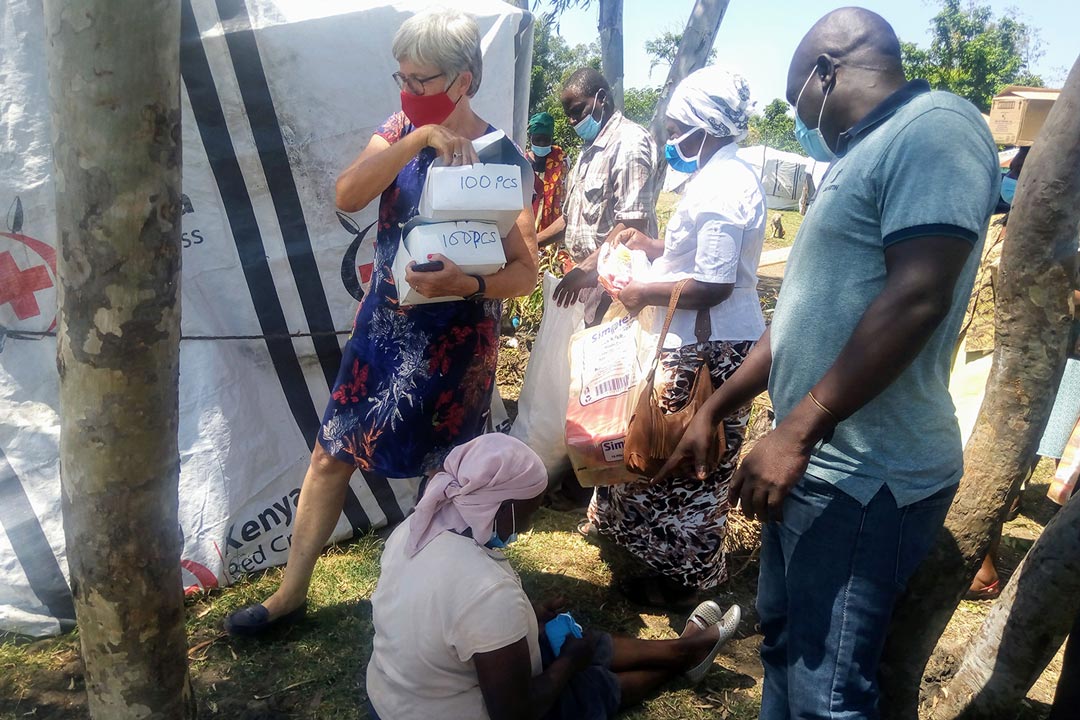 Peter Odhiambo wades through an alley in the camp as he heads towards me, directing me to a tree shade where he often sits with other elders to discuss their issues.
On a normal day, the 70-year-old would have been busy taking care of his animals or tilling his land. However, in Ombaka, Kisumu County in Western Kenya, these are not normal days. Floods have ravaged the land surrounding the camp, destroying Mr Odhiambo's crops, leaving him with nothing.
Mr Odhiambo is among hundreds of residents of Ombaka displaced by April's heavy rains and now taking shelter in a camp near the town.
"After I had been vaccinated and had no effects, a number of flood victims are now convinced and yearning to be immunised once it is made available during the second round"
"We have been here since April 10. Although the water level has gone down in most places, some of us are forced to stay in a camp because our houses were completely destroyed by the rains," he says.
Today, their topic of discussion is the swelling number of COVID-19 patients in Kisumu County, Kenya. They are concerned. There are at least 185 households in this small camp.
The camp is home to over 200 senior citizens, but not a single one has received the COVID-19 vaccine apart from the Community Health Workers (CHWs) who were immunised as front-line workers.
"We have thought it wise to discuss amongst ourselves how to stay safe in the camps," says Ombaka Sub-Chief Mr Jacob Ong'udi. "We are no longer safe as the cases keep on increasing in Kisumu County. If something is not done fast, we may be the next victims."
With the floods coming a few weeks after the vaccine roll-out had begun and with limited time for the people to settle in the camps, going for the COVID-19 jab proved to be a challenge for most.
The nearest place to access the vaccine is Ahero Sub- County Hospital, which costs at least KSh 200 (US$ 1.85) transportation fees to get there. Yet most of the camp residents' livelihoods were swept away by the floods.
"With no source of income, the little money they have is often used to purchase food and other necessary materials with nothing left to save," says Mr Ong'udi.
Mr Odhiambo adds that a lack of information on the vaccine is another obstacle in the uptake within the camp.
Mohammed Okeyo, 67, adds, "While the efforts on the part of the CHWs to educate people on the importance of taking the vaccine are starting to bear fruit, a lack of proper sensitisation is a major reason why some of us in this camp have believed the myths and misconceptions surrounding the vaccine. A number of our community health workers were lucky enough to attend the sensitisation programs in Ahero and were also immunised." 
Janet Okuta, 49, is one of the CHWs to have received the jab after attending a training in Ahero Sub-county Hospital.
"After I had been vaccinated and had no effects, a number of flood victims are now convinced and yearning to be immunised once it is made available during the second round," she says. 
Her second dose will be administered on 5 July. She could not hide her happiness now that she is sure of some level of immunity against the virus.
There are various efforts by organisations like the Safe Water and Aids Project (SWAP), a non-governmental organisation based in Kisumu, to bring the vaccines closer to them as well as providing safety kits including masks, hand sanitizers, soaps and hand washing containers.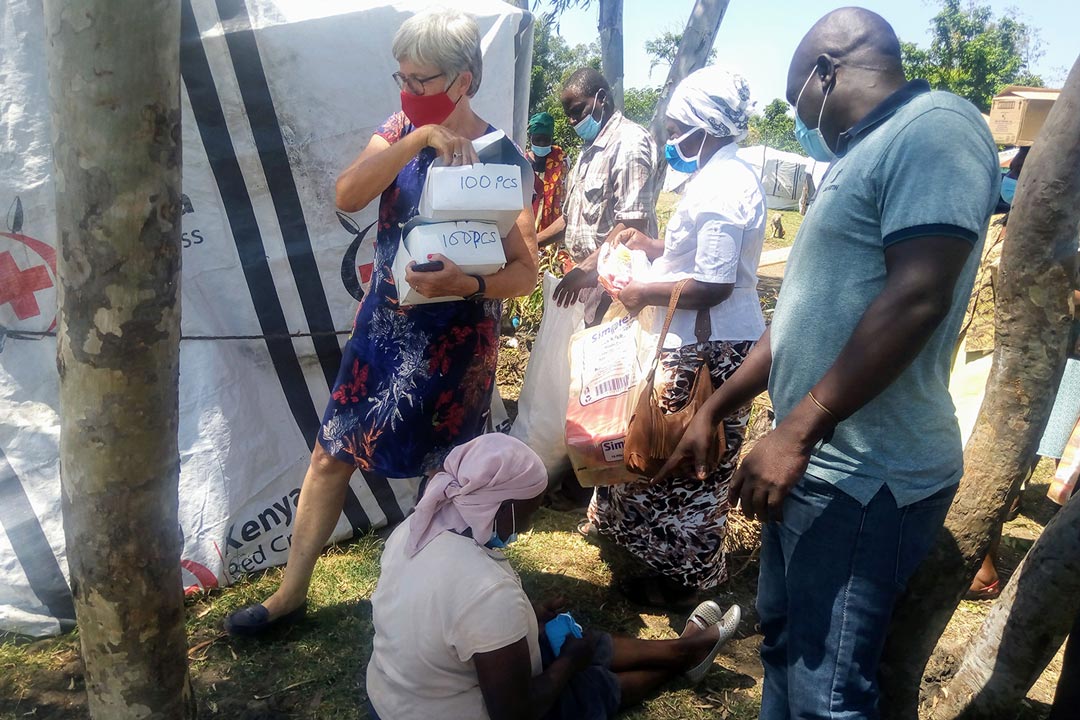 One of these efforts in collaboration with the Ministry of Health is to bring the vaccines closer to the camp, to make it easier for people to get vaccinated. The elders continue to lead the way and the hope is that, with the next batch of vaccines that come into Kenya, there will be more widespread vaccination in Kisumu Country.
More from Angeline Ochieng