The Global Vaccine Impact Conference explained
From 13–15 June, Gavi and the Government of Spain will bring together world leaders for the Global Vaccine Impact Conference. What is it and why does it matter?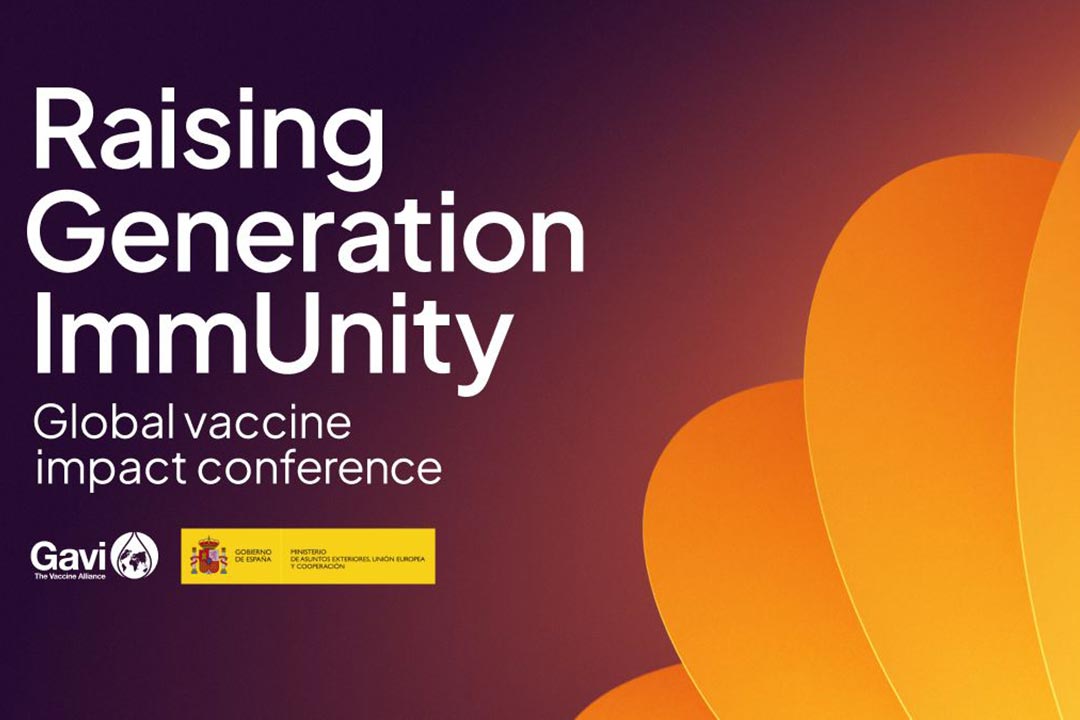 Next week, Madrid is set to host the Global Vaccine Impact Conference, hosted by Gavi and the Spanish government. This unique three-day conference will bring together around 300 participants for what is shaping up to be a key event in this year's immunisation calendar, but what is the conference and why is it happening?
Why does the Global Vaccine Impact Conference matter?
After decades of progress improving access to vaccines in lower-income countries, the world now stands at a crossroads. The pandemic caused vaccine coverage for routine childhood immunisation to drop for the first time in over 20 years, as health systems were forced to prioritise dealing with COVID-19. This has caused millions of children to miss out, setting back progress on reaching the hardest to reach 'zero-dose' children, and meaning we risk leaving a whole generation vulnerable to diseases that have long been on the retreat.
Halfway through Gavi's 2021-25 strategic period, the conference will bring together some of the leading voices and most important actors in global immunisation, offering an important opportunity to take lessons from a challenging few years, as well as look ahead to solutions for emerging issues.
As health systems across the globe recover from the impact of the pandemic, they must also adapt to an uncertain future. Climate change is causing disease to spread to new areas and exacerbating the risks to our health of droughts, floods, fires and other natural disasters. The world's collective effort to reach every child with immunisation, to ensure no child dies due to preventable disease, is only going to get tougher.
It is in this context that the Global Vaccine Impact Conference kicks off in Madrid to launch Gavi's Mid-Term Review. Halfway through Gavi's 2021-25 strategic period, the conference will bring together some of the leading voices and most important actors in global immunisation, offering an important opportunity to take lessons from a challenging few years, as well as look ahead to solutions for emerging issues.
Ultimately its focus will match that of Gavi's mission: how to ensure no child is forced to go without lifesaving vaccines.
What is Gavi's Mid-Term Review?
Stress tested through the worst global pandemic for over a century, Gavi, the Vaccine Alliance has demonstrated the power of robust, flexible, and innovative partnership. Since its inception, the Alliance has helped countries to protect generations of children, as well as adolescents and adults, from potentially fatal diseases.
Back in May 2020, as the pandemic era was just beginning, Gavi and the UK government brought together representatives from 62 countries, including 42 heads of state and government, at the Global Vaccine Summit. Gavi operates in five-year strategic periods and this event raised an unprecedented US$ 10.5 billion for the 2021–25 period, with an investment case containing measurable targets the Alliance intended to achieve using those funds.
Have you read?
Now, in 2023, Gavi is halfway through this five-year period, which gives us an opportunity to look back at how Gavi is measuring up to the targets set, including through the release of a special Mid-Term Review report, as well as looking forward to the final two years of the 2021–25 period and beyond.
What role is Spain playing?
Spain has been a long-standing global health leader and historic champion for immunisation, with growing support for Gavi over the past 17 years, including through the International Finance Facility for Immunisation (IFFIm). Spain was one of the six original founders of IFFIm in 2006 and is an important donor to this instrument, with a commitment of € 290 million over 30 years.
Spain additionally played a major role in supporting vaccination during the pandemic as a donor of COVID-19 vaccines via the COVAX dose-sharing mechanism, with more than 52 million Spanish-donated doses delivered to date, mainly to low- and lower-middle income countries, and several million more doses currently in delivery.
Spain also contributed funding to the Gavi COVAX Advance Market Commitment (AMC) and is the first country to have pledged towards Gavi's malaria vaccine programme, with a commitment of € 10 million in early 2022.
This support from the Spanish government is underpinned by a long-standing partnership with "la Caixa" Foundation, allowing Spanish companies, banking clients and Spanish citizens to contribute to Gavi's vaccination programmes since 2008.
What topics will be covered?
The main programme will begin with addresses from high level participants on Tuesday, 13 June. Day two will then begin with a deep dive into Gavi's results and a celebration of the 25th anniversary of Gavi's partnership with la Caixa. Following this, Ministers of Health will join with leaders from the Vaccine Alliance to reflect on how to accelerate the pace of immunisation following the pandemic, and civil society organisations and private sector partners will join together to discuss innovative, sustainable solutions to some of immunisation's most pressing problems.
Day three will then look to current and future challenges, tackling key priorities for the Vaccine Alliance: re-energising the roll-out of HPV vaccine, joining forces to defeat malaria, the health impact of climate change and how to mitigate its effects and pandemic preparedness and response.
Who will attend?
The conference will convene heads of state, Ministers of Health and other world leaders, as well as private sector and partners from civil society who are all committed to extending the power of immunisation to the world's most vulnerable people in an unprecedented multilateral effort through the Vaccine Alliance.
How can I get involved?
Event highlights, photos and press statements, as well as the Gavi Mid-Term Review report, will be available on the Gavi website. Follow along on social media using the hashtag #GenerationImmunity.