How COVID-19 is altering cold and flu seasons
Pandemic restrictions and wider use of flu vaccines may have explained 2020's record low cases of seasonal flu, but will the picture look like in tropical countries with year-round flu?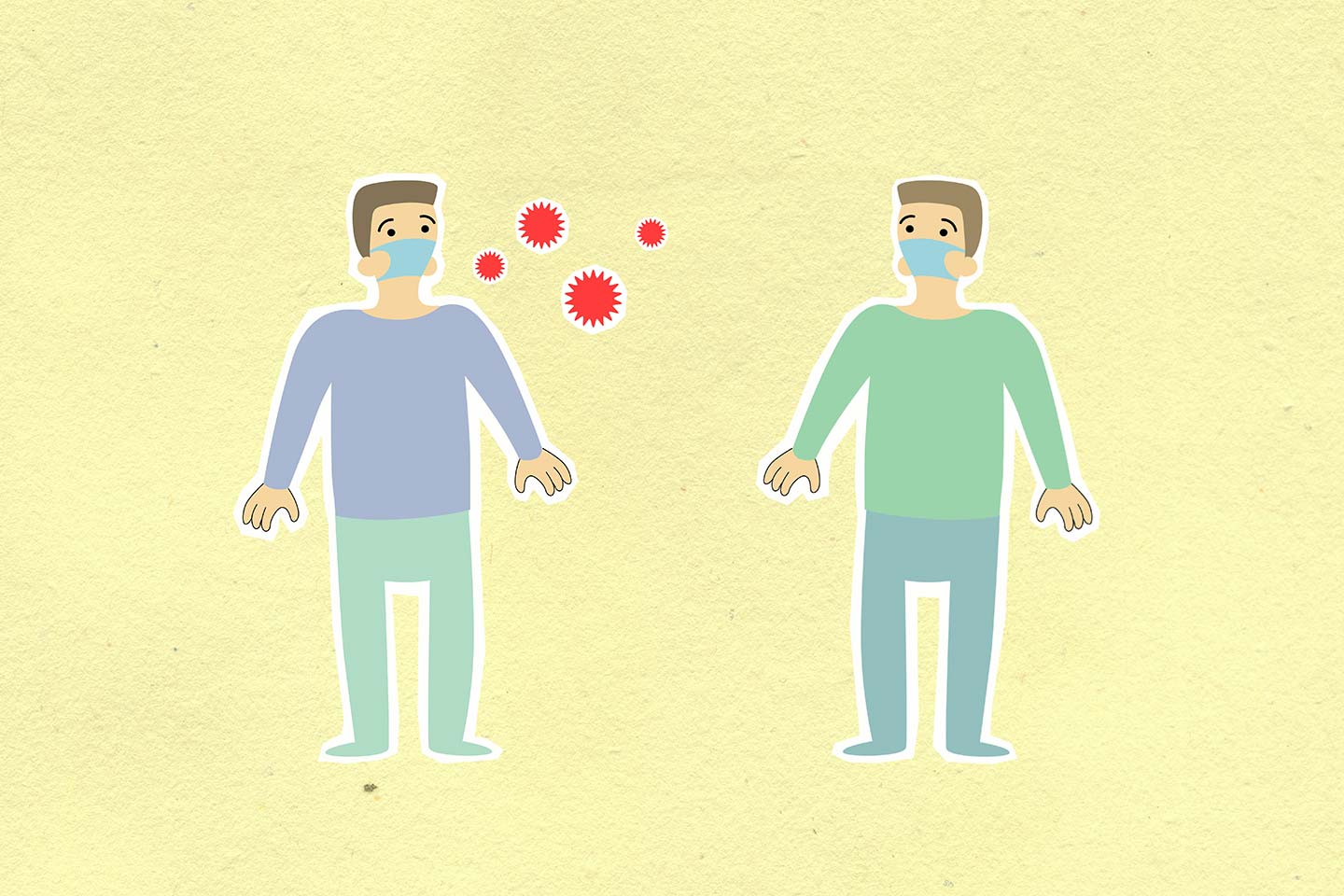 As devastating as 2020 was, there was one upside: the near-disappearance of seasonal flu. The southern hemisphere barely had any cases of flu last year, and neither did the northern hemisphere towards the end of 2020. So, what can we expect for this year, especially for tropical countries that have flu year-round?
The 2020 drop in the southern hemisphere could be explained by infection prevention and control measures to stop the spread of COVID-19 that included lockdowns, travel and social restrictions, physical distancing and the use of masks. For instance, a study last year of specimens tested for flu showed that between April and July 2020 in Australia, Chile and South Africa only 51 people (0.06%) had flu out of 83,307 tested. This is in comparison to 13.7% of people who tested positive during the same period over the previous three years.
Reasons for falling rates of flu
These countries had been in strict lockdown, however, during the period tested. Many northern hemisphere countries did not initially have such strict measures in place during flu season towards the end of 2020; yet so far, comparatively speaking, there have been few cases. In the USA, the percentage of outpatient visits for influenza-like illness is at 1.6%, way below the normal percentage of 2.6% in an average seasonal epidemic.
Have you read?
One contributing factor for this could be that countries, fearing a 'twindemic' of COVID-19 and flu, had a massive surge in demand for flu vaccines, with governments providing vaccines to a far wider range of people than normal. This demand has actually led to shortages in parts of Europe and the USA. In the UK, for example, community pharmacists vaccinated more than 650,000 patients in the first four weeks of the flu vaccination service, triple the number vaccinated in the same period in 2019. In the USA, adult vaccination rose from 42% in 2019 to 53% in 2020.
But tropical countries in the Global South never have enough flu vaccines even in non-pandemic times. Between 2004 and 2015, only 5% of flu vaccine supply reached the World Health Organization's Africa, Eastern Mediterranean, and Southeast Asia regions, which account for half of the world's population. The reasons for this are complex and varied, and so not just a matter of the availability and supply of these vaccines to these countries; demand can also be low due to the need to prioritise limited health budgets.
Even so, the regions with the poorest access to vaccines are likely to have the highest rates of death and disease from influenza, although accurate counting is hampered by poor surveillance and detection capacity. It is therefore quite likely that Africa has a much higher influenza burden than higher-income regions.
How flu will evolve
Many countries still have high rates of COVID-19 yet not all have restrictions as strict as they did in 2020, in large part because economies are struggling to cope. In low- and middle-income countries where many people work within informal economies and where there no possibility of putting workers on furlough schemes, tougher restrictions are impossible. So, even with basic control measures, such as physical distancing and mask wearing, and with a reduction on international travel, it is still uncertain what flu seasons will look like in months and years to come.
A mild flu season might mean that some of the many circulating variants disappear. But, some experts say that it could also mean that a lack of natural immunity people develop from being exposed to the flu virus could allow other variants, such as swine flu, to take hold in the future. The 2009 H1N1 flu pandemic was caused by a strain of swine flu.
Ultimately, given that influenza viruses will continue to evolve over time, it is clear that those in the Global South deserve better access to vaccines than they currently have – epidemics are often unpredictable and can turn out to be milder or more severe than expected. This is why, along with improved global surveillance and detection, national influenza vaccination programmes and adequate vaccine supplies are needed. Because vaccination remains the best way to ensure people are protected.