The world's last smallpox patient
Smallpox was one of the deadliest diseases in the world, but it's the only one in history to have been eradicated globally. One Somali man sat on the frontline of this effort and can inspire the world today as we battle yet another devastating virus.
10 February 2021
6 min read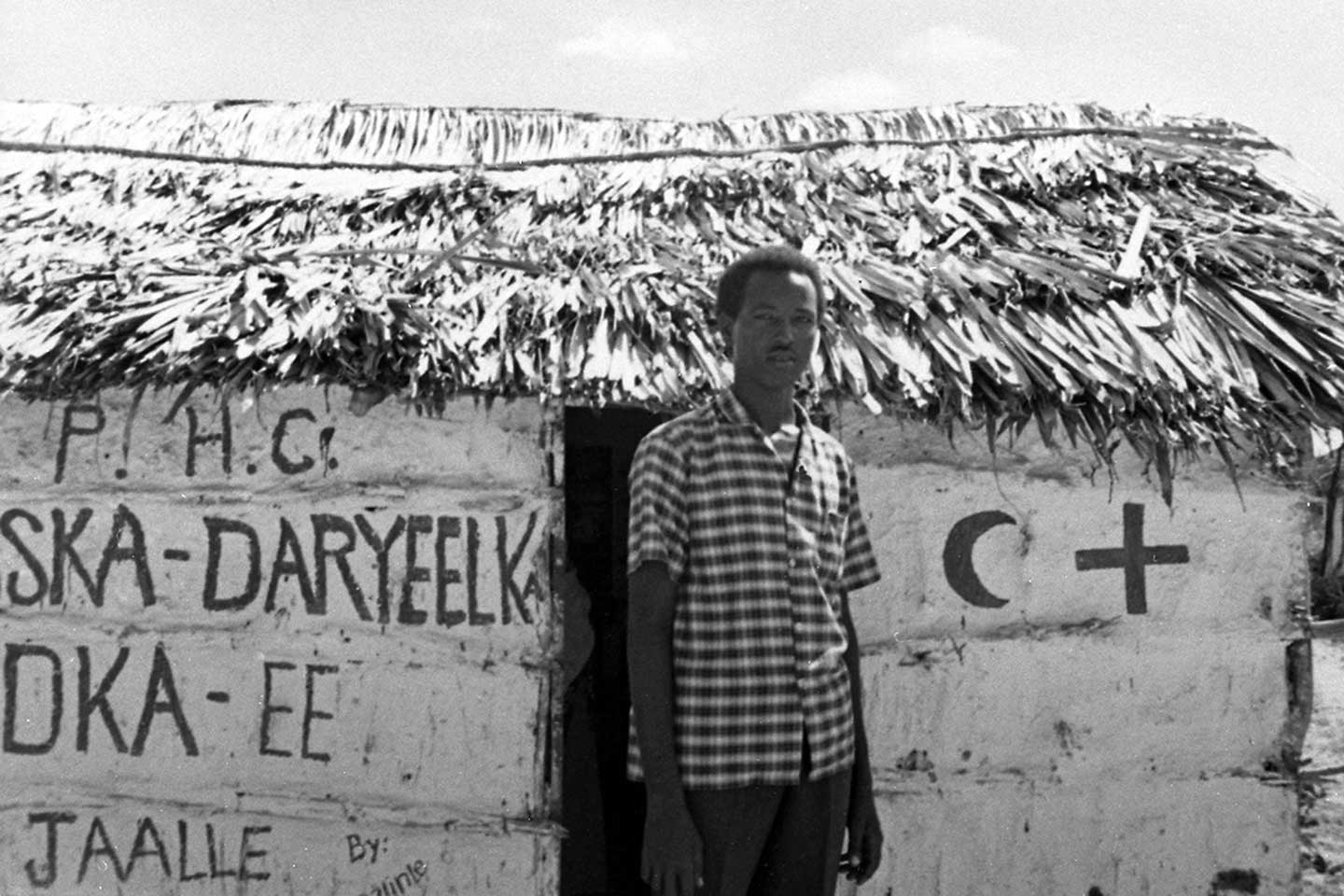 It was October 1977 when the then-23 year old hospital cook, Ali Maow Maalin, was approached by a family from a nomad encampment. They were trying to get directions in Ali's small coastal village of Merca, Somalia. Seeing a family in need but unaware of the two smallpox-infected children in the car, the unvaccinated Ali jumped in, offering to help them navigate their way. In just 15 minutes, Ali's life would change forever.
By entering the car, he too became infected with the smallpox virus. Within days the telltale symptoms of headache, fever and a rash set in. However, Ali did survive. What's more, that car ride set Ali on a path towards a remarkable life dedicated to championing immunisation and the battle against infectious diseases in Somalia and the world.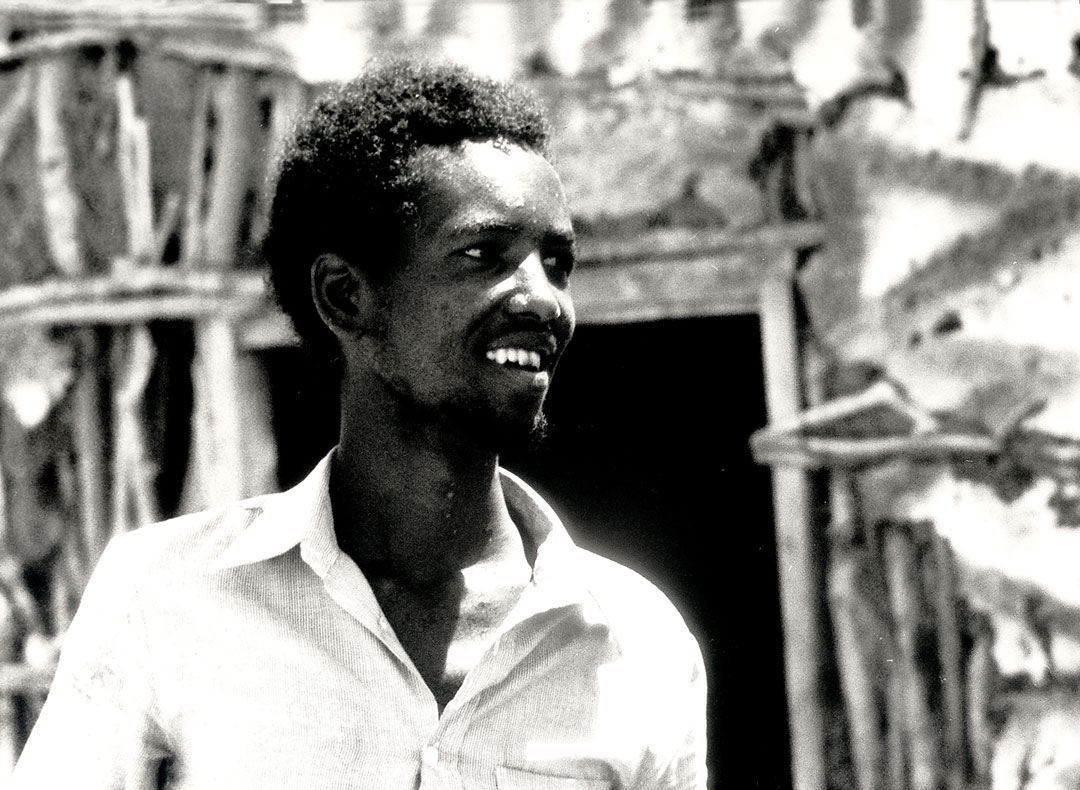 Being the last man standing
Somalia, Ethiopia and Kenya were the last countries in the world to record wild cases of smallpox. Thanks to global support and funding for the World Health Organization's (WHO) drive to eradicate smallpox globally, vaccination campaigns were underway across the Horn of Africa. Long before the car ride, Ali in fact had many opportunities to receive the smallpox vaccine but chose not to do so, despite the fact that he temporarily worked as a smallpox vaccinator during the campaign.
"I was scared of being vaccinated then. It looked like the shot hurt," Ali would later explain.
This choice – to not receive the vaccine – meant that Ali became the last person in the world to be infected with naturally occurring smallpox. His infection was Variola minor, which, although potentially lethal, was a mild variant of the disease.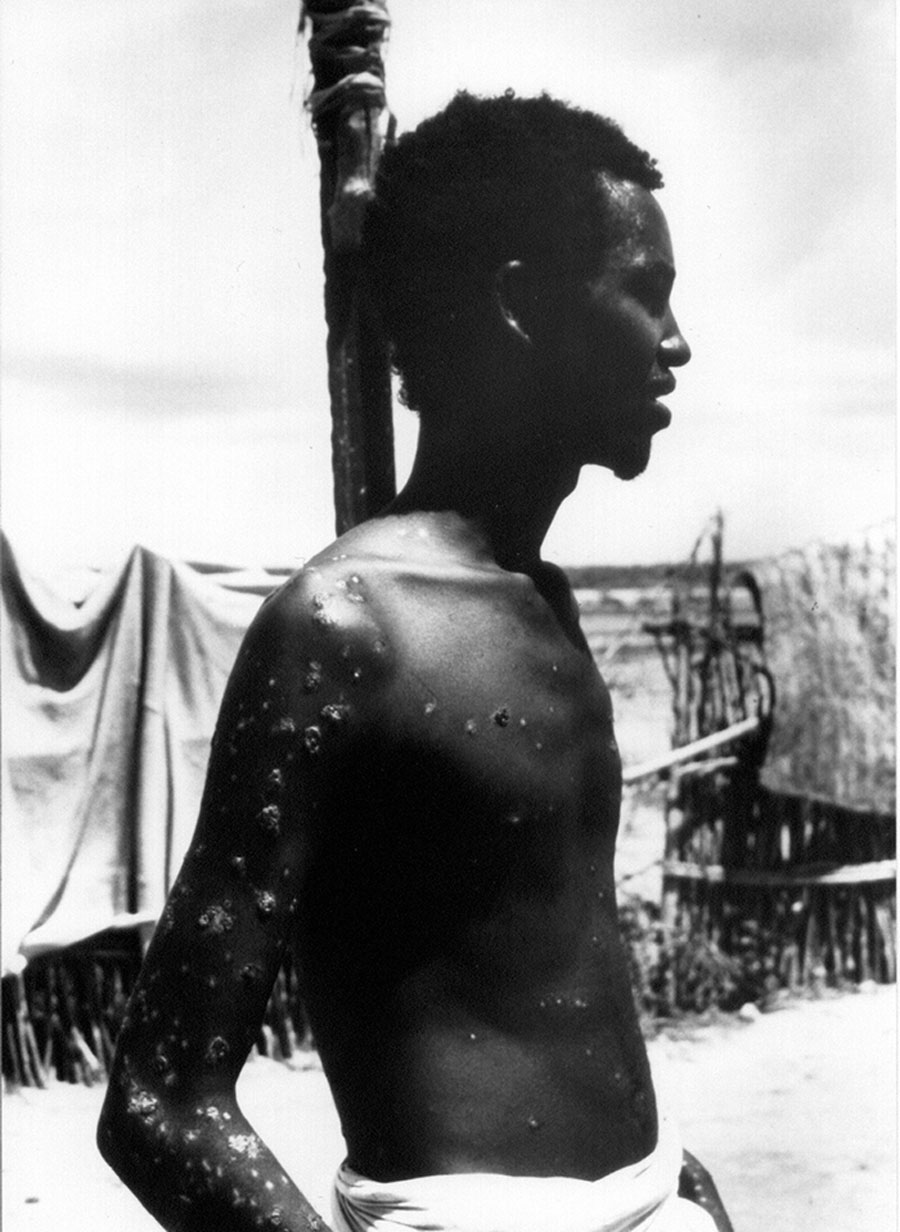 Making history: global smallpox eradication campaign
Ali's infection was discovered because the WHO set up a robust surveillance system that was able to locate him, even in his remote village in Merca. With the hospital informed about his illness, Ali was told to stay at home, which he did. As the only person left infected by the virus, he could have easily started a new outbreak, but by listening to the experts and obeying the guidelines, including to self-isolate, Ali didn't infect anyone else.
In response to Ali's infection, the WHO also began contact tracing, quarantine and vaccination in the area. A robust international effort was launched to make sure that his infection did not spread to others and cause another outbreak. The hospital where Ali worked was also temporarily closed, with everyone inside vaccinated and quarantined by a team of vaccinators who came immediately after Ali's case was identified.
All residents occupying the houses surrounding Ali's home – estimated to include more than 50,000 people – were also vaccinated over the course of 14 days. These measures proved successful. Three years later, Somalia — and the world — was declared free of smallpox by the members of the Global Commission for the Certification of Smallpox Eradication. This marked the first time in history that a major deadly disease was completely eradicated by human effort.
The next step: championing the fight against other diseases
Ali's work did not stop with helping to eradicate smallpox in his country. Following his full recovery, he chose to become an advocate for polio vaccination and in 2004 started working as a polio vaccinator. Despite the heightened security situation in Somalia, Ali led door-to-door immunisation campaigns with teams of volunteers, convincing families that the vaccines were safe to administer.
"Somalia was the last country with smallpox. I wanted to help ensure that we would not be the last place with polio too."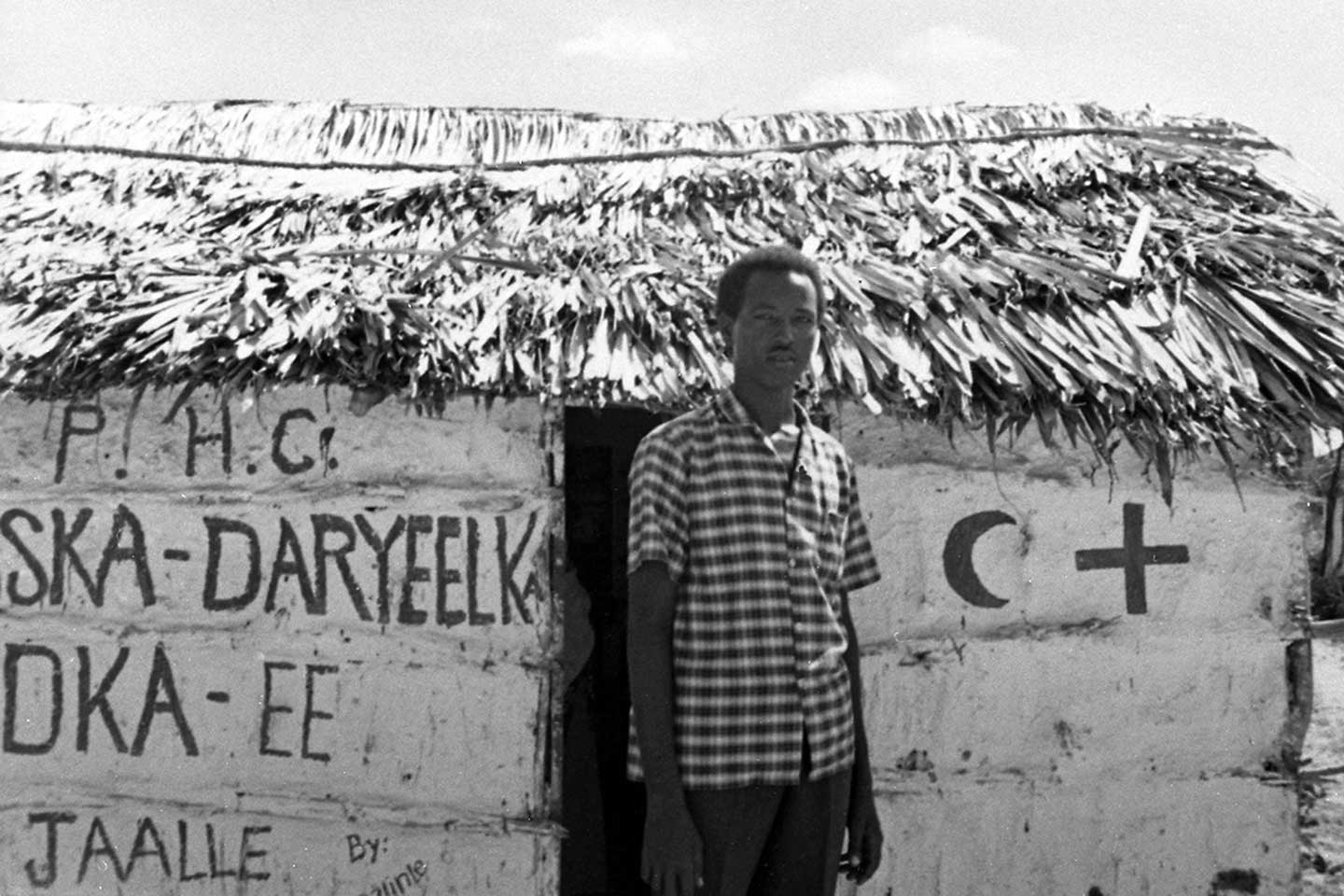 In addition to his polio efforts, Ali also worked to immunise children against measles, a cause he took up shortly after his little sister – who had not been vaccinated – contracted measles and subsequently died.
Ali's biggest selling point was always his own story. After all, he too had been vaccine hesitant and that was how he was able to contract smallpox in the first place. In explaining his strategy in a 2006 interview, he revealed, "...when I meet parents who refuse to give their children the polio vaccine, I tell them my story. I tell them how important these vaccines are. I tell them not to do something foolish like me."
His willingness to share his own personal experience helped him and countless other vaccinators and health workers to end the polio outbreak in Somalia in 2005. Even when polio returned to Somalia in 2013, Ali was quick to get back to work in largely unsafe militia-controlled areas across his country. At this time, he was serving with the WHO as a district polio officer. 
What Ali's story can teach the world: getting the job done against COVID-19.
In 2013, Ali Maow Maalin died from malaria complications at the age of 59 during a polio vaccination campaign. Even at this point, he was doing what he started at 23 – protecting the lives of others through vaccines.
At this critical juncture in the COVID-19 pandemic, as vaccines have started to roll out in a number of countries, the world can learn a lot from Ali's story. For many countries during the polio eradication campaign, it was possible to stop community transmission by simply vaccinating their entire population. However, focusing only on national campaigns meant that some populations, but not all, were protected by vaccination. This was problematic for any effort to globally eradicate smallpox because if one person in the world had it – even a young hospital cook in a remote village in Somalia – the disease could easily spread, putting anyone who had not been vaccinated at risk.
This is what the world is facing as it looks towards moving out of the acute phase of the COVID-19 pandemic. As with smallpox, no one is safe until everyone is safe. This means that, just as the international community got behind the WHO to eradicate smallpox by funding immunisation campaigns in lower-income countries, the same international community must collaborate to ensure equitable and rapid global access to, and distribution of, COVID-19 vaccines.
Beyond efforts at the global level, Ali Maow Maalin's story also proves to us that every effort we make at the individual level counts. To help put an end to the current pandemic, each individual must play their own part in taking necessary health and safety precautions, including getting vaccinated and self-isolating when required, just like he did. More importantly, just as Ali did working on smallpox and polio campaigns in Somalia, anyone can make a difference in the fight against COVID-19. We are neither too young nor too old to be vaccination champions.
More from Tetsekela Anyiam-Osigwe