HPV vaccine cuts cervical cancer cases by nearly 90%
Real world data from the UK shows the value of vaccinating girls against human papilloma virus (HPV) when they are 12 to 13 years of age.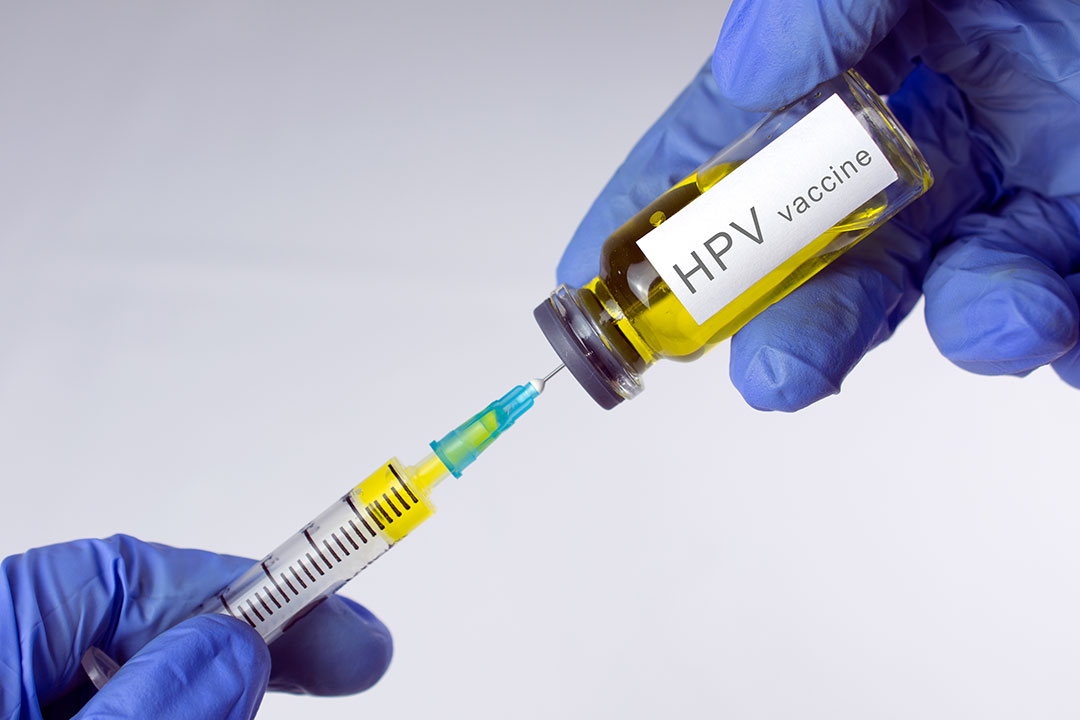 Cervical cancer is one of the most common causes of cancer deaths in women globally, but it is preventable and curable provided it is detected early enough. Unfortunately, limited access to public health services, screening and treatment in many low- and middle-income countries mean they bear a disproportionate burden of deaths from cervical cancer – nearly 90% of the global share in 2018.
Among those who received the HPV vaccine when they were 12 or 13 years old, there was an 87% reduction in cervical cancer.
Enter human papillomavirus (HPV) vaccines. Nearly all cases of cervical cancer are attributed to HPV and current vaccines protect against the two most dangerous strains - HPV types 16 and 18 – as well as some additional ones, with quadrivalent, tetravalent and nonavalent vaccines now available.
Clinical trials of the vaccines showed that they prevented HPV infections and abnormal changes to the cells lining the cervix, which over time may develop into cancer. A follow-up study of women who participated in two Finnish vaccine trials also suggested that the bivalent and quadrivalent vaccines protected them against cancer, but the number who developed it was too small to precisely estimate vaccine efficacy. This means there's still a need for high-quality data to show their impact on rates of cervical cancer.
What did the study do?
The new study, published in The Lancet, provides some of that evidence – demonstrating that these vaccines are indeed saving lives.
Milena Falcaro at King's College London and colleagues examined what happened after the two-dose bivalent vaccine, Cervarix, was introduced for girls aged 12 to 13 in England in 2008. To do this, they took a detailed look at cancer registry data between January 2006 and June 2019 for seven groups of women who were aged between 20 and 64 at the end of 2019.
What did it find?
Among those who received the HPV vaccine when they were 12 or 13 years old, there was an 87% reduction in cervical cancer.
The reductions were less dramatic when older girls were vaccinated during two catch-up campaigns targeting 14- to 16-year-olds and 16- to 18-year-olds, although this might be because some of them might already have been exposed to HPV during sexual activity. Here, there was a 75% reduction in cervical cancers for women vaccinated between the ages of 14 and 16, and a 39% reduction for those vaccinated between the ages of 16 and 18.
"Our study provides the first direct evidence of the prevention of cervical cancer using Cervarix," the researchers write. "Although it is still too early to assess the full effect of the English HPV vaccination programme, our results contribute towards a better understanding and recognition of the benefits of HPV immunisation."
What are the implications?
National HPV immunisation programmes are currently being rolled out around the world. Since the inception of Gavi's HPV vaccine programme in 2012, 21 Gavi-supported countries have successfully introduced HPV vaccine into their national immunisation programme – including some of those with the highest burden of cervical cancer in the world such as Malawi, Uganda, the United Republic of Tanzania, Zambia and Zimbabwe.
In 2020, the World Health Organisation launched a global strategy to accelerate the elimination of cervical cancer. In countries where there are no existing cancer control measures, it believes the priority should be HPV immunisation of girls to prevent future cervical cancers and other malignancies related to HPV.
HPV vaccine coverage among girls in lower-income countries supported by Gavi currently only stands at 8%, compared to 13% globally, due to ongoing supply and service delivery challenges caused by the pandemic, and increased hesitancy in an increasingly complex vaccine environment. To support the acceptance of HPV vaccination programmes there is a need for high-quality data to prove the vaccines save lives. This study should help to reassure those who are still hesitant about the benefits of HPV vaccination.
"The scale of the HPV vaccination effect reported by this study should also stimulate vaccination programmes in low-income and middle-income countries where the problem of cervical cancer is a far greater public health issue than in those with well-established systems of vaccination and screening," write Maggie Cruickshank at the University of Aberdeen, UK and Mihaela Grigore at Grigore T. Popa University of Medicine and Pharmacy in Romania in an accompanying editorial.
"The most important issue, besides the availability of the vaccine (related to the decision makers in the health policy), is the education of the population to accept the vaccination because a high rate of immunisation is a key element of success."