The Human Cost of COVID-19: Gracia
In this third story in the World Health Organization series exploring the human cost of the COVID-19 pandemic, Gracia, a junior high school student in West Papua, learns life skills for the future.
16 November 2020
2 min read
by WHO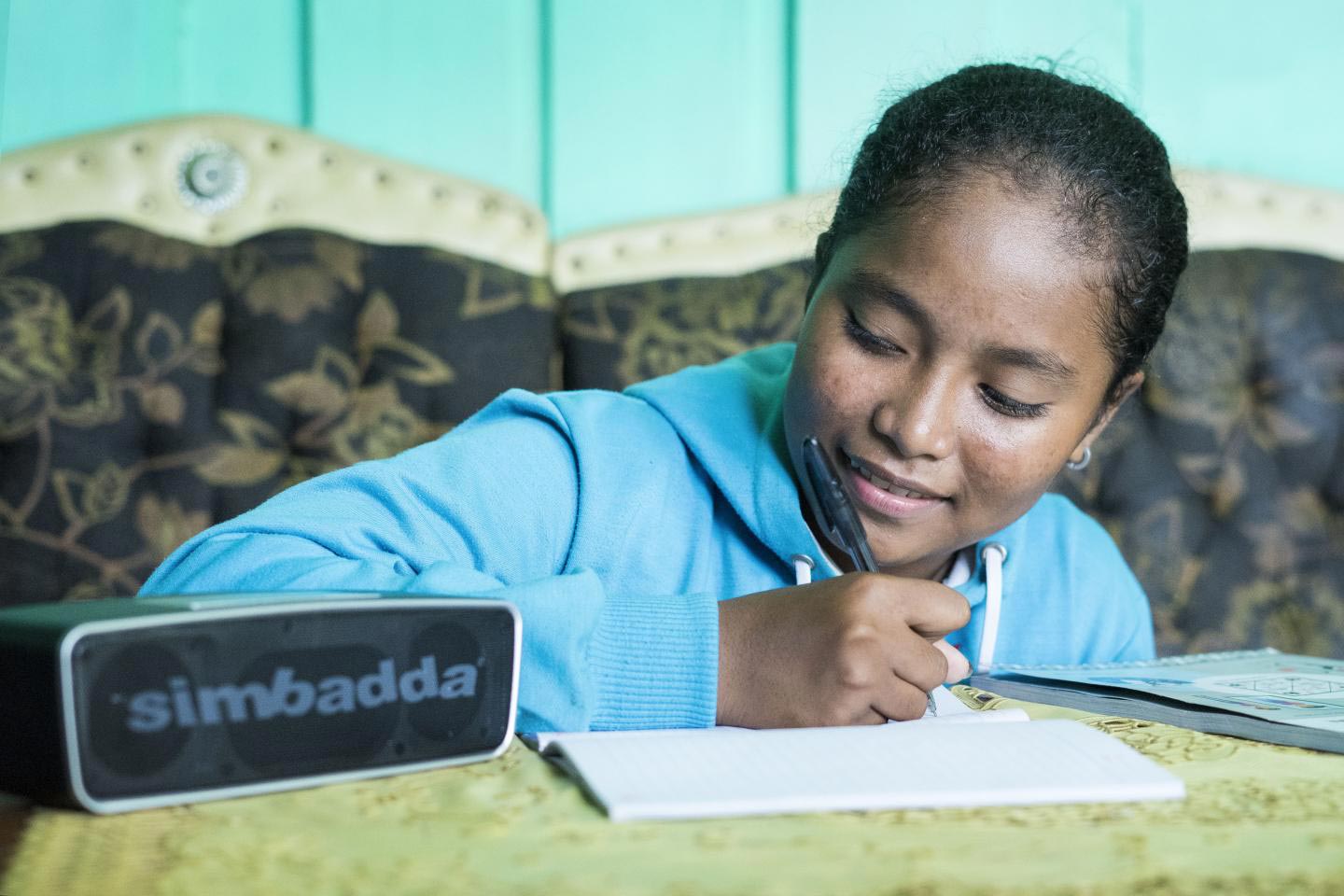 The radio lessons help me a lot because I can hear my teachers explaining the lessons. We can then discuss this further through our group on WhatsApp.
COVID-19 is taking mental toll on all of us. Teachers and students are being especially affected.
Every morning, 13-year-old Gracia sits down on the floor of her living room next to her small portable speaker and eagerly tunes into her teacher's lessons on the radio. Although she is not able to return to school yet, she enjoys hearing her teacher's voice and taking part in interactive activities with her classmates.
Millions of children remain out of schools, millions are not learning. Equal access to tests, treatments and vaccines around the world is essential to help a generation of students get back to the classroom.
Learn more about Gracia's story on UNICEF's website.
---

PARTNER CONTENT
The World Health Organization is featuring human stories that show how the COVID-19 pandemic is unravelling lives and livelihoods all around the world.