More deliveries equals more demand for vaccines in South Sudan
With COVAX stepping up deliveries of COVID-19 vaccines in South Sudan, there is a steady increase in demand for the jab.
29 September 2021
4 min read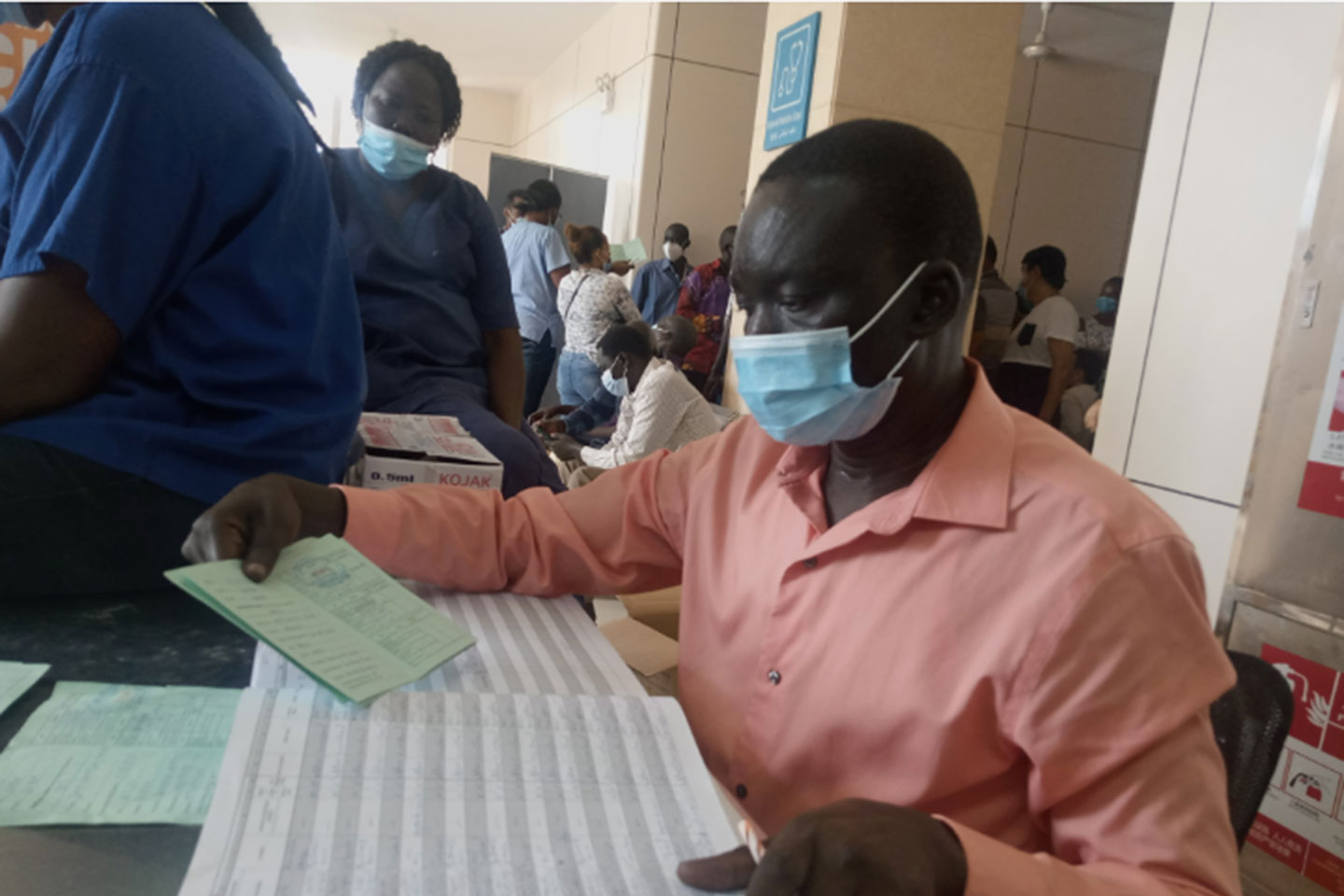 With South Sudan receiving new doses of COVID-19 vaccines through the COVAX initiative, there has been an increase in the number of people turning up at the vaccination centres for the jab.
This is according to John Rumunu, South Sudan's acting Incident Manager: "Our dashboard indicates that 69,110 people have received their first AstraZeneca dose while 26,872 are fully vaccinated [as of mid-September]."
"In just two weeks, now we are left with around 24,000 AstraZeneca doses out of 60,000 doses received. It is quite good uptake compared to where we started," Rumunu adds.
"When I heard over the radio that there were new batches of the vaccine, I immediately came through. The vaccine is important in my life. It protects me and others"
With a population of about 12 million people, Rumunu says the high demand should enable South Sudan to meet its target of vaccinating 10% of the population, as the country hopes to get more vaccines.
Dr Sacha Bootsma, WHO's COVID-19 Incident Manager, says she was afraid that people would not go for their second dose of the vaccine because of the delays in the arrival of the AstraZeneca vaccines, but this hasn't been the case. she says she is impressed with the turn out.
"We are doing all we can to encourage people to get vaccinated. For example, UNICEF is working with schools to ensure that teachers are properly vaccinated. We also have social mobilisers who go into the communities to build awareness and educate people on vaccines," says Bootsma.
Bootsma adds that they also have to take the nature of the different vaccines into consideration. Having recently received a batch of Johnson & Johnson vaccines, she says, "We want to make sure that all the guidelines and training materials are properly updated in line with this vaccine before sending out the social mobilisers. Johnson & Johnson is a one-shot vaccine as compared to the two-dose AstraZeneca. We need to go through the process of training healthcare workers in things like the specific way to store this vaccine, disposal of empty vials, etc."
Vaccines are transported from Juba to various states using the United Nations Humanitarian Air Service (UNHAS) and then picked up by partners who send them by car or by boat to the counties.
Have you read?
"In total, there are 99 facilities that are helping to get these vaccines into people's arms. Twenty-three are in Juba, with the rest in the counties," adds Bootsma.
Vaccination centres like Juba Teaching Hospital vaccinate people from 8am to 4pm.
"We have gone from 384 registrations in a day to 584 in a short period. Every day there is an increase," says Albino Bulli, who is involved in the registration of people for vaccination at the hospital.
"In the beginning, people felt the vaccine was not good but as they got to understand that it is protective and saw that those who had previously received it were healthy, more starting turning up."
Betty Letti, one of the first people to get her second dose when the second rollout started, says: "initially I was hesitant to get the vaccine because of the various conspiracy theories about the vaccine, but I was encouraged by my colleagues in the office."
That was for the first dose. For the second jab, she rushed to get it.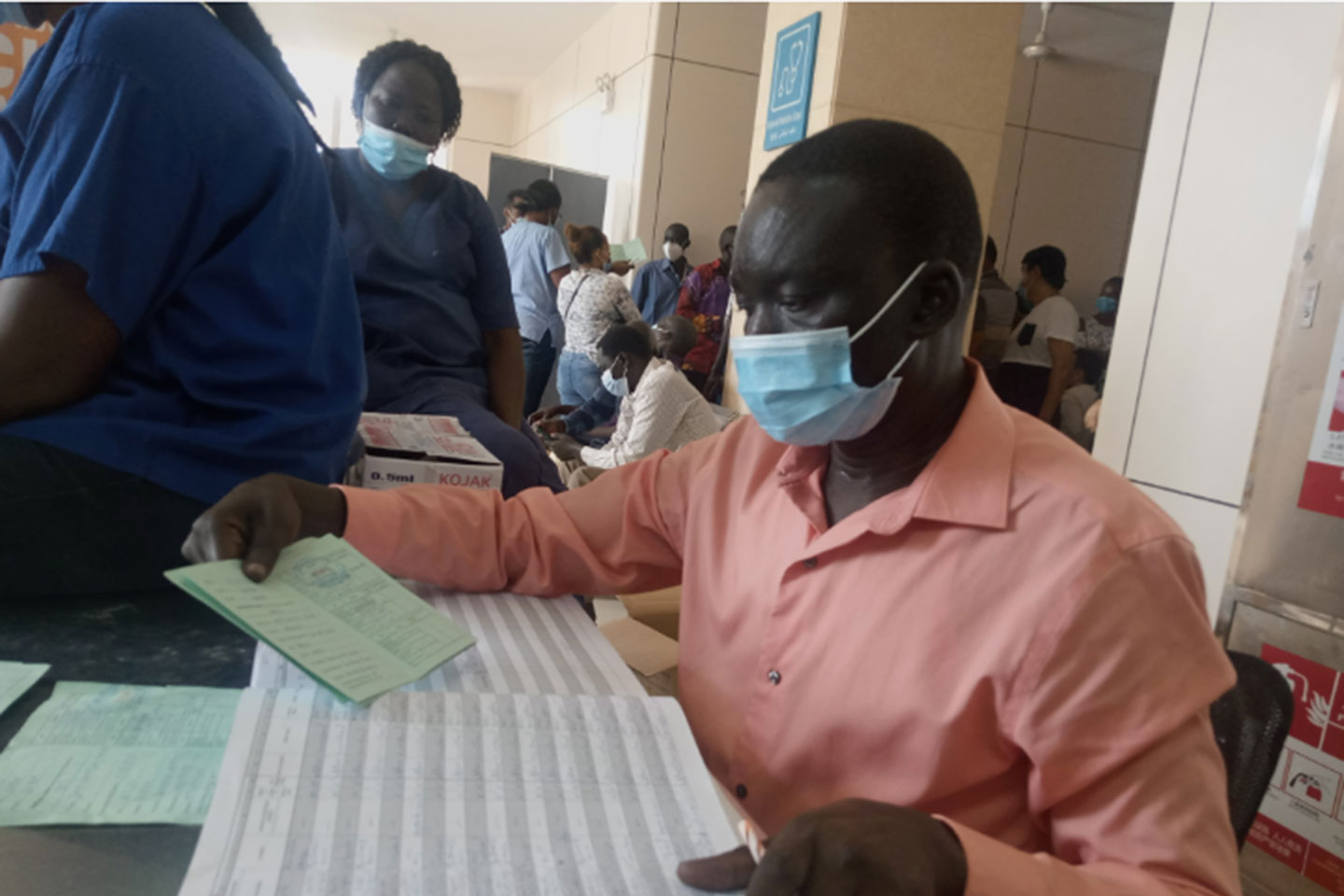 "I didn't want [the campaign] to finish before I got the second dose. I travel a lot for work and different countries have different vaccine requirements. I didn't want to end up in a situation where I need to go a country where you need to be fully vaccinated," she explains. 
Taban Awad also went to receive his second dose of the vaccine on the first day the vaccines were available at the vaccination centres. While he may have missed getting his second dose on that visit, he made sure he went back.
"I was supposed to get my second dose on 14 August. When I came, I found that doses were finished. When I heard over the radio that there were new batches of the vaccine, I immediately came through. The vaccine is important in my life. It protects me and others," Awad says.
Thanks to the hard work of the Ministry of Health, working in collaboration with several Civil Society Organisations and other key partners such as Health Pool Fund 3, South Sudan is on a good path towards successfully and efficiently rolling out its vaccine doses, protecting its population.
Follow Winnie Cirono on Twitter at @winniecirino