"None of her granddaughters will have to experience this": Cervical cancer in Nigeria
Nigeria is about to roll out the HPV vaccine to millions of girls. Nobody knows better what that will spare them than the patients and survivors for whom the vaccine came too late.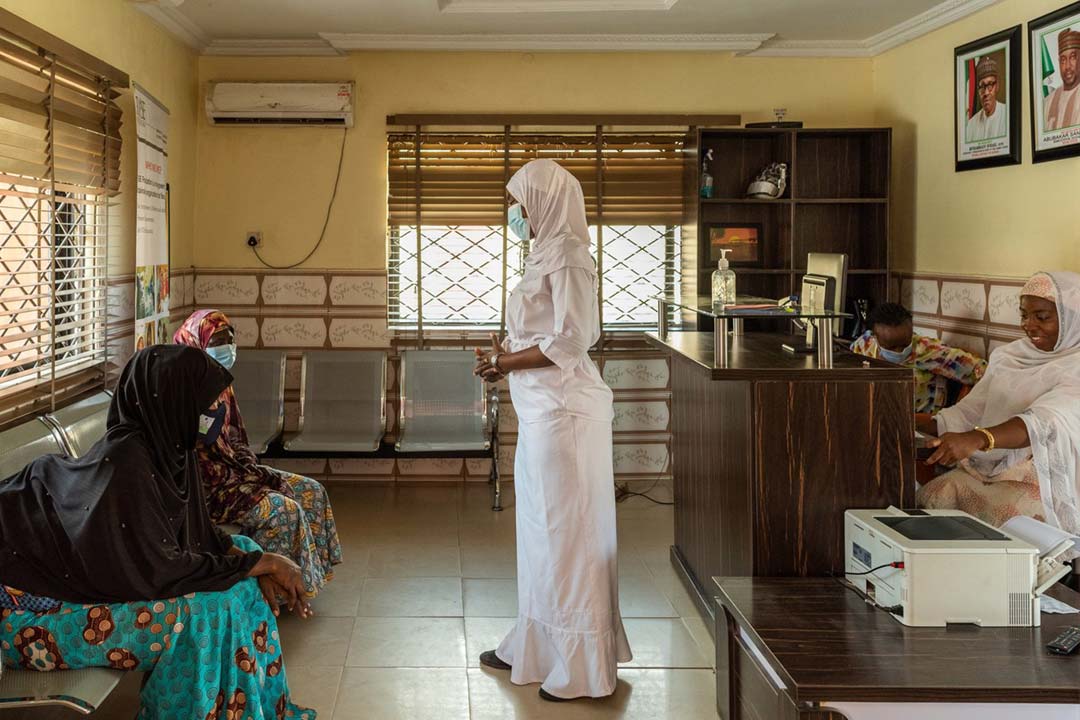 Just over a year ago, in November 2022, Aisha Rimi* was told that she was ill with cervical cancer.
Rimi, a 57-year-old businesswoman, mother of four and grandmother of three, popular for her amiable and bubbly disposition, found her diagnosis a reality too hard to accept.
"The worst part for us, her loved ones, was watching her in that pain and not being able to help. It is heartbreaking."

– Raidah Hamza, daughter of a cervical cancer patient
In the weeks that followed, she lived in denial, hoping that the disease would vanish the same way it arrived. Instead, the cancer grew and spread. She began to suffer excruciating pain and the thought of death transfixed her. The end had come, she feared.
"The pain was indescribable," recalled Rimi's 36-year-old daughter, Raidah Hamza, who has been caring for her.
"As the cancer tumour grew bigger and compressed her bladder," she continued, visibly upset, "the situation moved from denial to agony, and later sadness to hopelessness. We lost hope at some point.
"In my head, I was already preparing to bury my mother. Whenever I see her in pain, I ask God to take her instead of allowing the suffering she is passing through.
"Each time she needed to use the toilet, she would groan with pain and roll on the floor, crying like a baby. The worst part for us, her loved ones, was watching her in that pain and not being able to help. It is heartbreaking," said Hamza.
The cost of cancer
Rimi's cancer has depleted the family's financial resources as well as its energy levels. Chemotherapy, radiotherapy, drugs, tests, scans, MRIs, blood transfusions, and more: for care and diagnostics, for a chance at survival,  the family has spent more than US$ 10,000 so far. Unfortunately, the disease is continuing its onslaught on Rimi's body.
Her ordeal is not a rare one, sadly. According to 2020 figures from the Global Cancer Observatory, more than 12,000 cervical cancer cases are discovered in Nigeria each year. According to the World Health Organization, cervical cancer kills some 22 women in Nigeria daily, making it the second deadliest cancer threatening Nigerian women.
"The stigma is real and painful in our society."

– Franca Eze, cervical cancer survivor and nursing assistant
And yet, it's vaccine-preventable. Nearly all cases of cervical cancer worldwide are caused by infection with the human papillomavirus (HPV), an extremely common virus transmitted mostly through sex.
Infection with HPV can be headed off by a simple one-dose jab – a revolutionary vaccine which Nigeria will introduce into its routine immunisation system later this month, making it available, free of charge, to girls aged between 9 and 14. By the end of 2026, Nigeria aims to have immunised no fewer than 18.6 million girls against HPV, and protecting them from cancer.
Surviving, but not unscathed
Few people understand better what the vaccine will spare those girls than cervical cancer survivors and their doctors.
Even for the women fortunate enough to recover with treatment – a minority among the diagnosed, for now – cervical cancer casts a lasting pall. "The stigma is real and painful in our society," said Franca Eze, a 43-year-old cervical cancer survivor and nursing assistant.
"I remember educating some women at a busy market in Lagos about the similarities between 'toilet infection' [a local term for vaginitis, which causes rash, swelling and dryness of the vagina or vulva, discomfort during urination, pain during sex, and also smelly discharge from the vagina] and cervical cancer, and then one of them, while trying to gain my attention, referred to me as 'Madam Toilet Infection'. She called me the name to spite me.
"But rather than displaying anger, I adopted the name and began introducing myself with it wherever I engaged in conversations around cervical cancer."
She was comparing vaginitis and cervical cancer to help women avoid her own costly confusion. "I never saw the cancer coming," she recalled. "I thought it was just a toilet infection. I did not know it was something more serious."
But as the symptoms advanced, it grew clear that this was a graver condition. "I experienced unexplainable weight loss, abnormal bleeding, smelly discharge, a sore throat, and a loss of appetite as a result of the disease."
The psychological impacts of weathering the treatment course were at least as hard to bear, Eze explained. "Every night when everyone is sleeping, I will stay awake, crying and asking God for mercy. It was a tough period for me and those around me," she said.
That's not uncommon. "The treatment of cervical cancer can be a challenging and emotionally difficult experience for patients, their families, and health workers," says Oliver Ezechi, Director of Research, Nigerian Institute of Medical Research, Lagos, and professor of Maternal, Reproductive and Child Health at Lead City University, Ibadan, Nigeria.
"Patients experience a sense of shock and are overwhelmed upon hearing the diagnosis. Health workers managing the patients experience emotional strain as they witness the suffering and challenges faced by their patients.
"With Gavi's support, the Nigerian Government, through the National Primary Healthcare Development Agency, is able to provide the vaccine free to all the eligible girls, thereby eliminating the challenge of the unaffordability of the vaccine."

– Dr Ishak Lawal, founder of the End Cervical Cancer Nigeria Initiative
"Treatment modalities such as surgery, radiation therapy, and chemotherapy cause physical discomfort and side effects. Patients experience pain, fatigue, nausea, vomiting, hair loss, changes in appetite, weight loss, bowel or bladder problems, and sexual dysfunction.
"These side effects can significantly impact the patient's quality of life and contribute to distress and horror.
"For women of reproductive age or those desiring to have children, the loss of fertility can be deeply distressing, affecting their sense of identity and plans," he said.
The fight to spare a generation
Survivor Franca Eze has been working to raise awareness of the HPV vaccine and encouraging women to go for early via her non-profit, called the 'My Body, My Asset' Cancer Foundation. She has linked up with other, similar groups across Nigeria to help push back the preventable killer illness.
But until this month, campaigners like her have been hamstrung by constrained access. Hitherto, Nigerians have only been able to access the HPV vaccine via private clinics, where one dose of the vaccine goes for US$ 65. Patients receiving three doses – until recently a commonly recommended regimen – have consequently paid $195 – five times the national minimum wage for workers in Nigeria.
Access to the vaccine is about to be radically democratised, with a single dose now considered protective for girls. "Cervical cancer, though a killer, is very preventable," said Dr George Ikaraoha, Cervical Cancer Prevention Programme advisor for Reaching Impact, Saturation, and Epidemic Control (RISE), a global project funded by USAID.  Making the HPV vaccine accessible to all females who need it "will go a long way" in helping to curb needless deaths among women in Nigeria, he added.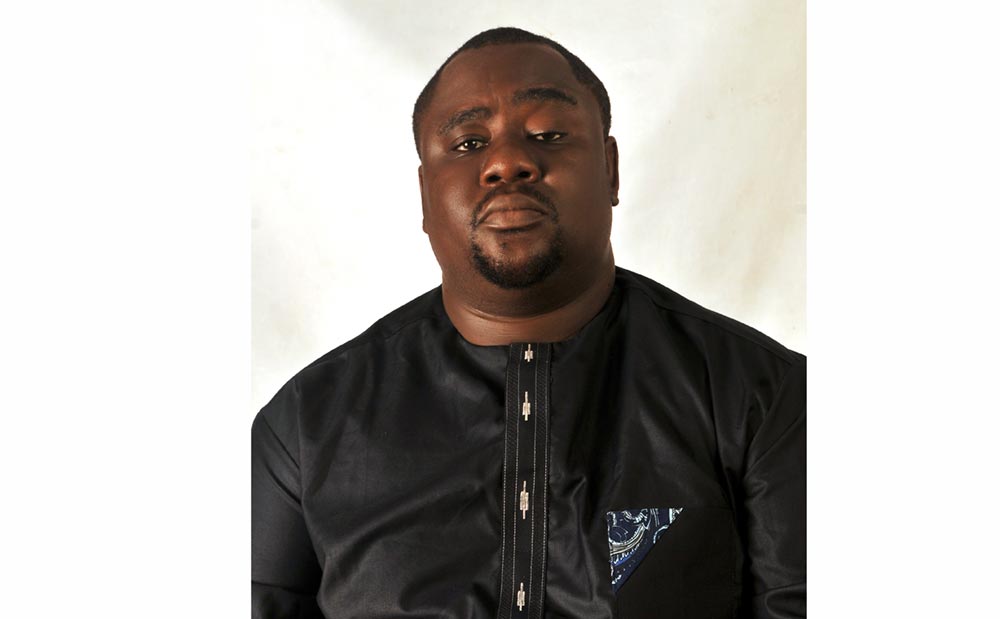 The phased national roll-out will kick off on 24 October. The founder of the End Cervical Cancer Nigeria Initiative, Dr Ishak Lawal, said "with Gavi's support, the Nigerian Government, through the National Primary Healthcare Development Agency, is able to provide the vaccine free to all the eligible girls, thereby eliminating the challenge of the unaffordability of the vaccine." That's bound to bring about a significant change in cervical cancer rates in the growing generation.
However, Dr Lawal stressed that early screening remains a critical tool. "Diagnosis of cervical cancer doesn't have to come with pain and anguish if detected early and resources are available for timely treatment."
Many patients and survivors of cervical cancer such as Rimi, are taking solace in the fact that their daughters and granddaughters will be protected.
"My mother often feels sad. She wished that she had heard of the HPV vaccine before now," Hamza said. "She believes her life could have taken a different turn if she had been vaccinated.
"But even in her current state of agony, she is comforted that her younger daughters and granddaughters will not have to experience the type of suffering cervical cancer inflicted on her.
"As a young woman and mother, the planned roll-out of the vaccine is a huge relief for me," she added.
*name changed to protect her privacy