The peril of ignoring childhood pneumonia in the age of COVID-19
The COVID-19 pandemic now threatens global progress on preventing and treating childhood pneumonia, potentially reversing decades of health gains for the world's most vulnerable children.
1 December 2020
3 min read
Despite decades of incredible progress in reducing childhood mortality, pneumonia remains a leading cause of death for young children, claiming the lives of over 800,000 children under five in 2017. Many of these pneumonia deaths are preventable with routine immunisations, yet these critical interventions continue to remain out of reach to many of the children and families who need them most. Children living in countries that already bear a disproportionate burden of pneumonia must now also contend with potentially catastrophic impacts of the COVID-19 pandemic. Without access to essential prevention and treatment services, the world's most vulnerable children may fall even further behind.
On average, a child under five dies of pneumonia every 39 seconds somewhere in the world. Initial data from a variety of sources is already showing that the COVID-19 pandemic has led to alarming disruptions to routine health services, especially immunisation. As of May 2020, three-quarters of the 82 countries that responded to a global pulse survey reported pandemic-related disruptions to immunisation programmes.
Experts Urge Action to Protect Routine Immunisation Systems
While the world focusses on COVID-19, we cannot afford to turn our backs on the world's deadliest diseases, like pneumonia. The International Vaccine Access Center (IVAC) at the Johns Hopkins Bloomberg School of Public Health convened an expert panel to address the ongoing challenges in maintaining progress against pneumonia.
"The pandemic has impacted routine immunisation a lot and we have seen quite widespread disruption of services," warned Anuradha Gupta, Deputy Chief Executive Officer of Gavi, the Vaccine Alliance. "When outreach services are not up and running, the most marginalised populations could be affected."
Immunisation Protects the Poorest
Vaccine-preventable illnesses have been shown to exacerbate inequalities: the economic burden of healthcare weighs more heavily on caregivers from poorer households. They are more likely to have to take loans and borrow money to cope with the cost of care, potentially taking on debt, whereas richer households can rely more easily on their savings and resources.  
"We're seeing that nearly 70% of households in the bottom 20% are going into poverty from a case of pneumonia; it takes more than 40% of their consumption [everything they buy in an average month] excluding food. It's a very large amount," said Dr Bryan N. Patenaude, an assistant professor of health economics at the Johns Hopkins Bloomberg School of Public Health's Department of International Health. "COVID is complicating the picture because people are having additional costs associated with dealing with COVID, for those who get COVID, but also vaccines aren't being delivered."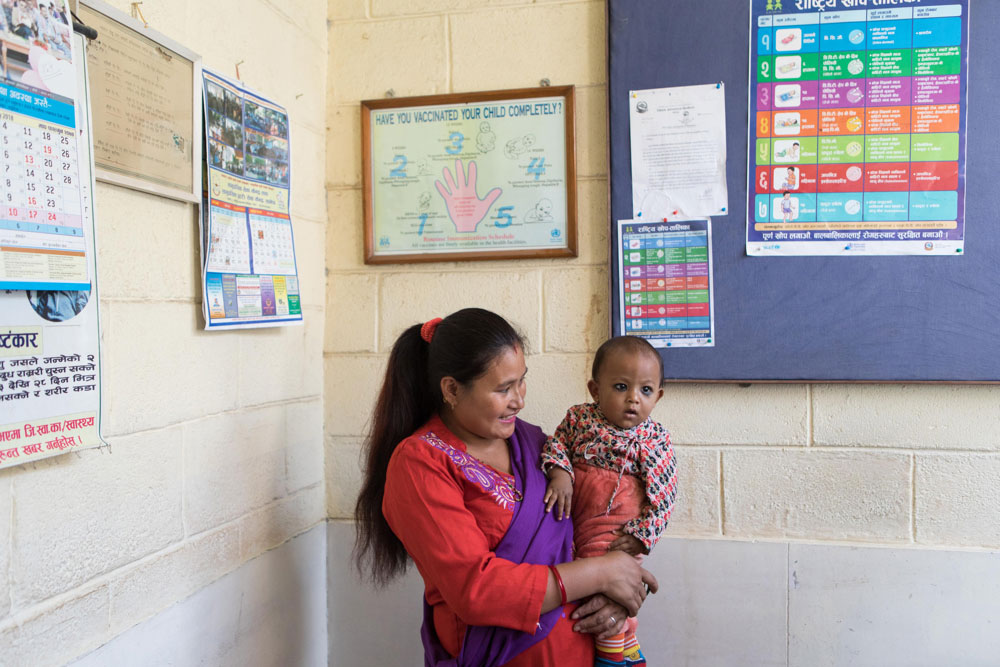 "Because we're not vaccinating, those cases aren't prevented, so now there's a chance for even more people than we would have anticipated to be getting childhood pneumonia and suffering these expenses – which we know from our evidence will have a disproportionate burden on the poor," said Dr Patenaude.
In her closing comments, Gupta reinforced the importance of continuing to deliver vaccines, especially to vulnerable communities, during the pandemic. "The pandemic has hit the poorest the most and inequities have deepened," she said. "We must prioritise prevention and equity in prevention."
More from International Vaccine Access Center