Q&A: Tales from the COVID frontline – coping with the pandemic on a psychiatric ward
Irene Baker* is a care assistant at a psychiatric hospital in England. She describes the challenges of caring for mentally ill patients during the second wave of the COVID-19 pandemic.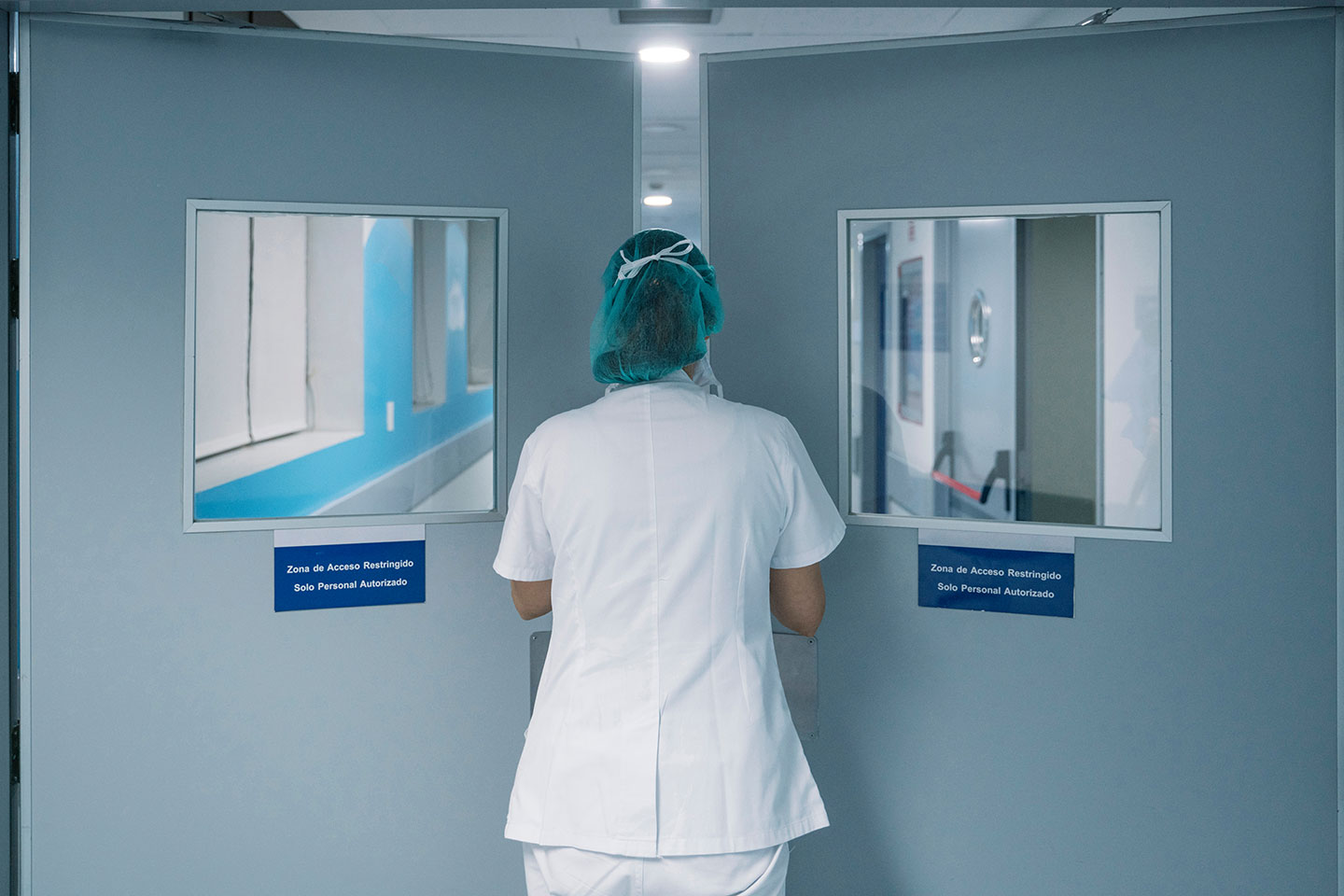 What does your job involve?
We care for people with psychosis, or any kind of mental illness. Some of them have been sectioned under the Mental Health Act, some are there voluntarily. We support people one-to-one, who are at high risk of suicide, people with mania and learning difficulties. Also, we support with personal care, if they are very unwell; bringing food if they can't get out of bed, emotional support, as well as watching them to make sure they remain safe.
How has the second wave of the pandemic differed from the first?
During the first wave we were quite lucky because we didn't have many COVID-19 cases. There were some obstacles, like how to safely do the staff handover at the beginning of each shift and managing isolation periods when patients were transferred from another ward, and waiting for test results. But since Christmas everyone has the virus everywhere; 75% of the staff in all the wards had COVID and I think six have been to hospital, most of them in intensive care. Some are still there.
Even before we had large numbers of infections in the hospitals it was mad, because we had so many people who were mentally unwell after the first wave. Especially in the elderly sector, there were a lot of people who were suicidal who had never been in the system before. Suddenly you had these elderly people slashing their wrists, and they didn't even remember it because they had got so unwell and so depressed. The hospital was so full that we had patients on the acute ward who should have been in a higher security ward. It was really hard to cope with so many people needing one-to-one care and not enough staff, because everybody either had to isolate or was off sick.
What are the challenges of working during the pandemic?
Once the virus gets onto a ward, everybody panics. Nobody wants to work there, so the agency staff end up doing it, but without having any security - if we become ill, we don't get sick pay.
We have PPE, but there are times where we have to physically restrain people, and the masks and visors are not helpful at all - you can hurt your face with the visor.
I only worked in the ward where they're keeping the COVID-patients for two weeks, but during the first shift we lost a patient, and then a couple more died during that week who had been transferred to the general hospital. It's emotional, because you spend hours with someone doing one-to-one care and get to know them, then they pass away. It's difficult to cope, and you're just so tired. But what we have been going through is absolutely nothing compared to what general hospitals on COVID wards are going through.
Have you been offered a COVID-19 vaccine yet?
I'd had my first dose of the Pfizer vaccine, and I'm booked in to have the second dose ten weeks later. I know it is not 100% effective, but it is a relief, because if I get COVID-19, I can't work for at least two weeks, if I'm lucky. And I don't get sick pay.
I used to be a little bit unsure about vaccines, because you hear people saying stuff, or you read stuff, and you don't know what's true and what's not. But slowly I realised that it's just nonsense. I am lucky to have good friends working with vaccines and I can always ask if I have any doubts. Not everyone is so lucky. Also, I did some training with my job, and when you see the numbers of lives that have been saved by vaccinations, it's billions, basically.
You would think the pandemic would make people understand how important this is, but I'm surprised how many people working in the care system or in hospitals still have a sort of disbelief about the seriousness of the disease. Earlier today I heard someone saying that coronavirus is just a flu, because the symptoms are the same.
The situation with COVID-19 shows us what life would be like without vaccines. In fact, it would be a lot worse, because there are some much nastier diseases that we have almost eradicated through vaccination.
*Irene's name has been changed to protect her identity.