Vaccine rollout steps up a gear in Sierra Leone
Just 5.5% of Sierra Leoneans have had their first COVID-19 vaccination. With a target to reach at least 80% by December the campaign, with support from COVAX, is ramping up.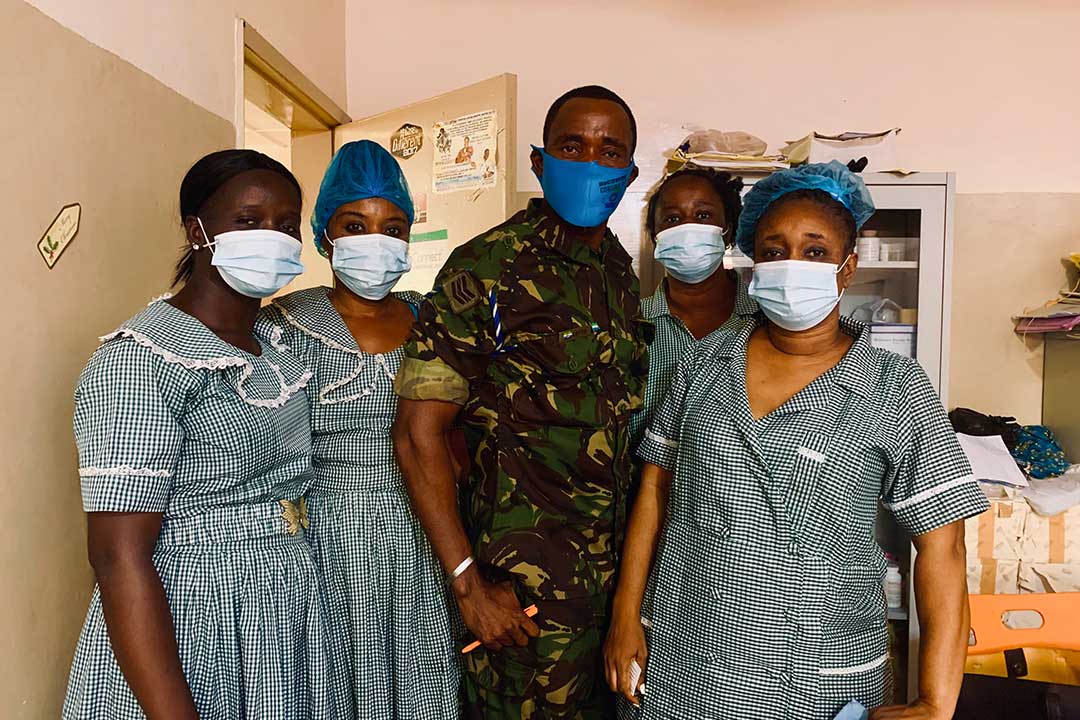 Dr Tom Sesay is passionate about vaccines. Speaking from his office in downtown Freetown, Sierra Leone's capital, he lays out his vision for the world: "I foresee a world where, in the long term, there will be more vaccinations than treatments, as more and more vaccines are developed for medical conditions from which we will be able to protect the population. This will make the world a better place and make people live longer."
"Collaborative leadership is key to responding to a pandemic. This is the approach we took to tackle Ebola and it is the same response we have taken in the fight against COVID-19."
Dr Sesay has first-hand experience of the impact vaccines can have – he heads up Sierra Leone's Expanded Programme on Immunisation (EPI). First established in the 1960s, initially as a children's programme for vaccination, or "Marklates" as they are commonly referred to in Sierra Leone, to fight diseases like polio and measles, it has now evolved and expanded to support the healthcare system by providing immunisation for both children and adults across the nation.
The EPI has been intricately involved in Sierra Leone's response to COVID-19 and the vaccine rollout plan nationwide.
"Collaborative leadership is key to responding to a pandemic," says Dr Sesay. "This is the approach we took to tackle Ebola and it is the same response we have taken in the fight against COVID-19."
Have you read?
He explains that, from March 2021 when the first vaccines arrived in Sierra Leone, the government has rolled out COVID-19 vaccines in all 16 districts across the country. Community mobilisers and leaders are actively sensitising the general public in hard-to-reach communities about COVID-19 and encouraging them to take the vaccine at a registered clinic or hospital. Concessions for persons living with disabilities and senior citizens make it possible for them to request having the vaccine administered at home.
District Health Management Teams (DHMT) have targeted market areas where women frequently sell their goods, to encourage more women to take the vaccine: as things stand, more men are taking the vaccine in Sierra Leone than women. 
Commercial drivers of Kekes (motorised tricycles) and Okadas (motorcycles) have also been included in the national strategic plan to get vaccinated and encourage their patrons to do the same. The vaccine team is also going into schools and universities to encourage students, educators and administrators to get vaccinated. 
"Currently, over 420,000 people have received at least one dose. That is about 10% of our target population for people 18 years and above. This represents 5.5% of the total population. About 200,000 people have been fully vaccinated with either a single dose or a two-dose vaccine. Though we are lagging behind, this is an area we are actively working to improve," Dr Sesay says.
Overall, there is growing optimism that Sierra Leoneans are embracing the vaccines. Cynthia Wallis, a nurse at the 34 Military Hospital in Freetown's west end, says, "We receive over 200 persons weekly. Our outreach team sensitises the general public daily about the vaccines we offer, primarily sourced through the COVAX initiative."
The team at the 34 Military Hospital, which supports the administration of the vaccine and data collection, also reiterates the good reception they have received from vaccine takers.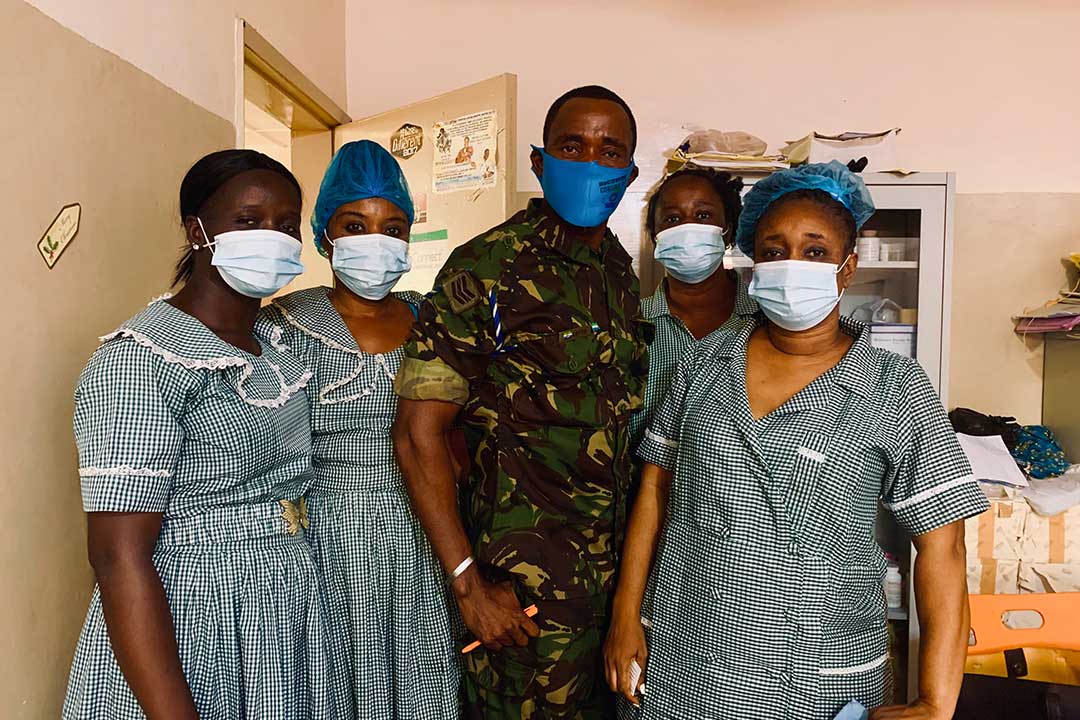 As Sierra Leone endeavours to administer the first dose of vaccinations to between 80% and 90% of their targeted population by the end of December 2021, Sierra Leoneans are working together to support the efforts of the government and protecting each other by practising social distancing, washing their hands at designated wash stations and wearing masks when out in public.
Follow Mina Bilkis on Twitter: @minabilkis