What happens when COVID-19 collides with HIV infection?
Mounting evidence suggests people living with HIV may be at greater risk of dying from COVID-19. The good news is that COVID-19 vaccines appear to be safe and effective in people with HIV.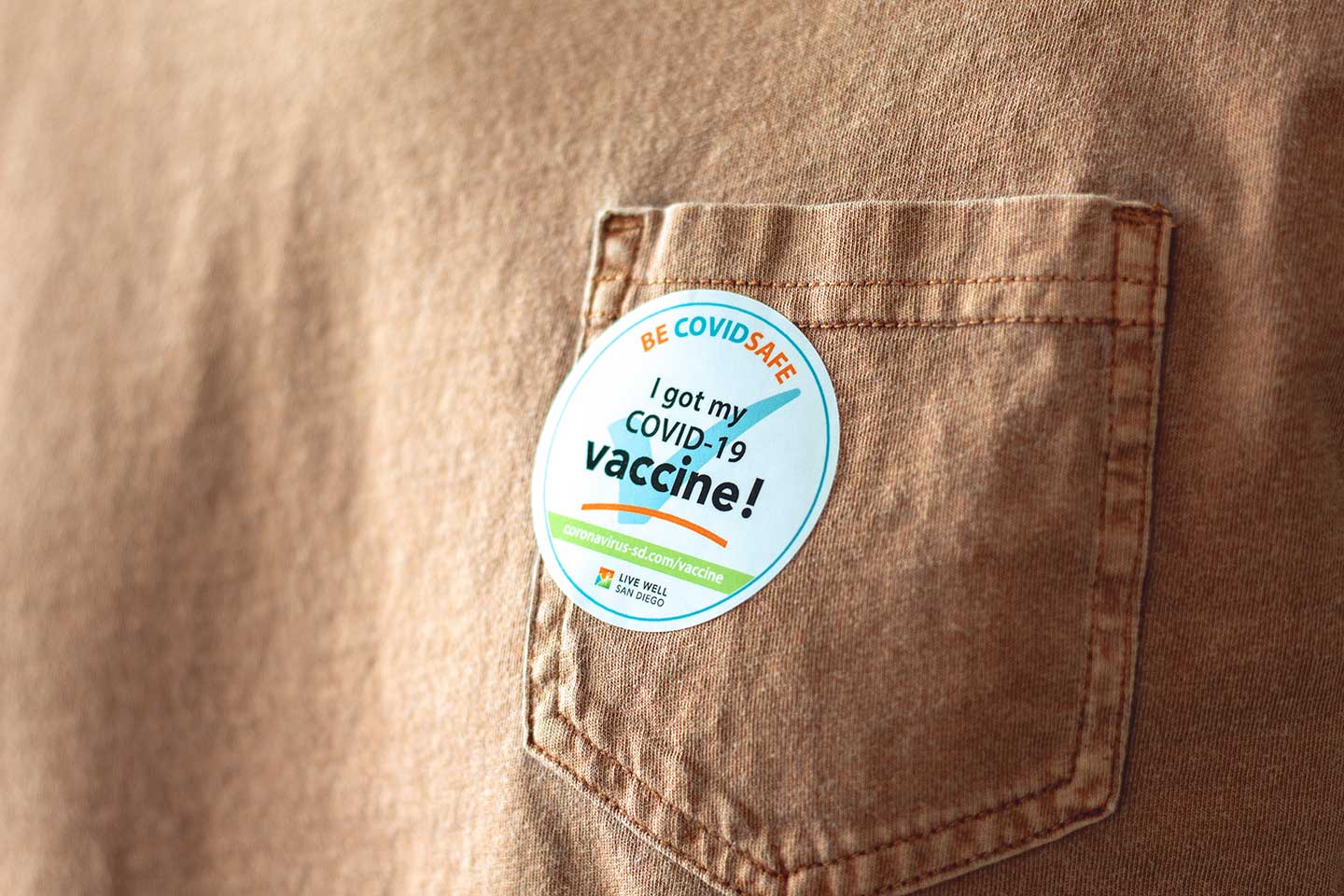 Since the start of the pandemic, concerns have been raised about the impact of COVID-19 on people living with HIV, given their weakened immune systems. Although it initially seemed that they were at no greater risk of COVID-related complications, several major studies have recently suggested that people with HIV may have a higher risk of dying from COVID-19 if they become infected – particularly if they are not receiving treatment for HIV, or are struggling to control their infection despite taking antiretroviral drugs. There are also worries that the coronavirus may have more opportunity to mutate in people whose immune systems have been weakened as a result of HIV. The immune systems of people with HIV are not always able to respond well to vaccines but the good news is that COVID-19 vaccines appear to be effective in people with HIV and do not interfere with antiretroviral drugs.
"If persistent [COVID-19] infection does occur more frequently in the context of HIV, it may provide justification for prioritising people living with HIV for COVID-19 vaccination"
COVID-19 complications
Worldwide, an estimated 38 million people are living with HIV. Two thirds of them are in sub-Saharan Africa, where cases of COVID-19 are rising rapidly and people have less access to antiretroviral therapy (ART) – the mainstay of treatment for HIV – than in many other parts of the world. The pandemic has further disrupted access to HIV prevention and treatment in many countries, with UNAIDS predicting that it could cause up to 293,000 new HIV infections and 148,000 additional AIDS-related deaths worldwide by 2022.
Left untreated, HIV gradually damages the immune system, increasing the risk and severity of infections, including respiratory viruses such as influenza. Whether people living with HIV would also be more vulnerable to COVID-19 was unclear, however two recent studies from the UK and South Africa suggest they may be at greater risk of severe illness and death.
The first, a study of more than 17 million UK adults, including 27,480 with HIV, suggested that such individuals were around 2.6 times more likely to die from COVID-19, compared to people without HIV, even after controlling for factors such as ethnicity, smoking, obesity and social deprivation.
The second study examined a population of more than three million individuals living in the Western Cape province of South Africa, 16% of whom are living with HIV. It found people with HIV had just over twice the risk of dying compared to HIV negative individuals.
Persistent infections
Some immunologists are also concerned about the potential for SARS-CoV-2 to acquire multiple genetic changes that could alter its behaviour during prolonged infections in people with weakened immune systems, such as those with HIV. South African researchers led by Tulio de Olivieira at the University of KwaZulu-Natal in Durban, recently reported on a case in which the virus developed more than 30 such genetic changes – including several mutations which are also found in the Alpha, Beta and Gamma variants first identified in Kent, South Africa and Brazil respectively – while incubating in a 38-year-old woman for more than seven months.
The woman, from the KwaZulu province of South Africa, had failed antiretroviral treatment and reached an advanced stage of HIV disease when she became infected with SARS-CoV-2. Usually, people clear the SARS-CoV-2 virus from their bodies within a week or two of becoming infected, but in this case, the woman's weakened immune system enabled it to persist.
"These findings highlight the importance of maintaining essential health services in high HIV prevalence settings," wrote the researchers, adding that that disruptions to HIV programmes could result in many more HIV patients progressing to the more advanced stages of the disease.
Vaccination success
Fortunately, preliminary results from COVID-19 vaccine trials suggest that those vaccines that have been authorised by the World Health Organization do help to protect people with HIV against severe COVID-19 disease and appear to be safe – although more work is needed to design optimal dosing strategies, particularly for those with advanced HIV. "If persistent [COVID-19] infection does occur more frequently in the context of HIV, it may provide justification for prioritising people living with HIV for COVID-19 vaccination," Olivieira and his colleagues wrote.