Apostolic Churches warm up to COVID-19 vaccines in Zimbabwe
Attitudes towards vaccines are changing as Zimbabwe's Apostolic Church members come to terms with COVID-19.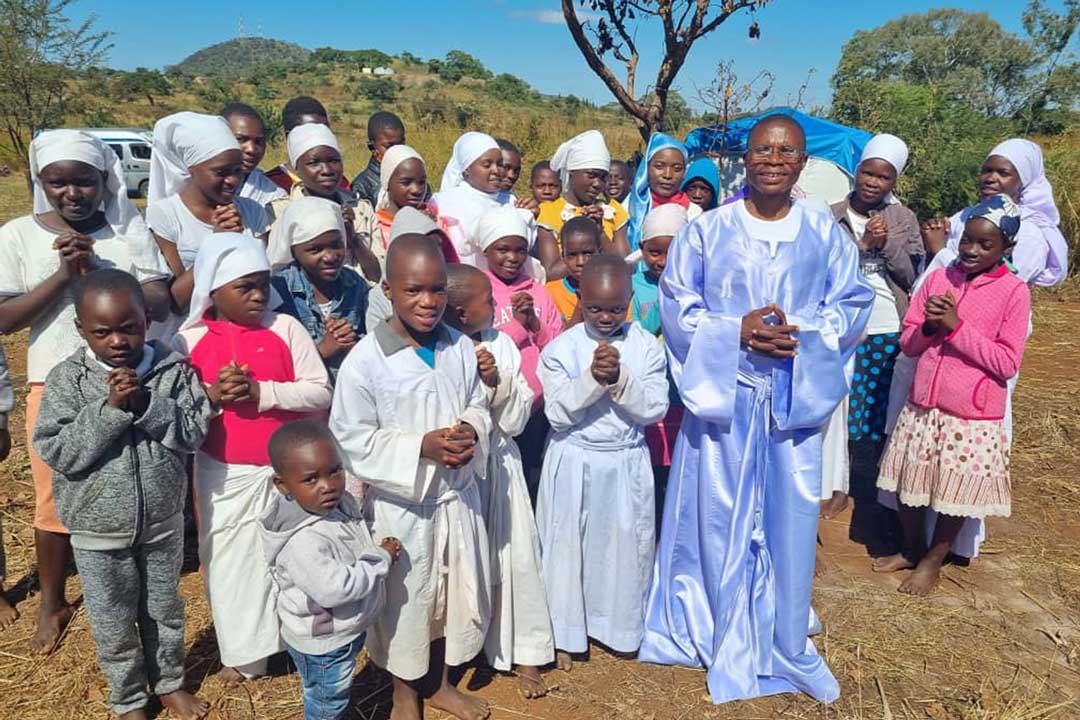 Apostolic churches in Zimbabwe have, for years, been under scrutiny for snubbing modern medicine, including vaccination programmes run by the government. There is a view in some quarters that a measles outbreak in 2009/2010 could be linked to both immunisation rejection and super-spreader church gatherings.
The Apostolic churches, distinctive with their white garments, shaved heads and open-air church gatherings, were founded in Zimbabwe in the 1950s. The sects and its offshoots were estimated to have about 3.5 million followers in 2014 – roughly a quarter of Zimbabwe's total population.
As the COVID-19 pandemic ravages the world, some members of the apostolic sects are now warming up to the country's coronavirus vaccination programme.
 

I have already taken my two shots of the COVID-19 vaccines and I'm encouraging my followers to take the vaccines too. I'm happy that my followers are also accepting the COVID-19 vaccines. They're following my spiritual guidance

Bishop Andby Makururu, who leads Johane The Fifth of Africa International Church, an apostolic sect based in Manicaland province.
Research in 2017 showed that vaccine hesitancy among Apostolic Church members was considered a threat to the success of vaccination programmes, however Bishop Makururu says that the time for shunning vaccinations and modern medicines among members is over.
"Members of the Apostolic churches are not educated in the importance of vaccinations. I was born and bred in an Apostolic church which shunned modern medicines and it is only now that I understand the importance of vaccinations. Some of our children who were not vaccinated for different diseases are now facing serious health problems. We want to avoid that with the coronavirus," he says.
Bishop Makururu, through his Ruvheneko Rwenyenyedzi Trust (RRT), has committed to working to transform indigenous churches in Zimbabwe, particularly in relation to outdated perspectives.
"I will be meeting with other church leaders soon to discuss COVID-19 vaccinations and other health issues affecting our members. I'm also encouraging government health officials to come to our shrine to administer vaccines to my followers," he adds.
In Zimbabwe's capital Harare, Madzibaba Spenlodge Madenyaka of the Johane Masowe Yechishanu Church told the state-owned newspaper, The Herald, that life was precious and needed to be preserved through vaccination.
"That is why I came here [to a vaccination centre]. When I tell my followers to get the jab, it is important that know that I have first-hand experience. Apostolic churches are well known for not going to clinics, but we, as Johane Masowe, encourage our members to do so," says Madzibaba Spenlodge.
Beyond the Apostolic Churches, there is a consortium of civil society organisations – including Magamba, Citizens Manifesto, ZimRights, ZIMCODD and Kubatana – that have come together to form the People's Vaccine Campaign ZW. The success of the vaccination programme in the country relies on citizens trusting the process and the plan. With the Apostolic Churches on board, a significant hurdle may have just been cleared.
More from Andrew Mambondiyani