Bangladesh's success in dealing with COVID-19
A quick response, early drive for vaccines, proper campaign management and mass participation have helped Bangladesh fully vaccinate more than 70% of its population against COVID-19.
1 September 2022
5 min read
Just 10 days after the first COVID-19 patient in Bangladesh was detected on 8 March 2020, the first COVID-19 death in Bangladesh took place.
With the number of infected people in those first two months rising to triple digits, it was difficult to control the infection rate due to population density. As was happening around the world, the Bangladesh government quickly took the drastic decision to lock down towns and cities and adopted the 'home office' strategy for most government, government-funded and non-government organs.
She thanked COVAX for providing a huge number of vaccines, saying "it was life-saving for Bangladesh."
As a developing country with a significant number of people reliant on daily wages, the decision of the government to impose successive lockdowns proved damaging, resulting in economic hardship. To try to alleviate the pain, the government also introduced incentives for low-income people.
On the medical front, despite limited resources and unprepared health infrastructure, Bangladesh set up separate COVID-19 units in all local hospitals and constructed COVID-19 treatment units in open spaces or collapsed buildings.
In addition, health workers, volunteers and common people stepped up to play their part.
The response to COVID-19
When vaccines became available, Bangladesh moved early. The government signed up to the COVAX initiative and signed separate agreements with vaccine producers around the world, actively maintaining communication with the vaccine-producing countries from the beginning.
The health department started the registration process for vaccines by creating a national portal called 'SURAKKHA' and created a Vaccine Deployment Plan.
Dr Ayesha Akther, assistant director of Bangladesh's TB Hospital, which was key in the fight against COVID-19, says, "We made a deployment plan along with all the related stakeholders. It was tough for us because we didn't have cold storage facilities in the rural areas. Sometimes air-conditioned rooms were needed to store vaccines, which were limited in number."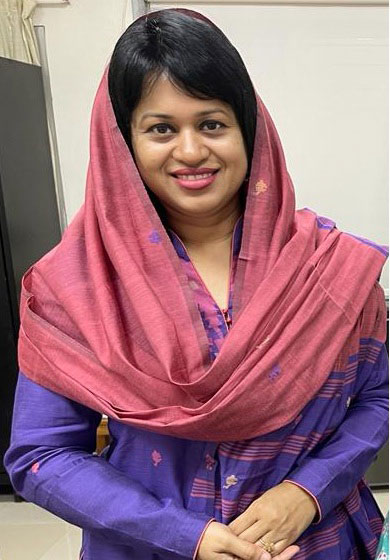 She adds, "We didn't want people to travel long for vaccination lest they lose courage. We wanted to be close to them, which was a challenge.
"At one stage we were struggling with the number of patients and didn't have enough facilities to deal with the situation. Although we were not ready for the outbreak of such a virulent virus, we managed to battle it well." 
Dr ASM Alamgir, an eminent virologist and former chief scientific officer of Bangladesh's Institute of Epidemiology, Disease Control and Research (IEDCR), says that there were three major factors that catalysed Bangladesh's vaccination drive: an early approach to source vaccines, proper campaigns and mass participation from the public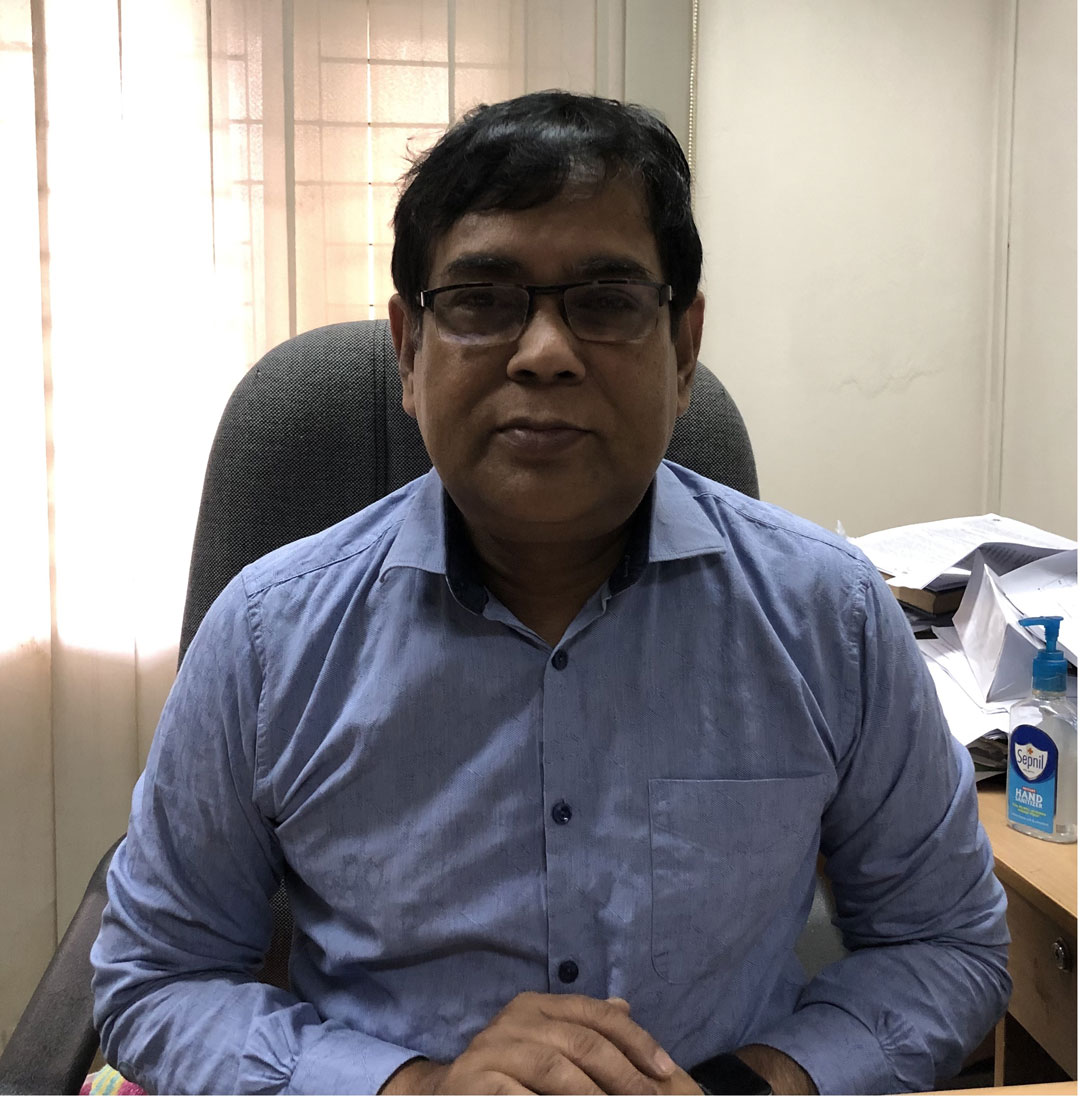 "The biggest reason for success is quick decision-making; for that, we have to thank Prime Minister Sheikh Hasina and her team. When the first patient was identified in the country, our Prime Minister took the matter seriously and directed concerned departments to take a concerted effort to prepare 'COVID-19 protocols' for the general people. She was very serious about vaccination and allocated enough funds from the start," says Dr Alamgir.
He adds that despite the high population density, the overall infection rate was comparatively lower as a result of several lockdowns.
"Each concerned part of the government was involved in the vaccination process, from the local government to the highest level, from the government to non-governmental institutions, NGOs, and international organisations. There was extensive cooperation," Dr Alamgir stresses. 
The government also kept a sharp eye on the evolution of COVID-19 variants, taking actions even before they could cause any major harm.
Dr Akther concurs, "Government has given its full capacity despite our technical limitations."
She thanked COVAX for providing a huge number of vaccines, saying "it was life-saving for Bangladesh."
Getting the people onboard
Dr Alamgir says, "Another tough job was to encourage people to be vaccinated." "It was a new virus, and there was misinformation, rumours and confusion all around. We had to work hard to convince the masses to take the vaccine."
"Most of the people are not familiar with the word 'vaccine' here in Bangladesh, but they are familiar with the Bengali term for 'vaccine', which is 'TIKA'. So, we used the word TIKA instead of vaccine and it worked!"
A large number of people did not come to get the vaccine initially due to misinformation and disinformation, but eventually health departments won with proper campaigns. They ran comprehensive advertisements in national and local level newspapers, radio, and televisions, along with social media campaigns to inform the people.
Dr Akther believes that it also helps that the people of Bangladesh have been familiar with vaccinations for a long time.
"Bangladeshis are used to vaccination, especially the six life-saving vaccines given to the children at their early ages. I think that is why it was not that tough to convince people," she observes.
"To convince people we had to use different techniques. For example, most of the people are not familiar with the word 'vaccine' here in Bangladesh, but they are familiar with the Bengali term for 'vaccine', which is 'TIKA'. So, we used the word TIKA instead of vaccine and it worked!"
She adds, "We had tremendous support from the people, including principals of the madrasas (religious schools) and key people in the mosques, and pagodas."
Dr Alamgir concludes, with a sense of pride and achievement, "The most important role was played by the masses of the country. The initiative of the government would have failed if the people did not participate in this vaccine programme. Mass participation helped us become a global success story."