Review: Cutting for Stone
Bring your tissues: Abraham Verghese's coming-of-age story explores colonialism and global health through a beautifully written tale of family, love and medicine.
25 October 2021
4 min read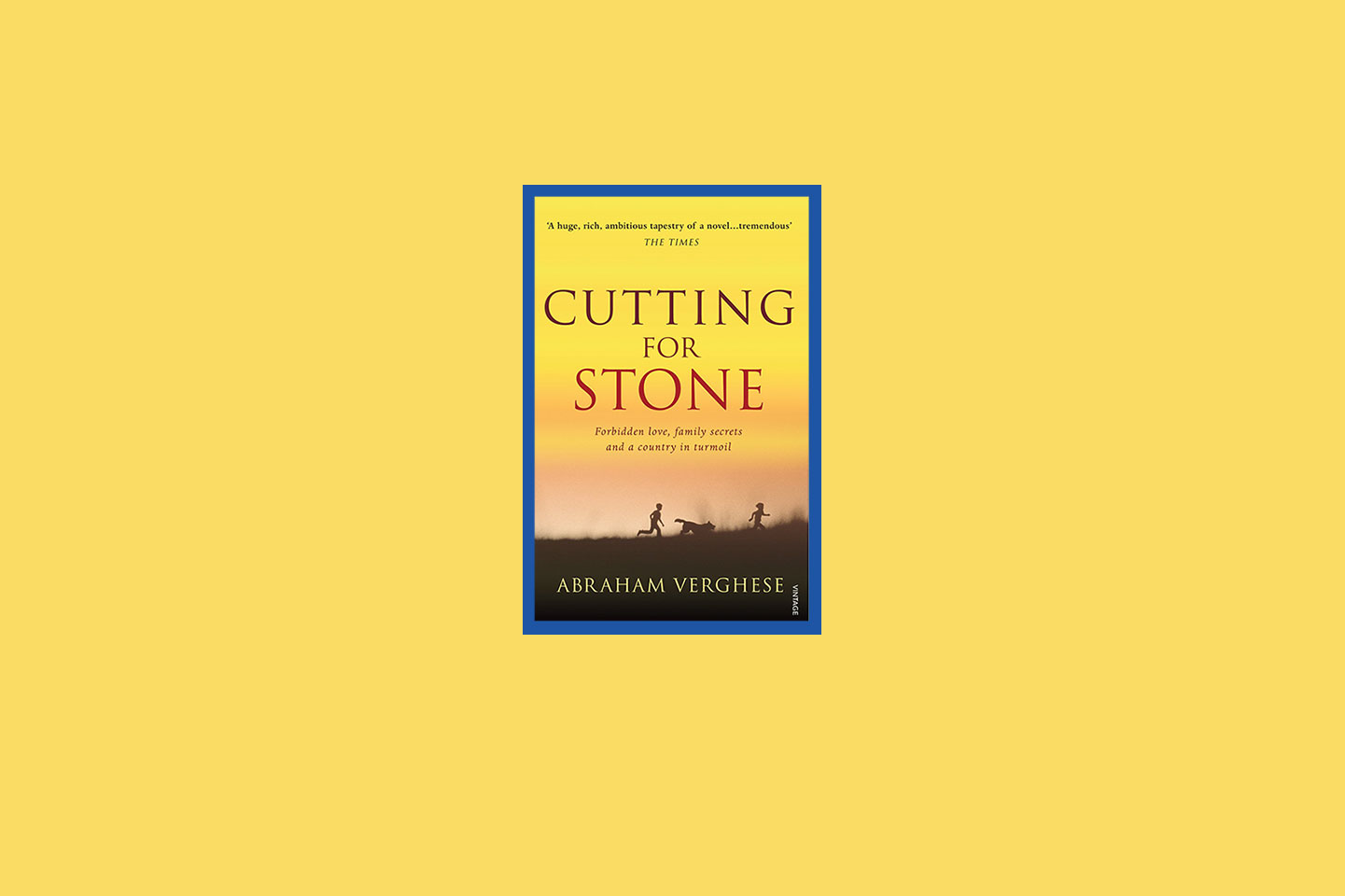 Set in post-colonial Addis Ababa, Ethiopia, in an underfunded clinic run by an English nun, Cutting for Stone is not only a novel of love and family, but also an insightful portrayal of past and current global health issues.
Marion Stone is our narrator: he was born in Addis to an Indian nun who died during childbirth, and an English surgeon who fled the country the day Marion was born. We follow Marion as he spends his childhood assisting his adoptive father during surgery and then his late teens in medical school, all while Ethiopia plunges into civil unrest. We track an adult Marion as he specialises in trauma surgery in New York before he returns to Addis to practise at the same clinic in which he was born.
Cutting for Stone leaves the reader not only more informed but also in deep admiration of the main characters – health workers who tackle the most difficult circumstances in order to provide those in need with the care they need.
Ethiopian-born American author Abraham Verghese is, in his other life, a physician and professor of medicine at Stanford. His expertise grounds the text, which seamlessly weaves in global health themes. A brief history of global health is depicted through the story of Marion's biological father, who was born in colonial India and practised Western medicine at a hospital there until the country's independence.
The role of expatriate medical staff working in low-income countries is explored through the character of Marion's adoptive mother, who fantasises about the advances and breakthroughs in medicine, but never sees these, despite the aid that the clinic receives from its donors in the United States. Today, still, there's a lag before medical discoveries or the results of randomised controlled trials are translated into policy changes that benefit those most in need.
The novel is beautifully written, and so compelling that it kept me awake at night, hungry to know what happens next. But as a current master's student in Public Health, I was particularly excited to find that Marion's story also perfectly complemented my studies in the history of public health, medical anthropology and public health policy.
Have you read?
Written in 2009, well before the popularisation of the 'Decolonising Global Health' movement, the novel nevertheless offers a perfect example of the movement's core belief. In the story, Marion's adoptive father publishes a paper on relapsing fever in the New England Journal of Medicine and must convince the editors to accept his naming of a key symptom of the condition after the clinic's untrained security guard, Adam.
He seeks recognition for Adam, who has become an expert in recognising patients with the condition, by arguing that "surely the world is ready for an eponym honouring a humble compounder who has seen more relapsing fever with one eye than you and I will ever see with both". The very recent recognition of Henrietta Lacks' contributions to medicine by the World Health Organization (WHO), decades after her death, shows clearly that the issues Verghese raises are still a key concern in public and global health.
What moved me most, however, as a maternal and reproductive health enthusiast, was the inclusion of an extremely important, yet persistently overlooked global health issue: obstetric fistulas. Marion's twin brother begins his training in gynaecology and develops a special interest in fistulas, giving the reader an introduction to the condition and its troubling social and gender dynamics, rooted as it often is in child marriage, unprotected sexual intercourse, absent sex education and poor access to health care clinics in rural settings.
In the story, Marion's brother is featured in the New York Times and described as revolutionising the field of reproductive medicine by designing a programme that is "a far cry from the usual Western approach to these issues." Through his character, we learn that fistulas are complex obstetric outcomes, usually found in young girls, who end up suffering a lifetime of reproductive health issues as well as the social ostracism and mental health issues this causes.
Twelve years after its first publication, as the world grapples with the global COVID-19 pandemic, Cutting for Stone provides a beautiful testament to some of the more overlooked global health issues, and leaves the reader not only more informed, but also in deep admiration of the main characters – health workers who tackle the most difficult circumstances in order to provide those in need with the care they need.
One last tip: keep a box of tissues handy.
More from Rebecca Reisdorf