Equal, rapid access to COVID-19 vaccines won't just save lives; it will save money
Research suggests that the quickest way to end the pandemic and limit the economic damage is for all countries to benefit from a coordinated global vaccine deal.
26 November 2020
3 min read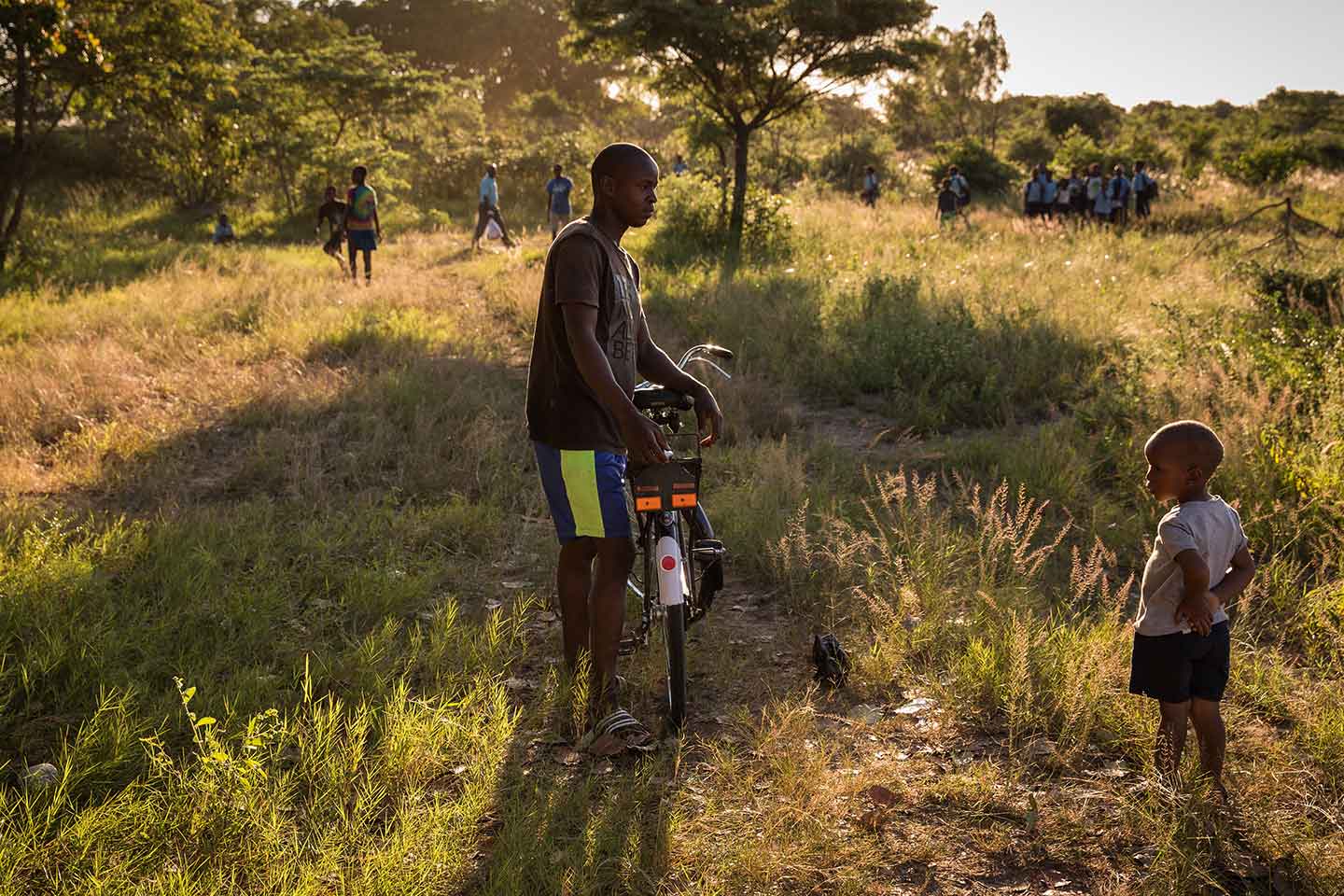 With several COVID-19 vaccines now tantalisingly close to approval, there appears to be genuine cause for optimism that this virus can be brought under control. But now a new study from RAND Europe, a not-for-profit research organisation, suggests that a globally coordinated approach to distributing COVID-19 vaccines, in which access is equitable, would not only be the swiftest and most effective way to end the crisis, it would also be the most cost-effective.
Modelling used in the study suggests that if wealthier countries invested US$ 25 billion to procure and deliver a safe and effective vaccine to the world's poorest countries, this could yield a benefit-to-cost ratio of 4.8 to 1. In other words, for every US$ 1 spent, wealthier countries would get back about US$ 4.80 in terms of the avoided economic costs.
Without this relatively modest investment – a fraction of the US$ 8.1–15.8 trillion forecasted global cost of the pandemic – the global economy would potentially lose about US$ 153 billion every year until a vaccine becomes universally available. This is due to the ongoing health costs and the continuing need for restrictions required by non-vaccinated countries if they are to suppress the virus. And these restrictions would continue to disrupt supply chains and services between countries, negatively impacting businesses and commerce, particularly highly contact-intensive ones, such as hospitality, travel, health and social care.
The alternative – "vaccine nationalism," whereby wealthier nations secure doses for themselves to the exclusion of less wealthy ones – risks prolonging the pandemic and stalling economic recovery, according to the report. 
It means little if one place quells a disease if it rages nearby or is a plane ride away. Vaccine nationalism would condemn many countries to prolonged suffering, which means a slower economic recovery worldwide
wrote WHO Director-General Dr Tedros Adhanom Ghebreyesus
No one is safe until everyone is safe
All governments are duty-bound to prioritise their populations for vaccination, in order to return life within their own borders to normality as quickly as possible. And indeed, around 35 wealthier nations have already invested over US$ 10 billion directly with manufacturers to pre-order more than 2 billion doses of future vaccines – over half of the projected supply. But as the RAND Europe report makes clear, coupling this national prioritisation with one that guarantees equitable access to COVID-19 vaccines is also in their best interests.
However, with COVAX – the vaccines pillar of the Access to COVID-19 Tools (ACT) Accelerator, a groundbreaking global collaboration to accelerate the development, production and equitable access to COVID-19 tests, treatments and vaccines – attracting strong multilateral support, there are encouraging signs that the international community is seeing the value in this globally coordinated approach. COVAX offers all countries, regardless of income levels, equal access to these vaccines once they are developed.
This marks a significant shift by the international community compared to the 2009 H1N1 swine flu pandemic when poorer nations were left with limited vaccine doses due to the unequal purchasing power and manufacturing control of wealthier ones.
In addition to the impact on the current pandemic, the authors of the report suggest that this global approach would also be an opportunity to establish a sustainable global access framework that could strengthen global health security by protecting all countries in the face of future outbreaks. They also emphasise that global cooperation could help shift decision-making to a long-term outlook, putting the focus on the health of the global population and economic development.
More from Alister Bignell