Here's what we know about the new Omicron variant XBB.1.5
A new subvariant of Omicron that caused a spike in cases in the northern hemisphere last winter is spreading like wildfire across the world, but how worried should we be?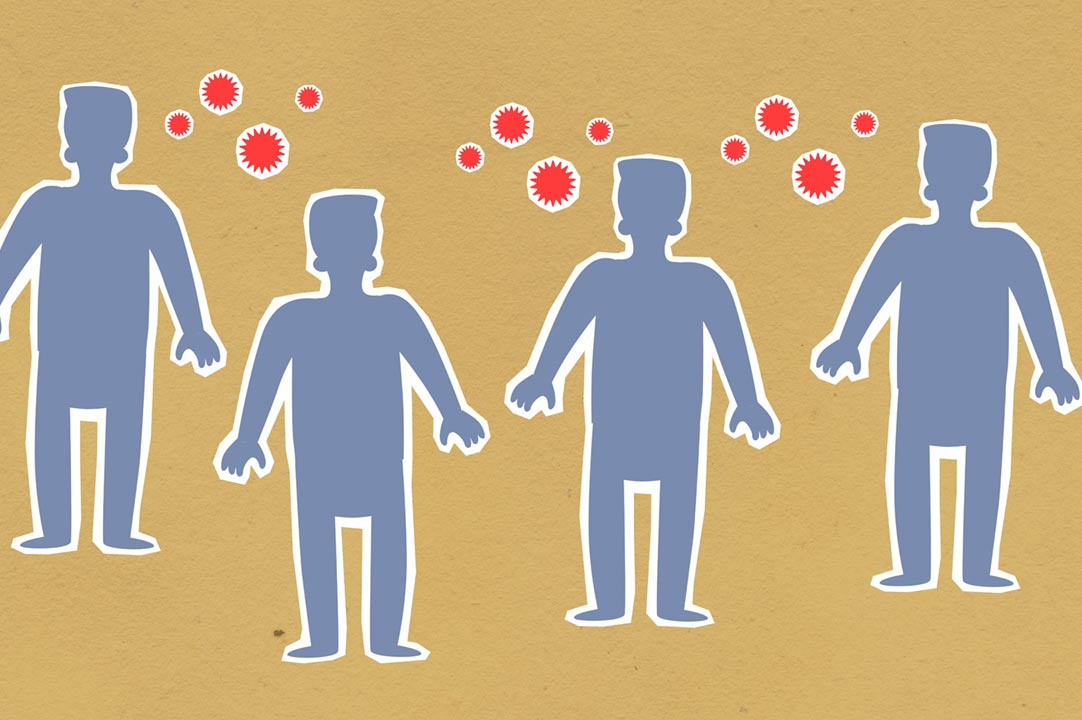 What is XBB.1.5?
It is a subvariant of the Omicron variant of COVID-19 that has dominated in most parts of the world since it was first identified in December 2021, and which followed the Alpha, Beta, Gamma and Delta variants of concern.
Omicron has been by far the most contagious variant of COVID-19 so far.
So far the symptoms of XBB.1.5 seem to be more cold-like than flu-like, especially in people who have been vaccinated or have had COVID-19 before, but it is too soon to say this definitively.
Although we are likely to see further waves of infection around the world, "that doesn't have to translate into further waves of death because our countermeasures [such as vaccines] continue to work."
Where is it spreading?
According to the US Centers for Disease Control and Prevention, XBB.1.5 currently makes up 40.5% of all COVID-19 cases in the US, and it has spread fast – in late September when it was first identified in the US it made up 0.1% of all cases in the country.
XBB has now been found in 70 countries, and has triggered spikes in India and Singapore, according to the World Health Organization (WHO).
Is it more infectious or dangerous than previous variants?
WHO 's senior epidemiologist, Maria Van Kerkhove, said XBB.1.5 is the most transmissible Omicron sub-variant that has been detected so far.
"Our concern is how transmissible it is," Van Kerkhove said in a WHO media briefing on Wednesday 4 January.
This new subvariant has a mutation in the virus 's spike protein that means it can bind to cells better, which means it can replicate more easily. All of this means it can spread more rapidly.
However, a new variant does not necessarily herald doom, say scientists. "XBB.1.5 is not anticipated to cause more severe disease than other SARS-CoV-2 lineages in circulation," said Francois Balloux of the UCL Genetics Institute in the UK. Andrew Pollard of the Pandemic Sciences Institute at Oxford University, UK, addedthat, "We should be cautious not to drive fear that each new variant heralds a new crisis in the pandemic.
Do vaccines still protect against it?
Even though Omicron is associated with less severe disease and fewer hospitalisations than previous variants, it remains a public health threat and vaccination is a critical measure to protect against it.
Although we are likely to see further waves of infection around the world, "that doesn 't have to translate into further waves of death, because our countermeasures [such as vaccines] continue to work," said Van Kerkhove.
"Immunisation through vaccination and prior infection continues to protect against severe symptoms, hospitalisation and death upon infection with the XBB.1.5 strain," added Balloux.
Although Omicron in general has been less preventable by vaccines than other variants of COVID-19, a study published in the medical journal Cell in December 2022 suggests XBB.1.5 is better than previous Omicron subvariants at evading previous immunity an individual may have acquired through vaccination and previous infection.
This means keeping up to date with COVID-19 vaccines is important, said Jonathan Ball, professor of molecular virology at the University of Nottingham: "It 's incredibly important if you are vulnerable because of older age or because you have other diseases that put you at increased risk of serious COVID to get that immunity topped up and get boosted."
What else should we be doing?
Apart from vaccines, existing measures such as reducing contacts, wearing masks – especially in indoor spaces and on public transport – and isolating if you have symptoms of COVID-19 are all things that will reduce the spread of the virus, said Sam Wilson, professor of virology at the University of Glasgow, Scotland.