How emergency use authorisations could accelerate access to COVID-19 vaccines
Emergency use procedures are designed to make potentially life-saving medical products available as quickly as possible during health emergencies. A record number have been granted since the arrival of COVID-19 pandemic, but what does this mean for countries in the global South?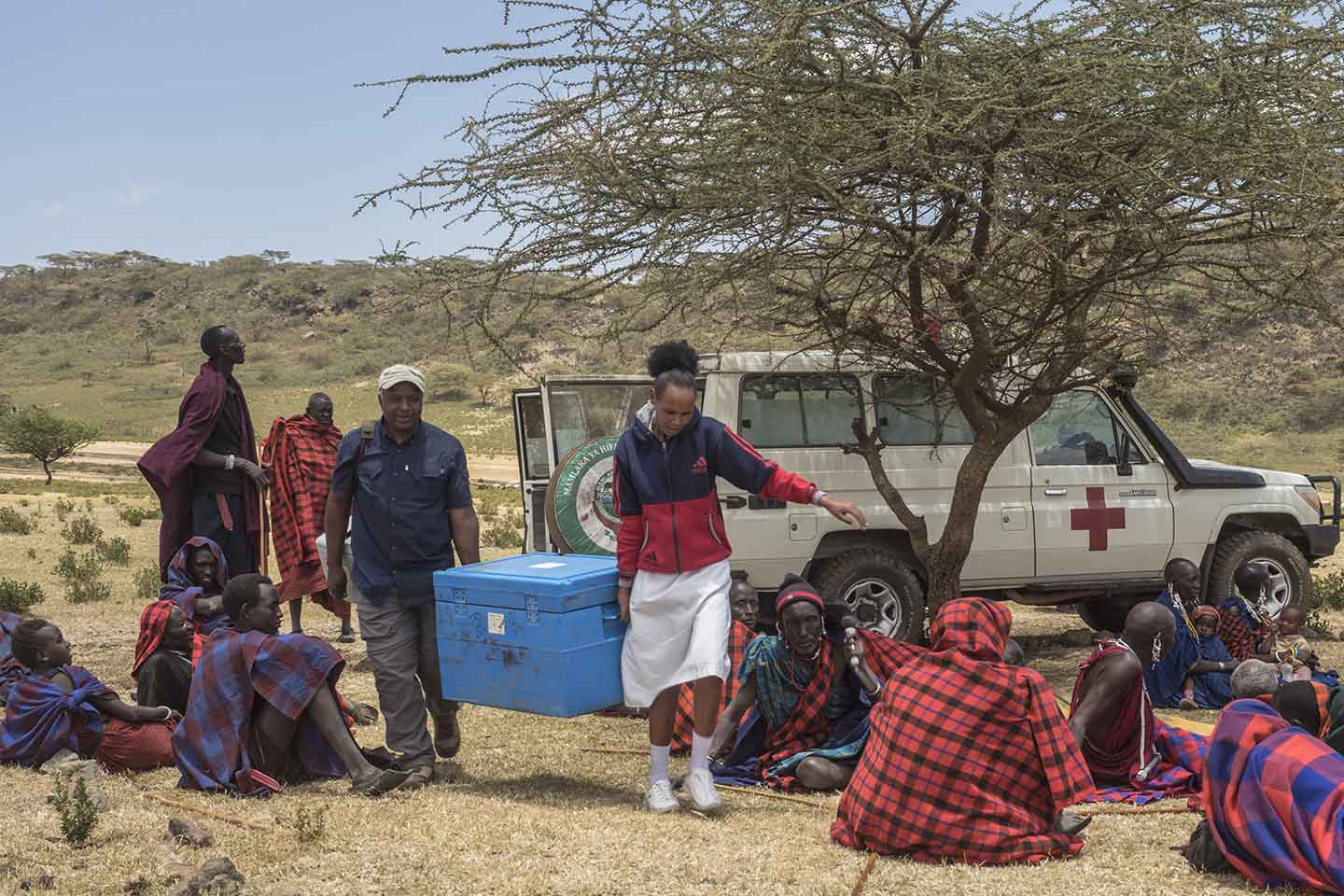 Sometimes during public health emergencies, when the need is great, medical products can be made available to people even before the completion of clinical trials to assess their safety and efficacy. Such emergency use authorisations or procedures can be granted by a country or region's regulatory authority, such as the US Food and Drugs Administration (FDA) or the European Medicines Agency (EMA), to drastically speed up access to new drugs, vaccines and diagnostic tests, because the traditional approval process can often take years.
Emergency use is generally only authorised if the known and potential benefits of the product outweigh any known and potential risks, and if no effective alternative exists. They tend to be granted based on interim safety and efficacy data from clinical trials, which are often still ongoing. Once the health emergency is over, the authorisation is withdrawn and the manufacturer must then apply for regulatory approval of the product through conventional means - including completing any clinical trials and submitting the data from them.
Examples of emergency use procedure
Many countries such as Canada, Japan and Russia have developed their own emergency use procedures to enable access to investigational drugs during public health emergencies. Among the most established is the Emergency Use Authorisation (EUA) system in the US, which was introduced in 2004 to enable the stockpiling and distribution of medical countermeasures, including vaccines, in the event of a bioterror attack or other public health emergency.
Between 2005 and 2019, the FDA granted 73 EUAs, but since the start of the COVID-19 pandemic, more than 150 have been approved for diagnostic tests, personal protective equipment, novel ventilators and treatments. EUAs don't only cover new products, but new applications of existing products. For instance, the malaria drugs hydroxychloroquine and chloroquine were granted EUAs for the treatment of COVID-19 – although these have since been revoked after the drugs were found to be ineffective.
In response to the COVID-19 pandemic, the EMA has also introduced procedures to shorten its regulatory timelines for the review of new medicines and vaccines. Already, EU member states can apply for 'compassionate use' of treatments which are still under development and have not yet received marketing authorisation for patients with life-threatening, long-lasting or seriously disabling disease. For example, in April, the EMA backed the use of the antiviral drug remdesivir for COVID-19 patients undergoing mechanical ventilation, subsequently expanding this to include all hospitalised patients.
On top of this, the EMA has introduced a 'rolling review' procedure for use in public health emergencies, allowing data for promising medicines or vaccines to be assessed as they become available, rather than requiring all data to be submitted at the start of a formal application for marketing authorisation. The idea is to enable an opinion to be reached sooner about whether a drug or vaccine should be authorised. At the start of October, the EMA announced that it had started a review of the COVID-19 vaccine being developed by AstraZeneca in collaboration with the University of Oxford.
What about Global South countries?
Emergency use procedures are primarily designed to allow investigational products to be used on a country's own population. However, other countries may also apply for access to these drugs in certain scenarios, such as where a 'sudden and immediate national emergency has been developing and is developing', in the case of EUAs issued by the US. This happened during the 2014-16 Ebola epidemic in West Africa, when the FDA authorised the use of a new RT-PCR diagnostic test to detect Ebola Zaire virus, before it had been formally approved.
The World Health Organization (WHO) has also developed a procedure called an Emergency Use Listing (EUL), which enables new or unlicensed products to be used outside clinical trials during emergencies if the disease is serious and life-threatening and existing products are proving unsuccessful in terms of tackling the disease. Although the WHO only issues guidance, and countries can make their own decisions about which medical products to permit the use of during health emergencies, an EUL listing is designed to help countries to base their decisions on the latest scientific evidence. It may also highlight circumstances in which it would be inappropriate to use a product, such as if adequate cold-chain facilities are not available.
For a EUL to be granted, manufacturers must meet certain safety requirements, agree to complete product development, and submit it for more thorough validation, verification and safety assessment once the product is licensed. Twenty COVID19 molecular tests and two COVID-19 antigen rapid diagnostic tests have received EUL status, and the WHO has indicated that vaccine candidates may also be considered. The EUL process is also expected to be applied in the case of the novel oral polio vaccine type 2, to be used during outbreaks of circulating vaccine derived poliovirus (cVDPV). Several rapid, point-of-care antigen tests for COVID-19 are also currently being assessed for EUL, and WHO has indicated that vaccine candidates may be considered as well.
EUL replaces the Emergency Use Assessment and Listing (EUAL) procedure, which was used during the West Africa Ebola outbreak of 2014-2016 and accelerated access to other diagnostic tests for the disease. 
The WHO also has an ethical framework known as 'monitored emergency use of unregistered and experimental interventions' (MEURI), which is similar to the EMA's compassionate use programme, and provides guidance on the use of investigational medical products when clinical trials cannot be initiated immediately, and no other effective treatment is available. For instance, during an outbreak of Ebola in the Democratic Republic of the Congo in 2018, a number of drugs and vaccines were made available for compassionate use, including an investigational vaccine called rVSV-ZEBOV, which was used to prevent the spread of the outbreak by protecting the close contacts of infected individuals.
Ethical considerations
Introducing investigational drugs, vaccines and diagnostic tests in countries during health emergencies has ethical implications, since it means the burden of risk is shouldered by individuals in these countries. Transparency and the involvement of local authorities and investigators is therefore essential, as is ensuring that patients know they are receiving an investigational product. This is particularly true of vaccines, because they are usually given to healthy individuals to prevent disease, rather than treating people who are already seriously ill.
The current pandemic requires some out-of-the-box thinking to ensure that patients with no other treatment options have access to such products, and emergency use procedures have an important role to play.