The last mile of polio eradication and the vaccination challenges it brings
We are close to a polio-free world, yet cases of vaccine-derived disease are challenging the eradication effort.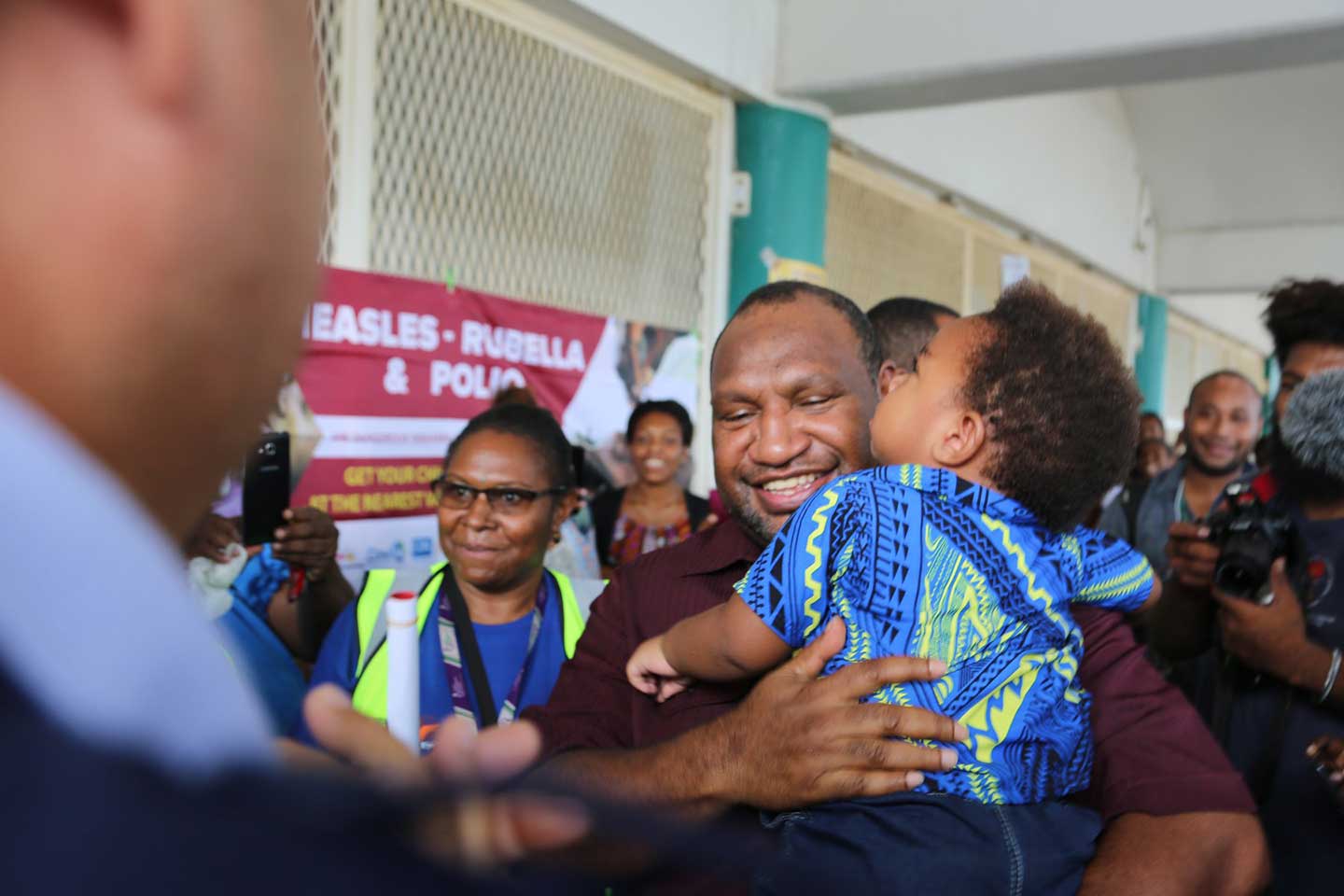 The effort to eradicate polio is close to the finish line. In 2019 there were 542 cases, down from 350,000 in 1988. Polio would become the second disease that we've managed to eradicate since smallpox in 1980. It is important to note that two of the three types of wild poliovirus (WPV) have already been eradicated globally and it is only type 1 poliovirus that continues to circulate in just two remaining countries, Afghanistan and Pakistan. An historic milestone was reached earlier this month when the World Health Organization (WHO) announced that wild poliovirus had been eradicated in Africa. Shortly after however came news of yet another outbreak in Sudan of circulating vaccine derived poliovirus (cVDPV). Sudan's last confirmed case of WPV was in March 2009 but similar to other countries in Africa and in other regions of the world, is now faced with responding to a polio outbreak that is linked to the oral polio vaccine (OPV) that uses a live but weakened form of the virus.
1. How does OPV lead to cases of polio in some instances?
As the vaccine-virus is shed by vaccinated individuals, it can occasionally change its genetic make-up and spread in communities that are not fully vaccinated against polio, especially in areas where there is poor hygiene, poor sanitation or overcrowding. The vaccine-virus can continue to spread in an under-immunised population and recombine with other circulating vaccine viruses.
Over time, the attenuated vaccine virus can change to the point where it regains the ability to cause damage to the nervous system and paralysis, giving rise to a cVDPV. This is more likely to occur in areas where the vaccine-virus is allowed to continuously spread and is therefore associated with poor sanitation, hygiene or overcrowding and chronically low levels of population immunity to polio.
2. Why do countries continue to use OPV?
Although wild poliovirus circulation is now limited to Afghanistan and Pakistan, the risk of international spread remains, and is the basis for continued use of oral polio vaccines. Unlike IPV (inactivated poliovirus vaccine) – that has recently been introduced into routine immunisation programmes in Gavi-supported countries – oral vaccines are made from a live but weakened strain of the virus. OPV is capable of inducing mucosal immunity in the intestine, the primary site where poliovirus replicates. By doing so, the vaccine prevents shedding of the virus into the environment and can limit or stop person-to-person transmission. This is especially important in communities with poor water and sanitation infrastructure where people are more likely to be exposed to water-borne pathogens.
3. Since there is an inactivated polio vaccine (IPV) that does not cause cases of polio, why do we still need to use OPV?
IPV provides individual protection against paralysis caused by poliovirus – wild and vaccine-derived. However, as it is an inactivated rather than a live weakened form of the virus, it does not trigger the same immune response as OPV and therefore is not effective in stopping active poliovirus transmission.
4. How important is vaccine coverage in preventing cases of vaccine-derived poliovirus?
A fully immunised population is a fully protected population. Hence, high and equitable vaccine coverage is the most important consideration when planning for the eradication of both wild and vaccine-derived polioviruses. However, the current scope and frequency of type 2 vaccine-derived poliovirus outbreaks presents particular challenges because overall population mucosal immunity against type 2 is low and continues to wane since the removal of type 2 OPV from national immunisation programmes in April 2016.
5. Did the pause in routine immunisation due to COVID-19 threaten progress against polio?
Yes. Routine immunisation coverage rates for all vaccines have in general been negatively impacted. In the case of polio, this means that there are widening immunity gaps for bivalent OPV (types 1 and 3) and IPV, thus facilitating ongoing transmission and increasing the probability of emergence of new vaccine-derived poliooutbreaks.  Additionally, the COVID-19 pause was not only for routine immunisation but for outbreak response campaigns as well, further exacerbating the situation.
6. The World Health Organization (WHO) wants to transition out OPV use – is the withdrawal of OPV on schedule?
No, it is not. The gradual withdrawal of OPV started with a switch from trivalent to bivalent OPV (and the removal of type 2 poliovirus from OPV), yet this has not gone according to plan as evidenced by the spread of cVDPV type 2 outbreaks. While some cVDPV2 emergence following the switch was anticipated, particularly in the 12-18 months after the switch, the current scope and frequency of outbreaks is beyond expectations. It is now clear that different strategies and tools, i.e. vaccines – will be required to stop ongoing cVDPV2 transmission and prevent similar setbacks when eventual withdrawal of OPV1 and 3 is undertaken.
7. What is Gavi's role in phasing out OPV and introducing IPV?
Gavi's role has been primarily related to supporting countries in introducing IPV into routine programmes – initially a single dose and now with improved global supply – moving towards a two-dose schedule in order to improve immunity. Considerations for future OPV withdrawal will likely need to place greater emphasis on underlying routine immunisation coverage rates. Gavi's coverage and equity agenda, and support to national programmes to strengthen delivery and coverage of children who receive no vaccinations at all ("zero-dose") and under-vaccinated children, will be key.
8. How concerned should we be about news of cases of vaccine-derived poliovirus in Sudan?
We should be concerned by all cVDPV outbreaks. Sudan's last reported polio case (a case of wild poliovirus) was in March 2009. Yet it has been considered at high risk for importation of polioviruses for several years, due to a decline in population immunity. With significant population movement across Sudan and neighbouring countries that are also reporting transmission of cVDPV2, the risk of further spread in and out of the country remains high. This underlines the necessity of an effective, high quality, high coverage response. More broadly, the Sudan outbreak is simply the latest in a growing number of cVDPV2 outbreaks in different regions that illustrates that the 2016 switch from trivalent to bivalent OPV has not been successful.
9. If OPV is no longer used, will IPV alone be enough, or do we actually need a new polio vaccine?
It is important to note that the removal of OPV is predicated on the eradication of wild and vaccine-derived polioviruses. Only once eradication is certified can OPV be fully removed, leaving IPV to provide continued protection to mitigate any risks related to poliovirus re-emergence. At the same time, it is increasingly clear that a new, more genetically stable live-attenuated vaccine is required. The development of novel OPV type 2 (nOPV2) has been accelerated and is in the process of obtaining Emergency Use Listing (EUL) to be used in cVDPV2 outbreaks.
10. Could vaccine-derived poliovirus threaten the eradication effort?
As long as the goal is a polio-free world – that is free of wild as well as vaccine-derived poliovirus – the emergence and spread of cVDPVs are a major setback and do threaten to at least delay achievement of a polio-free world.
We'd love to hear your feedback!