How innovative finance helps close the vaccine equity gap
"Innovative Finance" has been working behind the scenes for decades, helping to raise billions of dollars for some of the world's most important causes. But how does it actually work, and how is helping to close the vaccine equity gap?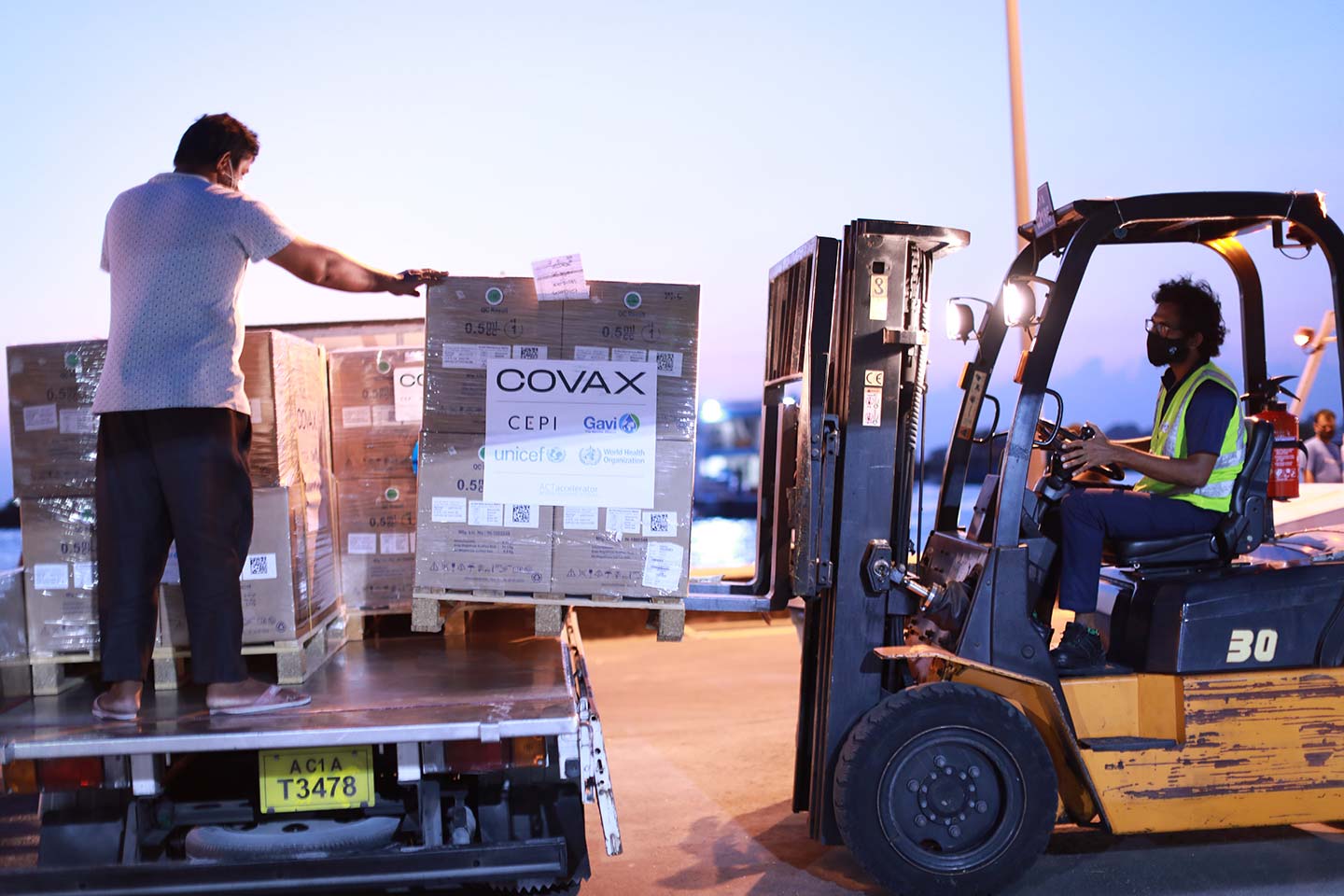 When Gavi and its partners set out two years ago to create the COVAX Facility to help lower-income countries get their fair share of COVID-19 vaccines, they had no funding for the new initiative.
The experiment with these tools has produced spectacular results, providing more people in more places access to life-saving vaccines.
The race was on to raise the billions of dollars COVAX would need to purchase COVID-19 vaccines for countries with limited resources to do so. Fortunately, many of Gavi's long-time donors stepped up. Their commitments resulted in COVAX's delivery so far of more than 1.4 billion doses, mostly for lower-income countries.
To incentivise some donors along the way, Gavi deployed a mechanism that has played a significant role in accelerating the availability of funding for core vaccine programmes: the International Finance Facility for Immunisation, or IFFIm.
Launched in 2006, IFFIm sells Vaccine Bonds on capital markets to investors backed by long-term pledges from sovereign donors to fund the work of Gavi, the Vaccine Alliance. The mechanism allows donors to provide much larger sums of funding but spread over many years – typically between 10 to 20 – rather than being constrained by immediate budgetary limitations. IFFIm has accelerated or "frontloaded" such funding (US $4.6 billion to date) for a range of activities, including polio eradication, health system strengthening and the delivery of pentavalent, pneumococcal and many other life-saving vaccines to children who would otherwise have gone without them.
Since Gavi turned to IFFIm to help finance the COVAX AMC, five sovereign donors have so far used it to frontload their spread out contributions of $1.24 billion.
Innovative finance has blossomed mostly over the last two decades. The term "innovative finance" itself was coined in 2002 at the landmark International Conference on Financing for Development in Monterey, Mexico. Since then, it has come to stand for a broad and ever-expanding constellation of creative financial mechanisms that amplify and sustain the impact of Official Development Assistance, the primary way industrialised countries have, since World War II, organised their financial support for progress in lower-income countries.
Have you read?
Innovative finance tools are helping drive progress in a variety of development sectors such as global health, environmental stewardship, food insecurity, economic development and education. Others are also bolstering countries' readiness to withstand the impact of major humanitarian catastrophes.
Many innovative development financing instruments aim to tap large pools of private capital for global public needs. Again, IFFIm is a prime example, and the enthusiasm among private investors for "socially responsible investments" like it has skyrocketed over the last decade.
At the same time, some innovative finance instruments draw on public sector resources. The European Investment Bank's Frontloading Facility allows donors to spread repayments of their pledges through 2025. Backed by the European Commission, the EIB provides a zero-interest loan to Gavi, which gives the COVAX AMC access to cash once donors have signed pledge agreements. Over €1.7 billion in donor grant agreements has been assigned to the Facility, and Gavi and EIB are discussing the prospect of adding more frontloading capacity.
In 2021, Gavi developed another innovative finance apparatus that allows AMC-eligible countries to tap into grant and concessional finance available from multi-lateral development banks. Through this COVAX Cost-Sharing Mechanism, participating countries can purchase additional vaccines above those allocated by COVAX, based on the same terms and at the same prices as available to the Facility. The mechanism draws on new financing partnerships with the Asian Development Bank, World Bank and EIB, as well as a series of financial guarantees with partners.
Gavi has been one of the most successful proving grounds of innovative development finance. Its use of Advance Purchase Commitments and Advance Market Commitments has given vaccine manufacturers the incentives to develop new vaccines and produce them at prices lower-income countries can afford.
The experiment with these tools has produced spectacular results, providing more people in more places access to life-saving vaccines. As former UN Secretary-General Ban Ki-Moon elegantly put it in a 2009 report, innovative development finance helps us "bridge the gap between what is available and what we need" to strengthen lower-income countries.