"If we don't go out there, nobody would": Vaccinating during an insurgency in Nigeria
Health workers go above and beyond the call of duty to ensure that the children of Borno State, Nigeria, are vaccinated.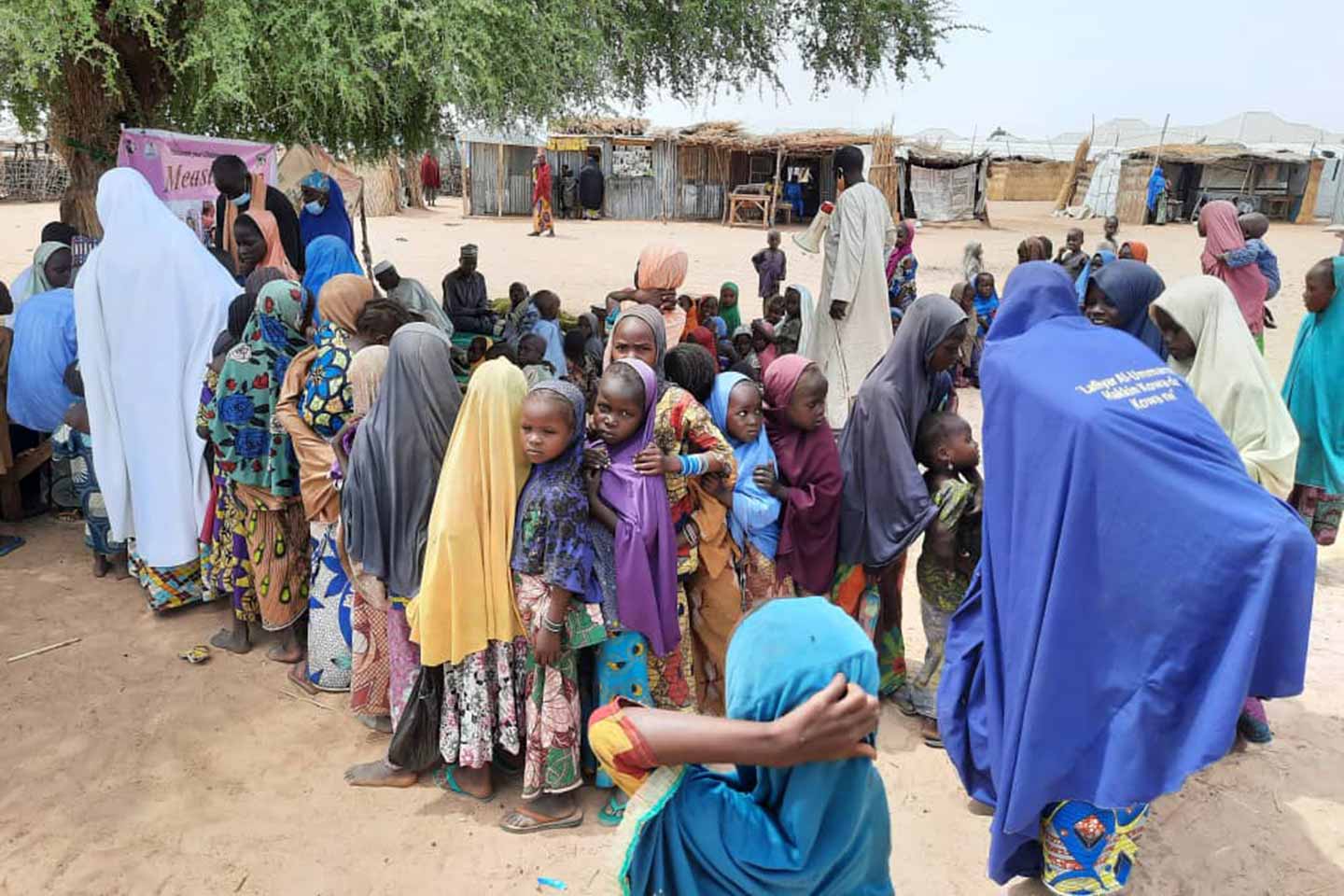 Anything can happen in Maiduguri, the capital city of Borno State. With bandits regularly attacking neighbouring cities "no-one can guarantee safety; one could be in the wrong place and at the wrong time," says Fatsuma Modu Umar, Head of Routine Immunisation in Maiduguri Metropolitan Council.
It has been over 10 years since the insurgency began in the northeast part of Nigeria. Civilians have been worst affected, forced from their homes due to the violence. As of 9 January 2015, Nigeria had recorded a total of 873,703 internally displaced persons (IDPs) in the northeast as a result of Boko Haram activities. This figure has been increasing rapidly due to unrelenting attacks by the terror group, according to Nigeria's National Emergency Management Agency (NEMA).
Since 2009, Borno State has known no true peace and Maiduguri, as the capital city, has not been immune from attacks.
The reason she keeps risking her life is, simply, love.
However, immunisation officers like Fatsuma Modu Umar, Yagana Maina and Sadiq Abba have been undeterred in their efforts to ensure immunisation activities continue.
Do they get scared? Absolutely! But they have resolved that immunisation campaigns against diseases such as measles, polio and meningitis and others are not stopped, even under the persistent threat of attack. Here, no one is safe.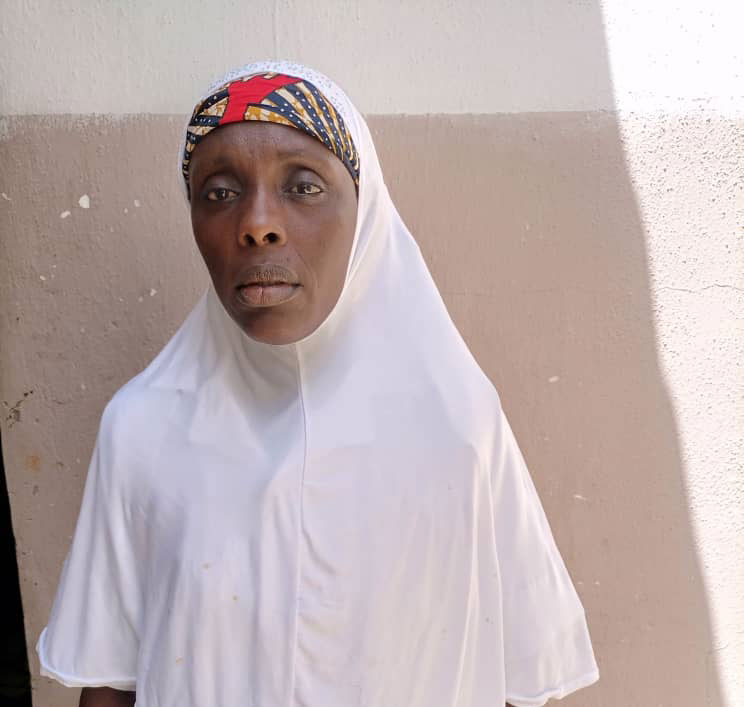 "I could have fled Maiduguri due to the insurgency and nobody would have blamed me. After all, one's life should come first. But I couldn't. Sometimes, I get afraid due to attacks in Borno state by bandits, but I realised that if we don't go out there to vaccinate the children, nobody would. All the strides we have made so far would be watered underground," Umar says.
"This is my community and this is where I grew up, so the children are like my children. Could anything separate a mother from her child? Absolutely nothing. I know that vaccinating the children in Maiduguri Metropolitan Council is one sure way to protect them from killer diseases," she adds.
"Money is definitely not the motivation," says Umar. "My house is far from my clinic and my salary is nothing to talk about. As the head of the routine immunisation department and a grade eight civil servant, my salary is less than N7000 and I spend N3000 on transport to go to work daily. I cannot buy water to drink. My situation is that bad."
The reason she keeps risking her life is, simply, love.
"The people in my community love me so much and they trust me. I have lived with them, visit them from time to time and play with their children. My team visits communities and enlightens them on the benefit of vaccines, including the COVID-19 vaccine. It has got to the point where, if I am not at the vaccination site, the people won't allow their children to get vaccinated."
Umar continues: "So, the love I have for them is the motivation for me. The children are like mine, so I cannot abandon them. They motivate me to go to work every day and ensure that no child is left behind, when it comes to immunisation."
It is not easy to live in a place like Borno State, says Yagana Maina, an immunisation officer at Gwange Primary Healthcare Centre in Maiduguri.
However, Maina says, "the government has really tried to beef up security to ensure that the city is safe. For a long time, we have not experienced any crisis; there is some peace and we have used this opportunity to reach out to the children in Maiduguri."
For example, a measles campaign was recently carried out in the city and it was a huge success. "We were happy with the turnout. We pray to Allah that this tranquillity will continue," she adds.
Sadly, the peace was short-lived. On the evening of Tuesday 11 May 2021, Boko Haram launched another attack on Maiduguri. Nine terrorists were "neutralised" by Nigerian soldiers in a skirmish that routed the militants, according to an army statement. But the sound of heavy gunfire on the city's streets was a stark reminder that, in the words of immunisation officer Sadiq Abba, "there is no safe place. Anything can happen at any time."
But, like his resolute colleagues, Abba is undaunted. "We have been able to summon up courage to deliver quality services to the people of Maiduguri, with support from organisations like UNICEF who work with us to ensure that no child is left behind."