Nomads in lockdown: COVAX reaches the Mongolian steppes
As COVAX vaccines reach the rural Batsumber in Mongolia, livestock herders hope that the loneliness of the pandemic era will soon come to an end.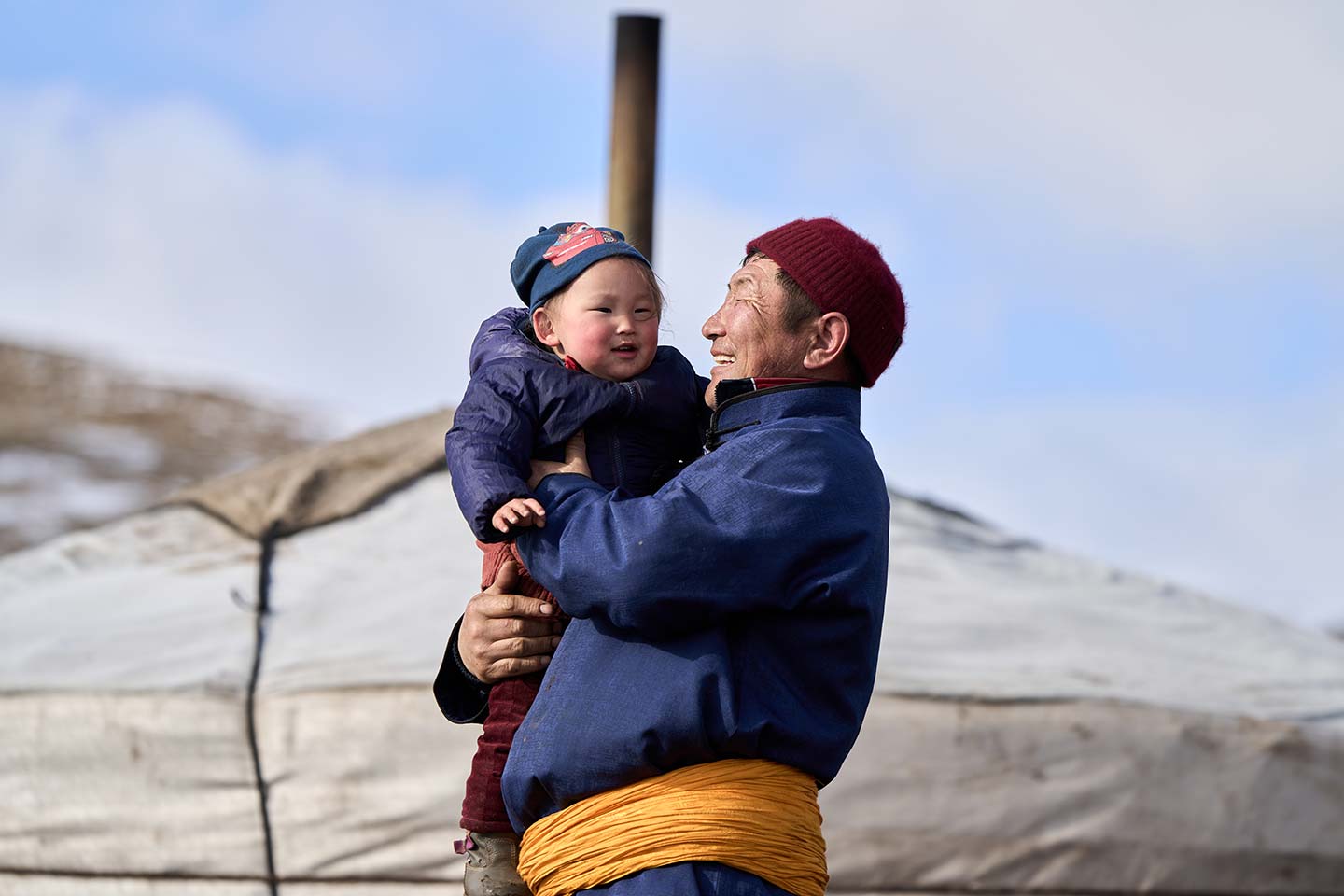 It's early April on the steppe of Batsumber soum, a division of Tov province in Mongolia. The region is a national beauty spot: long sightlines skim swells and dips of grassland; a crackled line of mountains seams the horizon. But it's possible to feel claustrophobic anywhere – especially after a long year of pandemic isolation. "It's hard to be imprisoned," says Bolormaa Dorlig, a livestock herder whose home, a huddle of rounded tents, sits on a lonely valley slope.

Mongolia was already braced against the virus when its first case of COVID-19 – a French man arriving from Moscow – was confirmed on March 10, 2020. National borders were closed; soon, in-country travel was restricted, public events cancelled, schools shuttered. The measures appeared effective: over the next eight months, no instances of local transmission were recorded, though a smattering of imported cases were diagnosed and quarantined. That streak broke on November 11, when a truck driver returning from Russia left quarantine and passed the infection to relatives in Ulaanbataar.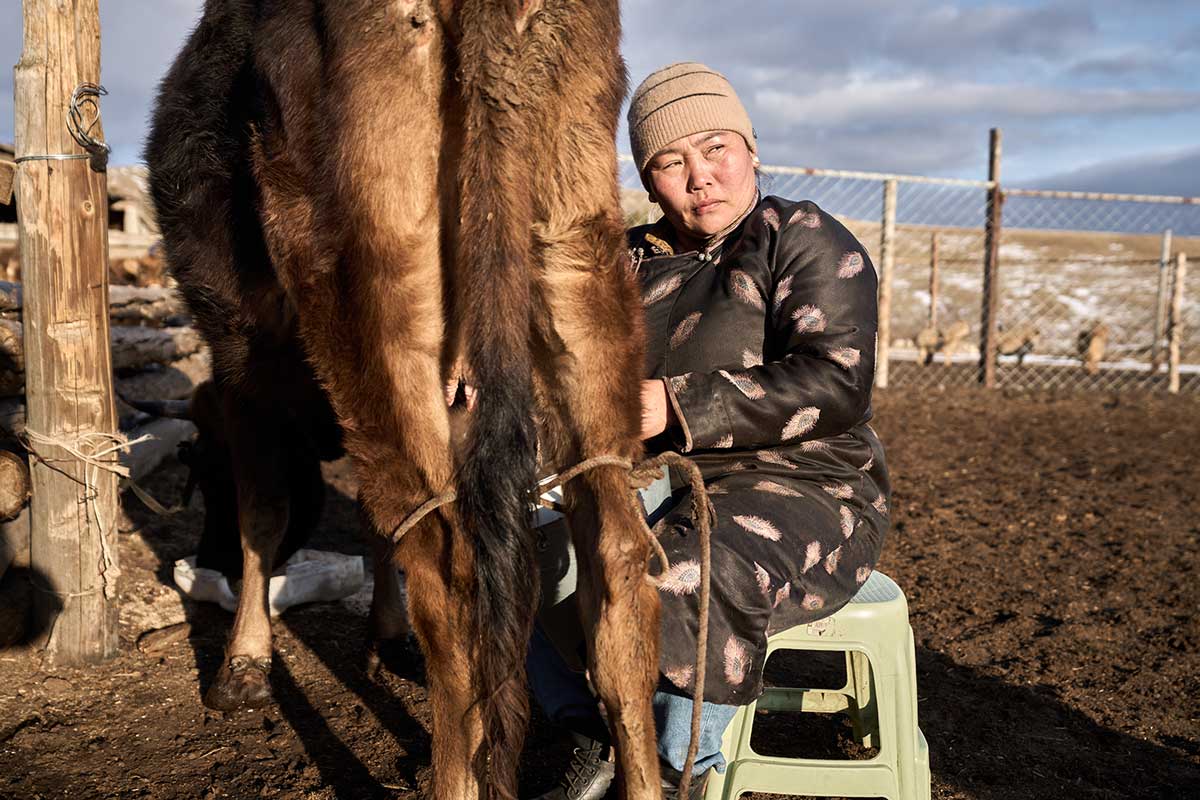 By the time winter began to turn to spring, and the snow on the plains around Bolormaa's home, 65 kilometres north of the capital, had thinned to gauze, Mongolia was recording approximately 400 new cases each day. Infections have been concentrated in urban settings, but even out here in the countryside, the pandemic has brought brutal consequences. Buyanjargal Tserev, Bolormaa's husband, who makes the largest part of his living preparing and selling meat products, estimates that his income has taken a 40-50% hit. Meat dealers – travelling middle-men – used to "bid and buy", he says. Public health restrictions, limiting movement, have pinched off this vital node in the pastoralists' economy, and Buyanjargal has had to sell at low prices – a particularly bitter blow as he has a bank debt to pay down.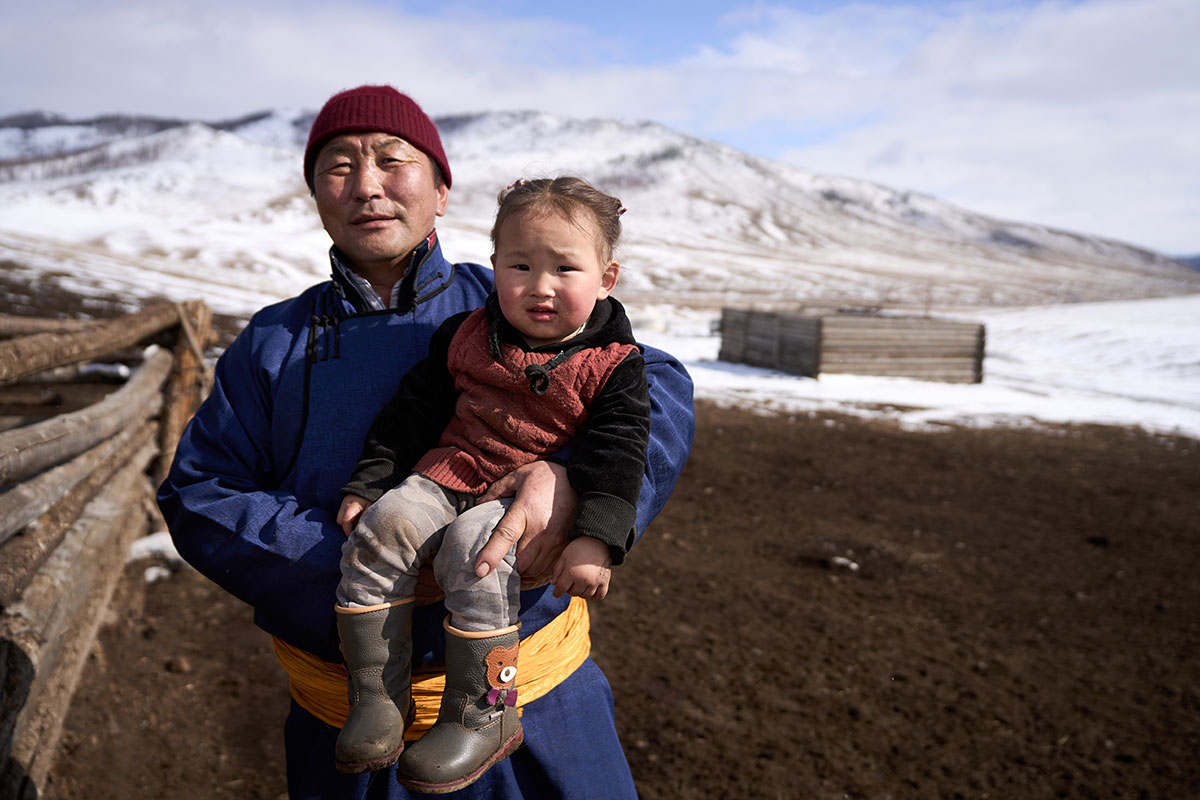 He adds, "Mongolians have a nomadic lifestyle. We used to go to any province at any time, to look for horses and animals to buy. Used to transport and sell our wool and cashmeres to eastern provinces. All of this cannot be done due to restrictions." The prerequisites for even the most routine of journeys are onerous: should Buyanjargal need to buy parts for his vehicle in Ulaanbaatar he is required to submit to two PCR tests, and await the results. "For us folks in the countryside, we lose lots of time," he says. And beneath the stresses of daily life runs a current of fear: some of Bolormaa and Buyanjargal's children live in the city. What if they should contract the virus?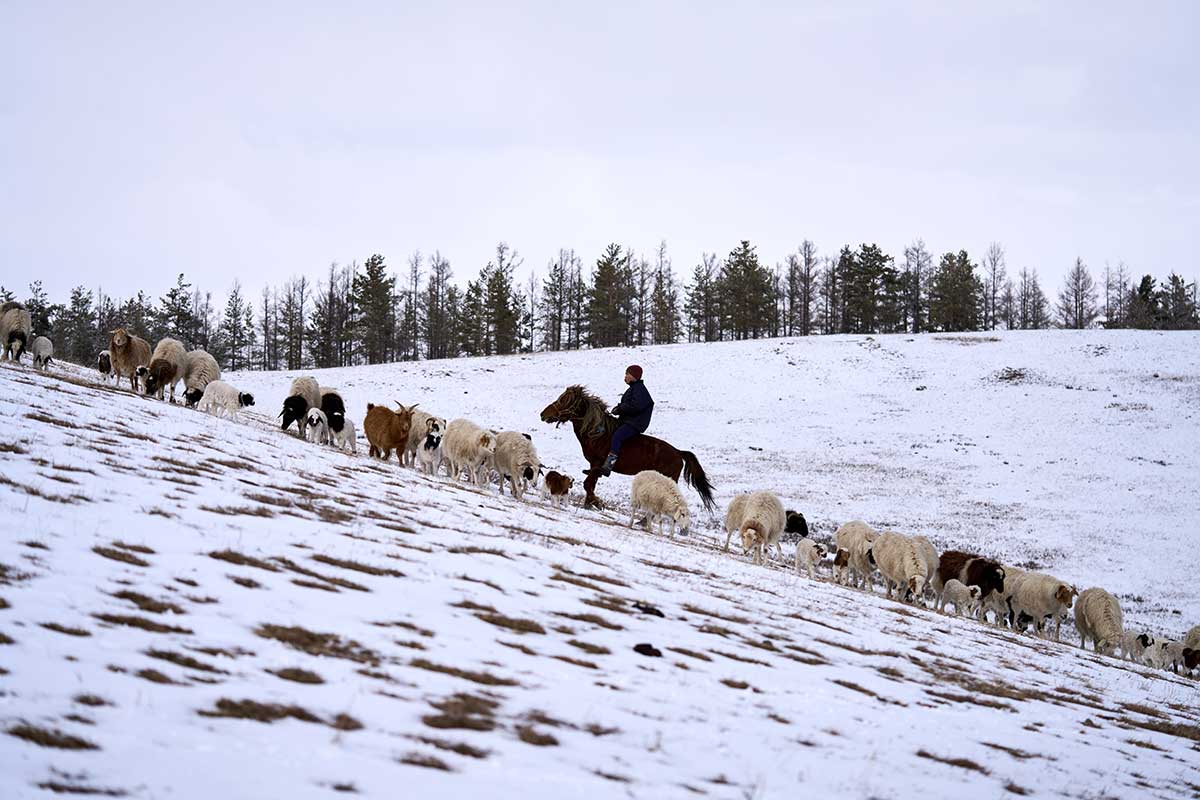 "It's not only me," Buyanjargal says. "It is affecting every citizen of Mongolia. There is uncertainty in the air." 12 kilometers away in Batsumber town, the impact is visible. Tourist businesses are shuttered, the tyre-repair shop is closed, the cobbler, who opened his shop with a loan from the government, is struggling to stay afloat. 78-year-old leather-craftsman Gavaa Baljin has carried on working on his hides to stay busy - to "feel better and stay healthy". But he hasn't been able to sell his wares, and has had no income.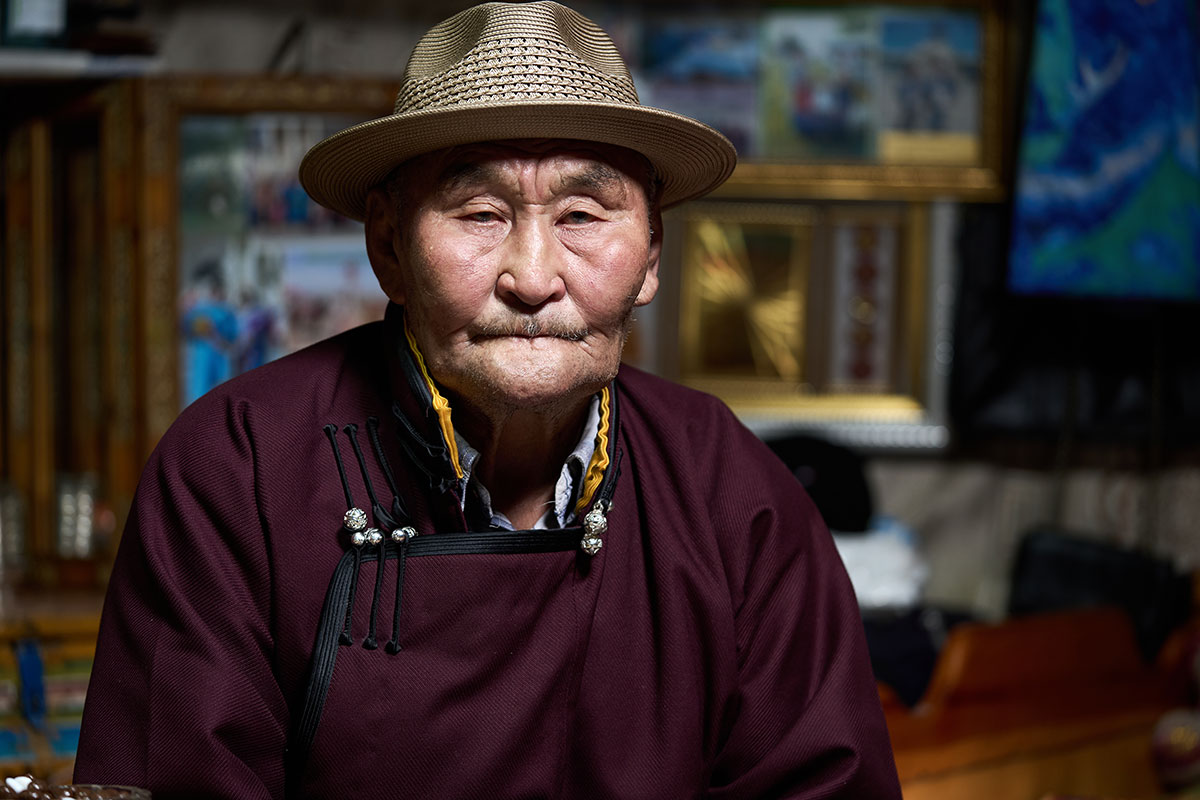 Being separated from loved ones has been tough. Gavaa says he has begun to feel "mentally self-quarantined". He spends his winters in the town with his wife, and this year, hasn't been able to visit his children, grand-children, or great-grandchildren at all. Bolormaa echoes him: "It's difficult for us to visit relatives, friends who live behind the mountain, behind the creek," she says.
It has been a very long year. But Bolormaa is buoyed by new optimism. "The pandemic is not an everlasting thing. It's not a forever thing," she says. In March, two shipments of COVAX vaccines arrived in Mongolia. One consignment, of Pfizer doses, was destined only for Ulaanbaatar due to its more sensitive handling requirements, including needing to be stored at -70C. But the other, containing doses of the Oxford-AstraZeneca vaccine, could be more easily transported to regions like Batsumber as it can be stored at normal fridge temperatures of 2 to 8C.
"I understand that vaccines are the best protection that we have," Bolormaa says. She is determined that nothing, not bad roads or bad weather, will stop her receiving her dose: "It's difficult for countryside people in springtime unless you have cars. It's started snowing from early morning. Roads become muddy and slippery when there are storms," she explains, but adds they will do whatever is necessary in order to get vaccinated.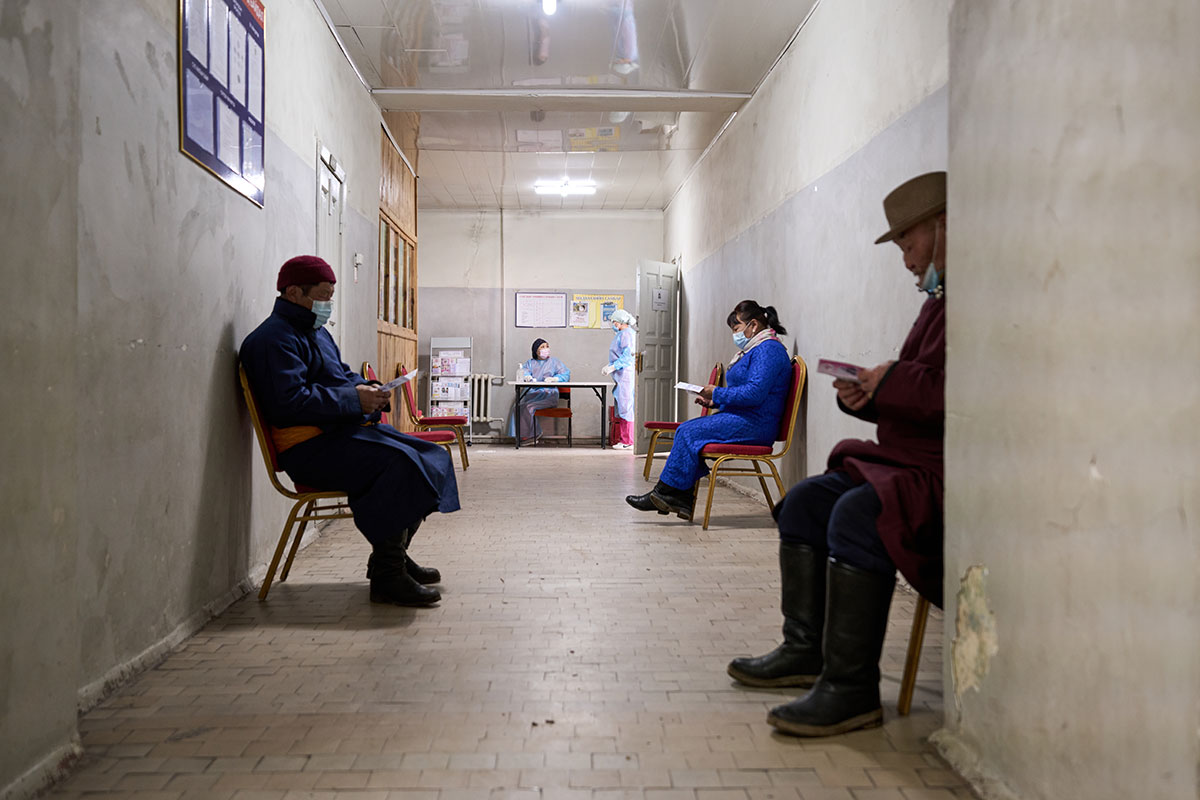 The next day, she, Buyanjargal and Gavaa find themselves in a waiting room a Batsumber health center. They leaf through the vaccine brochures as they await their shots. Like Bolormaa, a relation of his, Gavaa has no doubts: "I think it's the only preventive measure against it," he says, adding, "I will follow society's flow."
Bolormaa, eyes smiling above her face-mask, bares her upper arm to receive the injection. "I feel great," she says, shortly afterwards. The future seems close at hand: "I will start selling my milk and dairy products. It was great, back in old times. Soon we will be free from pandemic." The most important thing, now, she thinks, is to call on the people, "all the public employees, all the citizens, the herders, to actively get vaccinated. Together we can overcome this pandemic," she says.