Infectious period: Are cuts to COVID-19 isolation times a good idea?
Growing numbers of countries are cutting the isolation period for people who test positive for COVID-19, but what does the science say about how long people remain infectious for?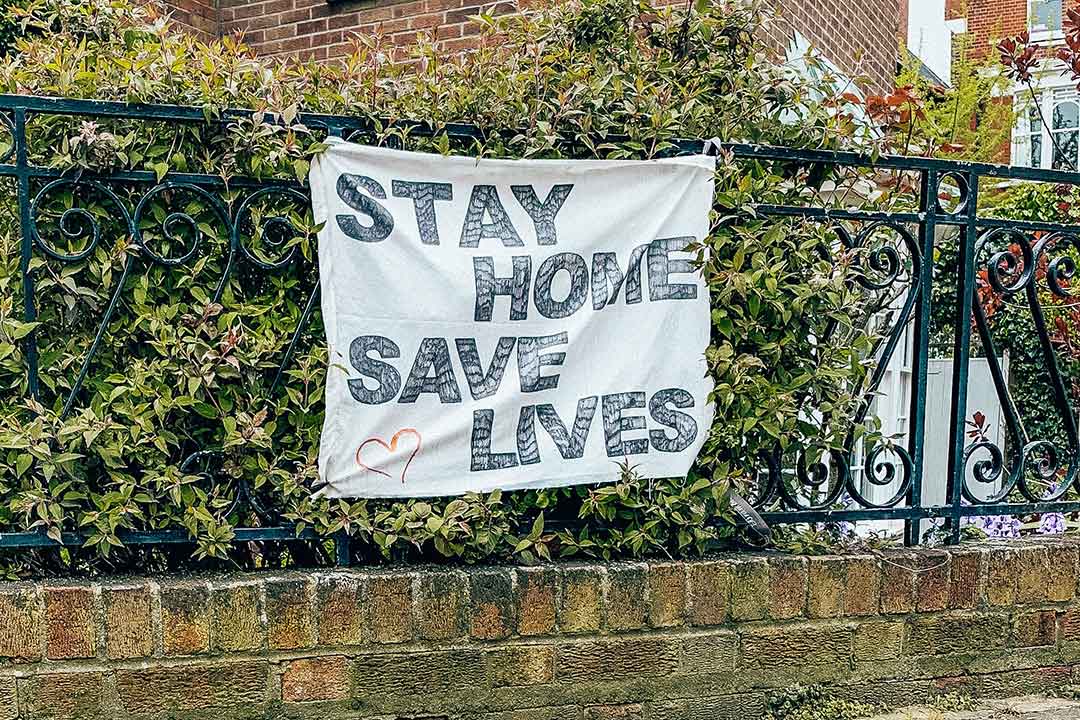 As the Omicron variant of SARS-CoV-2 continues to spread around the world, countries are reducing isolation periods to ensure essential public services and supply chains keep running. If too many people are off sick at once, health care, education and transportation, and many of the other services we rely on will grind to a halt.
According to recent modelling by the UK Health Security Agency, 5% of people who tested positive for SARS-CoV-2 would still be infectious after ten full days of self-isolation.
One of the first countries to do so was the US, which announced that people could be released from COVID-19 isolation after five days, provided they were asymptomatic or their symptoms were resolving – though they should wear a mask around others for a further five days.
The change was motivated by what's currently known about COVID-19 and the Omicron variant. As the Centers for Disease Control and Prevention (CDC) said, this is chiefly that the majority of SARS-CoV-2 transmission occurs early in the course of illness, generally in the  one to two days prior to onset of symptoms and the two to three days after.
Speaking at a press conference on 29 December, the WHO Head of Emergencies, Dr Mike Ryan, said that while there was some data to suggest that the incubation period for the Omicron variant might be shorter than for previous variants, this was still uncertain.
Judgement call
Currently, the WHO recommends that people self-isolate for ten days after developing symptoms, plus at least three further asymptomatic days, however Dr Ryan said that countries must make a "judgement call" in balancing the need to prevent infections with minimising the impact on people's lives.
However, precisely how long people continue to be infectious after catching COVID-19 varies between individuals and isn't black or white: either you're infectious or you're not. Rather, it is governed by the amount of virus in your body, and how much of it you're shedding into your environment.
In one recent study, researchers at Japan's National Institute of Infectious Diseases, recruited 21 individuals who had been vaccinated against COVID-19 but subsequently became infected with the Omicron variant, and performed repeated PCR tests to quantify the amount of virus in their bodies. They found that the virus load was the highest in the three to six days after they first tested positive or developed symptoms and then gradually decreased, with a marked decrease after ten days.
Test to release
Another way of measuring someone's "viral load" is through a rapid antigen test (for example a lateral flow test) that looks for viral proteins called antigens. These only tend to give a positive result for the five-or-so days when virus levels are at their peak, and when people are most infectious.
Using this reasoning, some countries such as the UK have decided to release people from COVID-19 isolation after six days, but only if they test negative on a lateral flow device (LFD) on days five and six, and do not have a fever.
Yet, this isn't a perfect system. According to recent modelling by the UK Health Security Agency, 5% of people who tested positive for SARS-CoV-2 would still be infectious after ten full days of self-isolation. Reducing the isolation period to seven days with two consecutive negative LFD tests would result in roughly 6% of people still being infectious. That's better than releasing people from isolation after five days, when an estimated 31% would remain infectious, but waiting 14 days would mean only 1% remained infectious.
Risks versus benefits
Of course, governments have to balance multiple considerations when formulating public health policies: Ask people to isolate for too long, and there's a risk some will choose to ignore the rules altogether; relax things too much, and substantial numbers of infected people will transmit the virus to others.
For individuals who've just had COVID-19 it's easier: even though you might be allowed out of your house to work or engage in social activities after fewer days, you could still present a risk. Choosing to wear a mask around others, avoiding crowded indoor places (if your occupation doesn't require it) and staying away from vulnerable individuals – such as those who are elderly or have underlying health conditions – for a full 14 days, could be small price to pay to help keep others stay safe.