To keep coronavirus at bay, we must create a 'variant-proof' world
We remain locked in a deadly race with the virus. We will only win when we have created a "variant-proof" world that can keep a lid on the havoc caused by its troublesome mutations.
10 June 2021
6 min read
by CEPI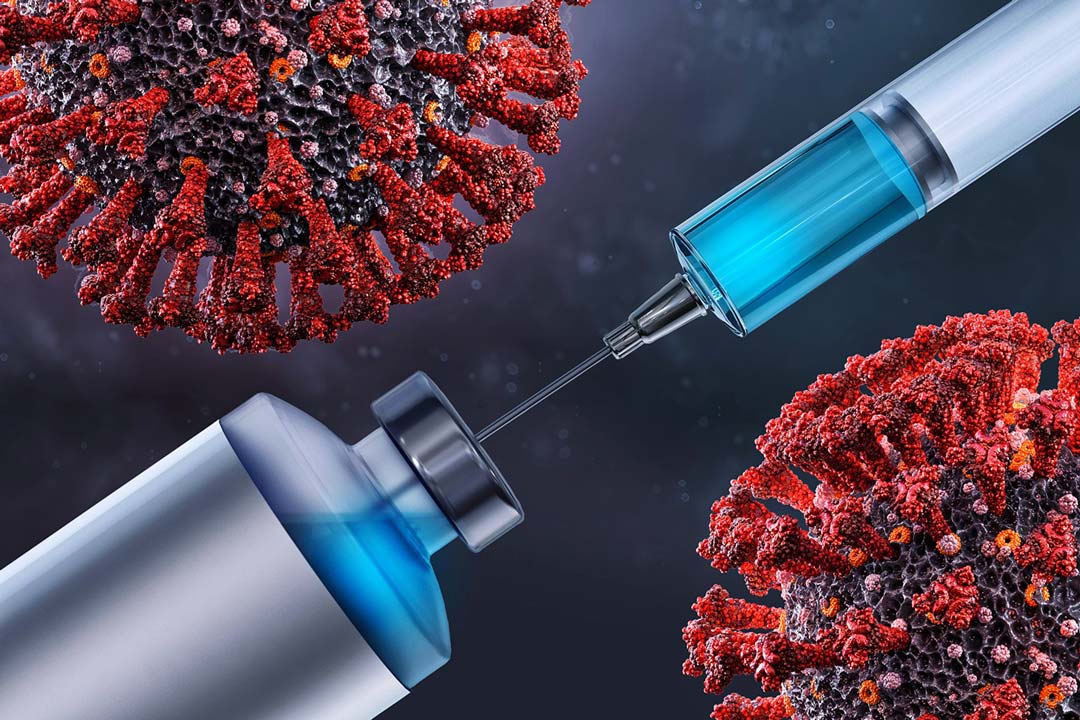 In the battle against COVID-19, humankind faces a shape-shifting enemy. The scale of the challenge has been hammered home in recent months with the emergence of multiple variants of concern as the disease has ripped through Brazil, South Africa, and now India. Sadly, there is no sign of an imminent end to the current pandemic, which has already claimed at least 3.7 million lives and is still causing more than half a million new infections every day.
The hard reality is that despite the administration of 2 billion doses of vaccine worldwide – an unprecedented achievement – we remain locked in a deadly race with the virus. While recent data shows that vaccines remain sufficiently effective against some priority variants of concern, we will only win when we have created a "variant-proof" world that can keep a lid on the havoc caused by its troublesome mutations.
Advancing the science
Staying one step ahead of SARS-CoV-2 requires a multi-pronged scientific approach of genetic surveillance, continual laboratory testing of existing vaccines, and the development of new vaccine approaches.
CEPI is doubling down across all these areas. Through our Agility program, we are supporting global efforts to monitor the emergence, evolution, and spread of new SARS-CoV-2 mutations, and test whether antibody serum – known to neutralise the original virus – remains effective against emerging variants.
We are also expanding our network of centralised laboratories – launched last October – to harmonise the assessment of COVID-19 vaccines and to enable evaluation of clinical trial samples against priority variants of concern. That means that from July, any vaccine maker in the world may be able to test shots against the newly named Alpha (B.1.1.7, first identified in Britain), Beta (B.1.351, first identified in South Africa) and Gamma (P.1, first identified in Brazil) variants. CEPI is also looking at testing against other variants, like the Delta variant (the B.1.617.2 variant) and its 'sister' mutations, soon.
At the same time, CEPI is supporting R&D work on variant-specific vaccines. Most recently, CEPI announced US$170 million additional funding for SK bioscience to support Phase 3 trials of their recombinant protein vaccine candidate (GBP510) and its adaptation for use against variants of concern. CEPI has also initiated a $200 million programme to develop vaccines against Betacoronaviruses with the ultimate objective of developing a vaccine that provides broad protection against the whole Betacoronavirus genus (ie, SARS-CoV-1, SARS-CoV-2, and MERS and potentially novel coronaviruses that have yet to emerge).
But, while we work to create updated vaccine formulations and new life-saving tools, the threat of emerging variants must be tackled from all sides.
This means that our scientific endeavor has to go hand-in-hand with the immediate sharing of doses and financial resources by the rich world to ensure that COVAX – the global vaccine initiative co-led by CEPI, Gavi, the Vaccine Alliance, UNICEF, and the World Health Organization (WHO) – can provide all countries with vaccine for healthcare workers and vulnerable populations at pace. Delivering vaccine now is needed to save lives today and into the future – because the longer the virus circulates anywhere, the greater the chance of variants emerging that have the potential to render current vaccines and other countermeasures ineffective.
Planning ahead
There is still much we do not know about the new virus variants. This includes precisely how much more transmissible they are than earlier strains and whether they can cause more severe disease. We are only just beginning to get real-world data outlining the extent to which they may be able to evade natural and vaccine-induced immunity.
Still, it is clear we need to be ready for the danger they pose, which is why it is right for vaccine manufacturers, like Pfizer and Moderna, to plan ahead and develop variant-specific boosters that can protect against variants of concern should this become necessary.
Working under this precautionary principle is essential, as it is now essentially a certainty that COVID-19 will become an endemic human disease and there will inevitably be further mutations, some of which may require an urgent response. It will be critical that such modified shots can be developed and tested within 100 days – a target supported by CEPI in its ambitious forward-looking pandemic preparedness plan, the UK Government, the G7 Health Ministers, and the CEOs of leading pharmaceutical firms – so that necessary clinical data are available within that period for regulatory review.
Fortunately, there is a template for this from which we can learn. While COVID-19 may be a very different disease from influenza, it does resemble flu in one respect: its rapid evolution into a global "soup" of different genetic strains.
First, we can take a leaf out of the annual flu categorization playbook, under which differing flu strains in circulation are sifted and prioritized for inclusion in vaccines by the WHO. For influenza, techniques of so-called "antigenic cartography" have been developed that allow one to quantify and visualize fine-grain phenotypic differences as the virus evolves over time (Smith et al., Science 305, 371-376, 2004).  Antigenic cartography is now routinely used to analyze the global data from the World Health Organization influenza surveillance network as part of the influenza vaccine strain selection process.
The global health community may be able to develop analogous techniques for tracking the evolution of SARS-CoV-2 that allow us to identify the factors that predict SARS-CoV-2 mutations and the likely dominating strains.
Second, there is also valuable experience to be gleaned from the US CDC's Influenza Risk Assessment Tool (IRAT) and the closely related WHO's Tool for Influenza Pandemic Risk Assessment (TIPRA), which assess emerging avian flu strains to estimate whether they present serious human threats.
These tools show how it is possible to get ahead of the curve by providing a structured way to assess new viruses against established criteria. A similar early warning tool for COVID-19 could allow researchers to focus their preclinical and early clinical studies against priority mutations as they emerge, and perhaps even build stockpiles on a precautionary basis to head off threats from new variants.
Funding for R&D is essential
Scientifically speaking, we are living through a critical moment of the pandemic's history, as data unfolds on the geographical spread and circulation of these priority variants and their effects on transmissibility and symptom severity.
Today's coronavirus vaccines are remarkable both for the speed at which they were developed and for their efficacy. But that does not make them perfect or ensure that they will not need to be updated or even replaced over time.
In the face of the potential dangers posed by virus variants, the case for continuing R&D efforts has never been stronger.
Website
This blog post first appeared on CEO of CEPI, Richard Hatchett's LinkedIn page.
---
You can find out more about CEPI's work to monitor and test emerging strains and develop 'variant-proof' vaccines on our website.
This article was first published on 4 June 2021. Information provided within the article may be subject to change as the COVID-19 pandemic continues and/or as more research is undertaken and made available / published which sheds light on our understanding of SARS-CoV-2 variants.