The largest global rollout of vaccines in history just got one step closer
The World Health Organization has given the Oxford-AstraZeneca vaccine an Emergency Use Listing, passing an important milestone before the first delivery of COVAX vaccines worldwide.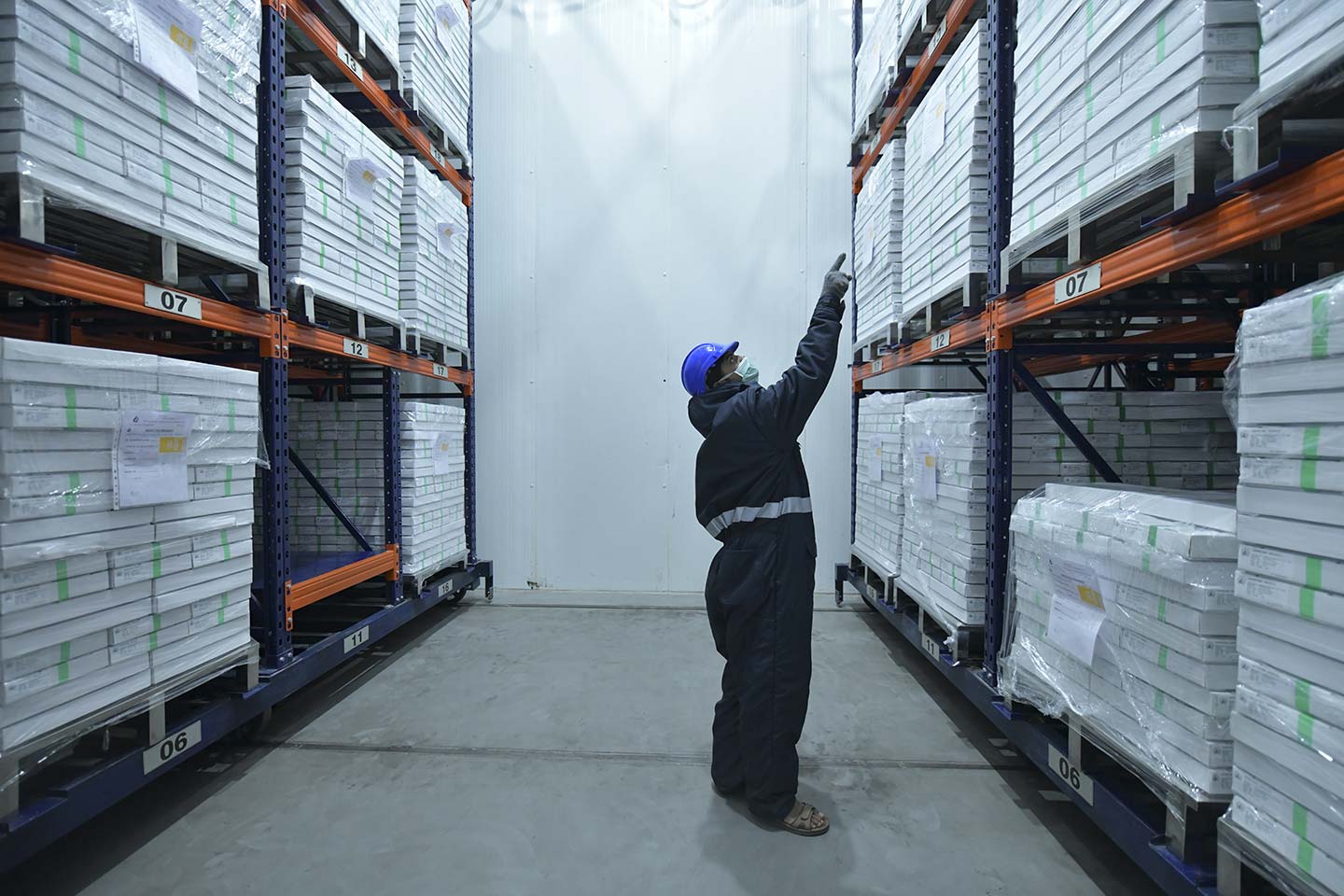 The World Health Organization (WHO) has listed two versions of the Oxford-AstraZeneca vaccine for emergency use, giving the green light for these vaccines to be rolled out globally through COVAX.
The listing means that the vaccines, produced by South Korea's SK Bioscience and Serum Institute of India (SII), have been assessed for quality, safety and efficacy. This is a key prerequisite for COVAX, which has agreements for hundreds of millions of doses of the Oxford-AstraZeneca vaccine secured for delivery to countries – both higher- and lower-income – across the world. COVAX also has 42 million doses of the Pfizer-BioNTech vaccine secured, which has already received WHO Emergency Use Listing, and will also begin deliveries shortly.
So what next?
There are now just a few steps remaining before COVAX can begin deliveries, which are expected to start by the end of February 2021.
The national regulatory authority of each country needs to give authorisation for the vaccines. Some countries have already done this and for others this process can be sped up by issuing special authorisations for use based on the WHO's Emergency Use Listing.
As is the case with all agreements vaccine manufacturers enter into, countries are required to sign indemnity agreements with manufacturers, which means governments will provide compensation to people that encounter issues with the vaccine. For lower-income countries, COVAX is offering a template agreement and establishing a fund which can be drawn from to pay compensation if required.
Lower-income countries, will receive the initial vaccines at no cost to their governments. Before doing so they submit National Deployment and Vaccination Plans to COVAX, which are then reviewed and validated. This process is already well underway, and has been completed for the majority of COVAX AMC participants.
Formal purchase orders must be issued by COVAX's procurement partner UNICEF to the manufacturers, after which the doses can begin to be shipped.
Finally, the logistics of shipping millions of doses to countries across the world will be a major challenge, particularly at a time of limited international air transport. A huge international effort, involving COVAX partners, suppliers and others, is now underway to meet this challenge.
Due to all these factors, the vaccine doses will not be delivered simultaneously to all countries requesting them. Instead, they will be delivered on a rolling basis and in tranches. The first governments to have fulfilled all the requirements are expected to begin receiving them in February, with the bulk of this first round of deliveries taking place in March.
COVAX will be the largest, most rapid and complex global rollout of vaccines in history, delivering more than 2 billion doses to people in 190 economies around the world in less than a year, and ensuring no country is forced to go without because of an inability to pay.