Long COVID takes hold in Nigeria
Health workers are not resting on their oars to care for Long COVID patients in Lagos, Nigeria. They have set up a clinic and are undertaking awareness talks.
12 September 2022
4 min read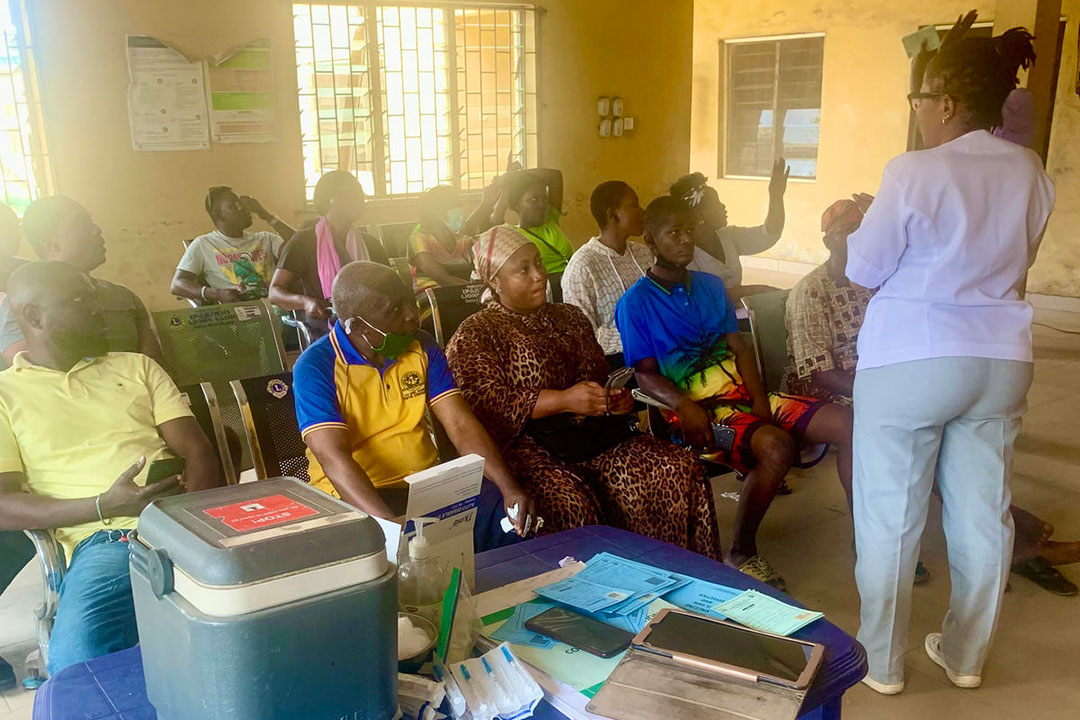 For the past two months, Lagos has been recording fresh COVID-19 infections. This has brought about some fears among people that are experiencing Long COVID.
According to a study published by PubMed, up to 70% of COVID-19 survivors may experience long-term medical complications, and the lingering symptoms after COVID-19 infection can last weeks to months, severely reducing the quality of life after patients become virus-free. 
"We are not resting on our oars. No one will suffer for want of support for Long COVID; not on our watch."
Kabira Ahmed, a patient at the Ipakodo Healthcare centre, knows this all too well.
"I had fatigue and nausea and could not concentrate on anything I was doing," she says. "I did not know initially that it was Long COVID-19 until I came to the health centre to complain. I was asked to do a malaria test and a typhoid test. It all came back negative. The nurse advised me to take the vaccine. I took the vaccine and still had these effects. I came back to complain. I was directed to the post-COVID clinic at the Lagos University Teaching Hospital, LUTH, as they will be able to manage my health issues and give me proper care," she says.

"I feel better by the day. Today, I am here to take my second dose of vaccine, Ahmed adds. 
The LUTH is one of the major hospitals offering post-COVID management care in Lagos, where people with Long COVID symptoms are taken care of. The clinic comprises different specialists because of the diversity of the symptoms. Patients are examined thoroughly and are taken to the appropriate specialists for further treatment.
According to a public statement made by Iorhen Akase, head of the Infectious Disease Unit at the College of Medicine, University of Lagos, the post-COVID clinic has started research, in collaboration with North-Western University in the US, to provide the finest care possible and also to have a full understanding of the experiences of these patients. 
"We have made additional resources available for all willing patients at the clinic to document their problems for further research on the issue. We have dedicated staff for the Post-COVID Clinic. There is also a helpline – 09023309196 – which is always available to listen to complaints and render help. The clinic day at LUTH is every Wednesday at 12:00, but we are always available to attend to patients outside the clinic days."
This is similar to what happens at the Ipakodo Healthcare centre, Nurse Omotolani Solarin says. Solarin, the community health worker at the centre in charge of the COVID-19 vaccine, says what they do is similar to what happens at the post-COVID clinic.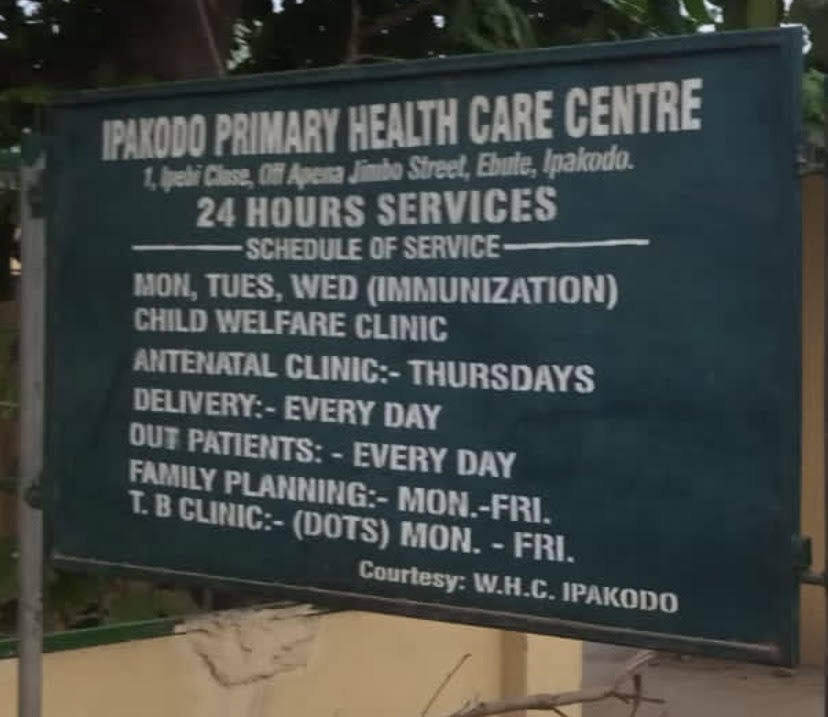 "We document every issue that people with Long COVID complain about. We ask for the symptoms they are experiencing and suggest some tests to find out more about the symptoms and rule out other things that could be causing them.
"We do blood tests, check the blood pressure, heart rate and chest X-ray and measure oxygen levels. We then send them to the doctor for further care or referral to a specialist responsible for that particular symptom the patient is experiencing," Solarin explains.
She adds, "One of the most important things we do is also our COVID health talk during our vaccine days. We talk to them about the importance of the vaccine and talk to them about Long COVID and how they should not be afraid when they experience it, as we are determined to make sure that everyone is well taken care of.
"Many of them still face stigmatisation. As a health worker, I faced the same at the height of COVID-19; people didn't want to interact with me, but it's better now."
"We are not resting on our oars. No one will suffer for want of support for Long COVID; not on our watch," Solarin says.
More from Adesewa Adelaja