Women take the front seat in Nigeria's Sagbokoji island
Burdened with a lack of basic amenities and only one primary healthcare centre, women in Sagbokoji are taking it upon themselves to make sure their kids are immunised.
1 December 2022
5 min read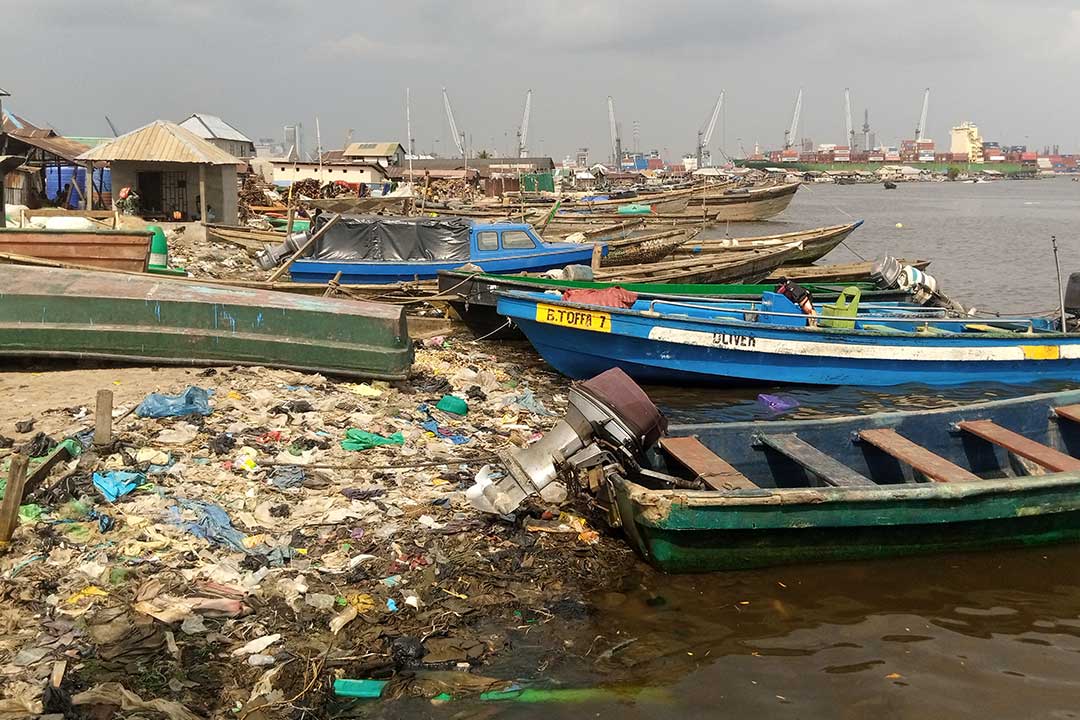 Sagbokoji, an island in Apapa, Lagos state, is home to about 30,000 residents. It is a joyful community but saddled with poor healthcare facilities and a lack of access to electricity and clean water.
Sagbokoji has only one primary healthcare centre which caters for at least five other neighbouring communities.
In addition, the journey to Sagbokoji is not an easy one. The wooden canoes that people use to travel sit deep in the water: the reasons to go there must be of high importance.
"I do not care how far it is, my baby cannot miss out on her immunisation until she's done with it."
"Those are the major problems we have here – poor healthcare facilities, lack of access to electricity and clean water – and they are necessary for a community like ours to thrive. Because we are surrounded by the sea; our water is salty. We have had to find ways to make it easier for the people living here," says Bernard Otu, the Baale – or local ruler – of Sagbokoji.
"Some business-minded women are going out of their way to buy water from nearby towns like kirikiri. So, we create an enabling environment for their business to grow for the benefit of the community," the Baale adds.
Madam Felicia, a water seller, says that business is not easy, but because of the importance of having water in the community she had to make sure she sources water and makes it affordable for people.
"You can see that we are surrounded by water but we cannot use the water to do anything, including bathing. The water is salty, and there is open defecation which results in water-borne diseases," she says.
Nurse Grace Gabriel, the resident nurse at the only primary healthcare in the community, agrees that waterborne diseases are a major issue. "This is a result of the open defecation system that they practise in the community. Sometimes the hospital will be so full that some people even organise to go the general hospital at Apapa on the mainland, but not everyone can afford it."
Deborah Otu, a mother of a four-month-old baby, says that she often joins a group of women who go to the general hospital for immunisation.
"I join them because they have an arrangement with the boat owners to pay a little less; it is usually N250 [US$ 0.56], but we pay N150 [US$ 0.34] for the rides, and we all try to come back at the same time with the same boat."
"This arrangement brought us closer. Now we have meetings a day before to help out those that are not so educated, with things like arranging their immunisation cards and explaining the instructions from the nurse," Otu says. 
"Immunisation in the community is usually every Tuesday, but there are a lot of people. Other communities close to us also use the clinic and we sometimes miss out, so we decided to go to the Apapa general hospital, which is the closest to us. I immunise my baby, buy drugs and do check-ups for myself."
"We women here do not joke with immunising our children; because of the kind of community we live in, we had to step up. This is why we organise for ourselves with the boat owners. We wake up as early as 5.30 am and gather at the riverside so that we will go together. There is so much work for the only clinic we have. This is our best option. I do not care how far it is, my baby cannot miss out on her immunisation until she's done with it," she says as she bathes her baby.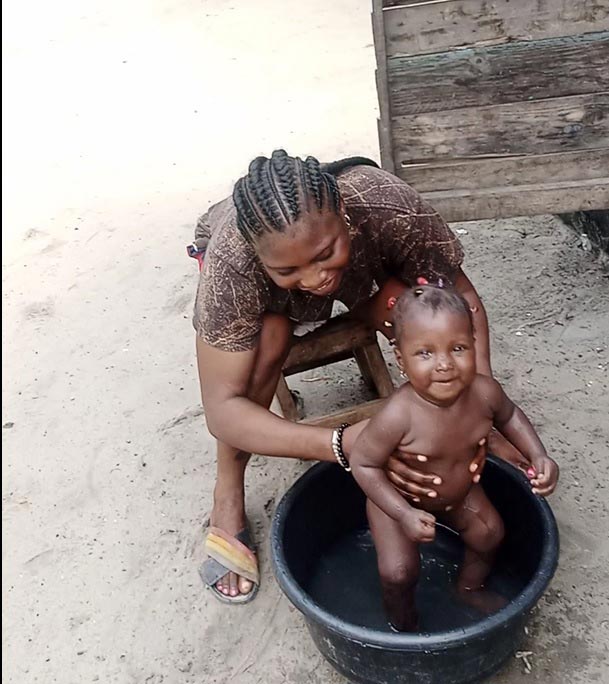 The boat owner, Ibraheem Yekin, is sympathetic to the women's plight. He says that he just had a baby boy, which has helped him to better understand the challenges.
"Now, my wife and baby join the women who arrange to go for immunisation at the Apapa general hospital. They also assist her because she is a new mother. I drop them off at the hospital, and I come back for them in the afternoon. I plan my time so that I don't pick up other passengers when they are ready to go home," Yekin says.
Dr Monday Bankole, the resident doctor in the primary healthcare centre at Sagbokoji, says that he is aware of the challenges and is pushing for more staff to join him.
"Our immunisation day is every Tuesday, but because we have one nurse, it makes the job a little harder. It is not as if the government doesn't post people here, but many of them are afraid of the water."
He says that they are planning to get better, more comfortable boats to transport health workers to and from the island. "The government gave us generators to power the hospital pending the electricity being sorted. Plus, an NGO came down to setup solar electricity for us," says Dr Bankole.
The Baale says that they have to arrange to get electricity by themselves. "Not everyone can afford it. The people who can afford it pay for it, and we are planning to expand it. At the same time, the government have promised to fix our electricity. We are in meetings regularly on it."
The Baale says that the government has been responsive in terms of bringing in more healthcare workers and building an additional clinic, adding, "we have land ready for it. We don't want the women to go far with their babies for immunisation. The healthcare officers here are hardworking. They try make sure that the kids do not miss immunisation."
More from Adesewa Adelaja