Niger's new mission to reach zero-dose children
Niger is one of the youngest countries in the world, with children representing more than half its population. The country's new 'Operation Koutouho' is helping ensure none of them miss out on lifesaving vaccines.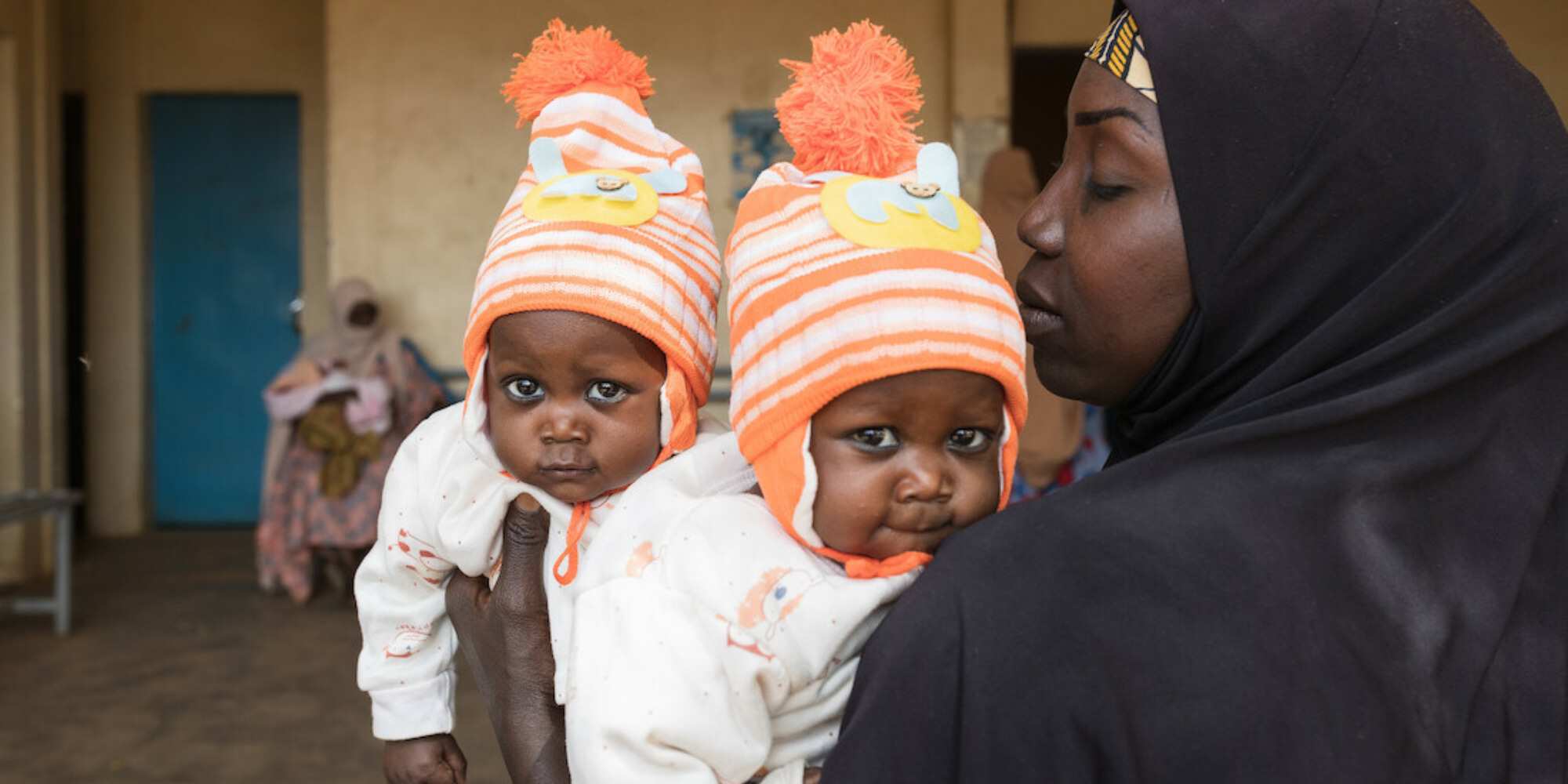 The issue of zero-dose children, those who do not receive a single dose of any vaccine in the routine national immunisation schedule, is a significant concern in many countries, including Niger.
According to the World Health Organization (WHO) and UNICEF, nearly 70,000 children aged 1 to 23 months (and probably many more according to other sources) have no access to any vaccines, and the percentage of children who have received three doses of vaccines against diphtheria, tetanus and pertussis (DTP3) – a basic marker of vaccination coverage – has remained stable at around 80% (82% in 2021), which is not satisfactory by expected standards (over 90%).
The Saharan barrier
Operation "Koutouho" is a nationwide immunisation-focused public health campaign in Niger that has helped to reduce the number of zero-dose children by providing free vaccines and improving access to health services.
A meticulous analysis made it possible to target the health areas with the highest number of unvaccinated or under-vaccinated children. Since its launch in October 2022, more than 17,000 zero-dose children have been identified in 15 districts across Niger, of which 14,000 have received their first vaccination.
Children miss out on vaccines due to a myriad of factors. Niger is a vast country with many remote areas that can be difficult to access – 80% of the country's area is covered by the Sahara Desert. Healthcare facilities and vaccination centres are often far away from rural populations, making it challenging for parents to bring their children for vaccinations.
"It's really a great relief and a great pleasure when we manage to find zero-dose children and to know that we may have managed to save a child from the risk of developing a disease that could compromise their life."

– Dr Habou Abdoulrahamane, Chief Medical Officer of the third district in Niamey
This is the case for Djamila Saley, a young mother, one of many who visited the CSI Madina Health Centre located in the heart of the country's capital, Niamey.
"My biggest worry about my child's health: when he's sick, I don't have peace of mind. I want to see him grow up and be healthy. I chose to have my child vaccinated in time so that he does not get sick. It is important to vaccinate your child in time to protect him against several diseases," she says.
"My child did not have his vaccinations because the CSI is far from my home and the transport costs are difficult to bear for me. There are many children who are vaccinated around me. Vaccination of children is very important for the country."
Outreach is key
Community health workers play a vital role in ensuring remote communities get the right information and are able to have their children vaccinated. Rachida Moussa, a community health worker in Niamey, understands it well: her work helps to bridge the gap with remote communities and encourage more parents to participate in the immunisation programme.
"Parents do not refuse to have their children vaccinated," she says, "but there are others who live far from the health centre and have no means of transport. We visit households and tell them about the different diseases for which children are vaccinated. We make the comparison between the evolution of a child who has received all his vaccinations and one who has not received any vaccination. Vaccination is much appreciated by the community."
Vaccination is everybody's business
The importance of including community leaders in vaccination campaigns cannot be overstated. As respected and trusted voices within their communities, they play a crucial role in promoting vaccine uptake, dispelling myths and misinformation, as well as helping identify those who need help the most. By leveraging their influence and credibility, community leaders can help to increase vaccination rates and protect the health of their communities.
Operation Koutouho is working hard to include communities in the vaccination campaign, explains Dr Habou Abdoulrahamane, Chief Medical Officer of the third district in Niamey. "We work with neighbourhood leaders to identify people who are vulnerable. It's really a great relief and a great pleasure when we manage to find zero-dose children and to know that we may have managed to save a child from the risk of developing a disease that could compromise their life."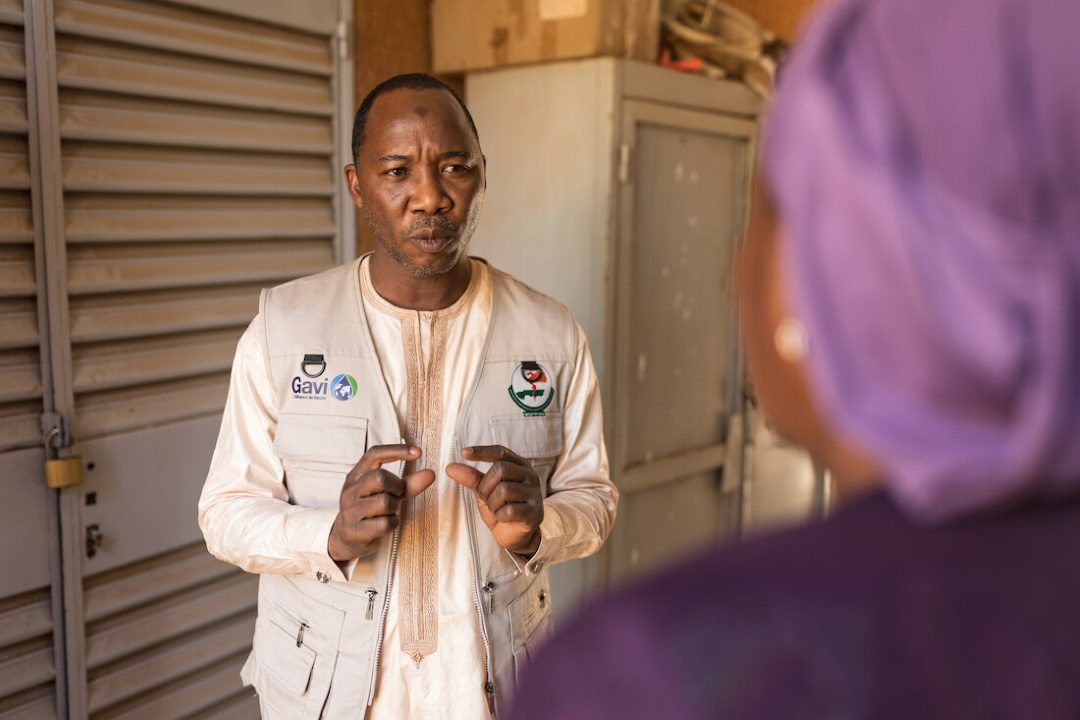 Dr Kaya Guylain Sheria Mutenda, WHO team lead on immunisation, agrees. "Vaccination is first and foremost the prerogative of the community. So, we have to really involve the community, from planning to implementation," he argues. "If the community is not involved, they find that you bring something foreign to them. All of these factors contribute to misinformation."
Proper data collection and analysis is a huge part of the mission
Effective monitoring and data collection are essential to assess the success of a health campaign and identify areas that require improvement. Data also plays a crucial role in ensuring that vaccination efforts are effective, well-coordinated, and reach the intended populations.
With Operation Koutouho, systems need to track vaccination coverage and identify zero-dose children accurately, explains Dr Mutenda. "To perform better and achieve very high levels of vaccination coverage, WHO is supporting the country in setting up electronic vaccination registers. This means that each child who is vaccinated will be pre-registered in the tool, so that they can have reminders and be followed individually."
"The other innovation that the WHO supports is to take advantage of the geographic information system, to be able to map in real time all the immunisation-related activities, including other vaccine-preventable disease surveillance activities."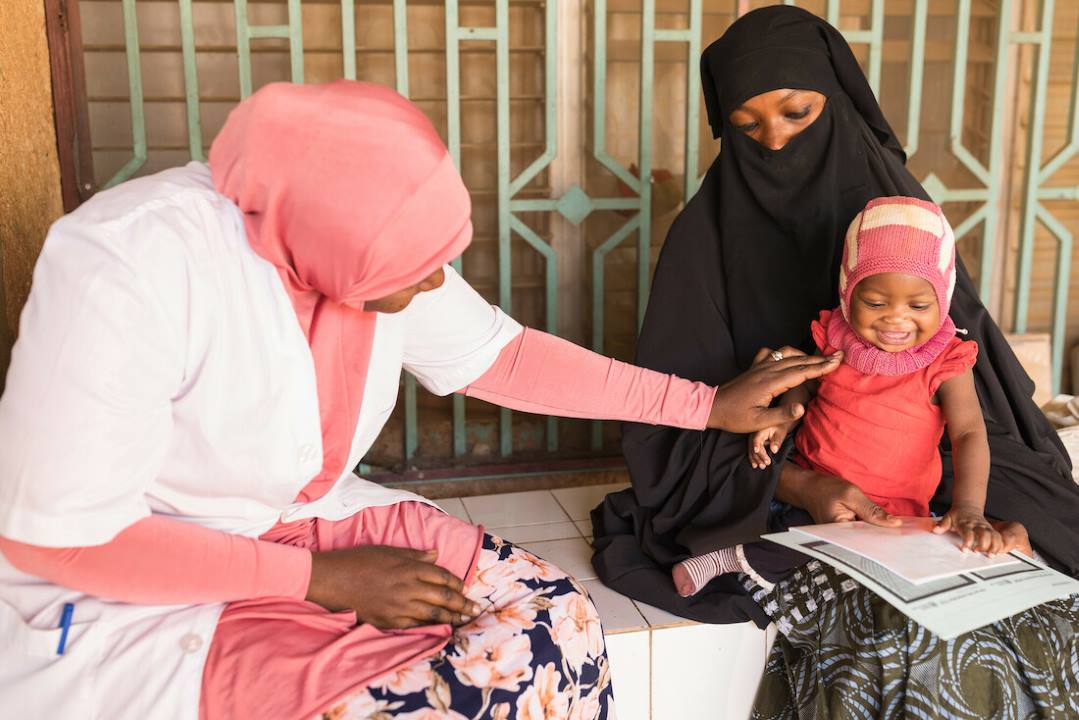 Campaigns tailored to the population's needs
Most importantly, the success of Operation Koutouho lies in the fact that it was tailored with the needs of its target populations in mind. Different communities have unique characteristics, beliefs and challenges that can influence their vaccination uptake.
"We already have the prospect of having full-fledged strategies for floating, peri-urban populations, who are a real challenge for all our health districts. Also, we have other very important issues with security problems in several regions. In addition, we have another challenge with nomadic populations who move with the seasons in search of pasture. Koutouho links all these strategies," says Dr Assan Abdoul Nasser, the Director of Immunisation in Niger.
Health authorities had to get creative to reach out to Niger's important nomadic population, Dr Nasser explains. "We know that there are annual festivals that are organised, which bring together many of the populations concerned. This will be a lever we can use to offer all the vaccines to these populations which come together for a fairly long period."
"It will also be necessary to work with the leaders of these populations to identify the corridors of passage and the weekly markets where they go for their supplies, and place vaccination teams in these different localities. We must first innovate, work with their leaders for information and support. And when these populations arrive at these different corners, we can easily find them and vaccinate them."
More from Assa Samaké-Roman