Over a million children get protected against polio in Malawi
Malawi's Ministry of Health recently conducted a nationwide polio vaccine catch up campaign targeting 1.8 million children who had previously missed out on the vaccine.
26 August 2021
4 min read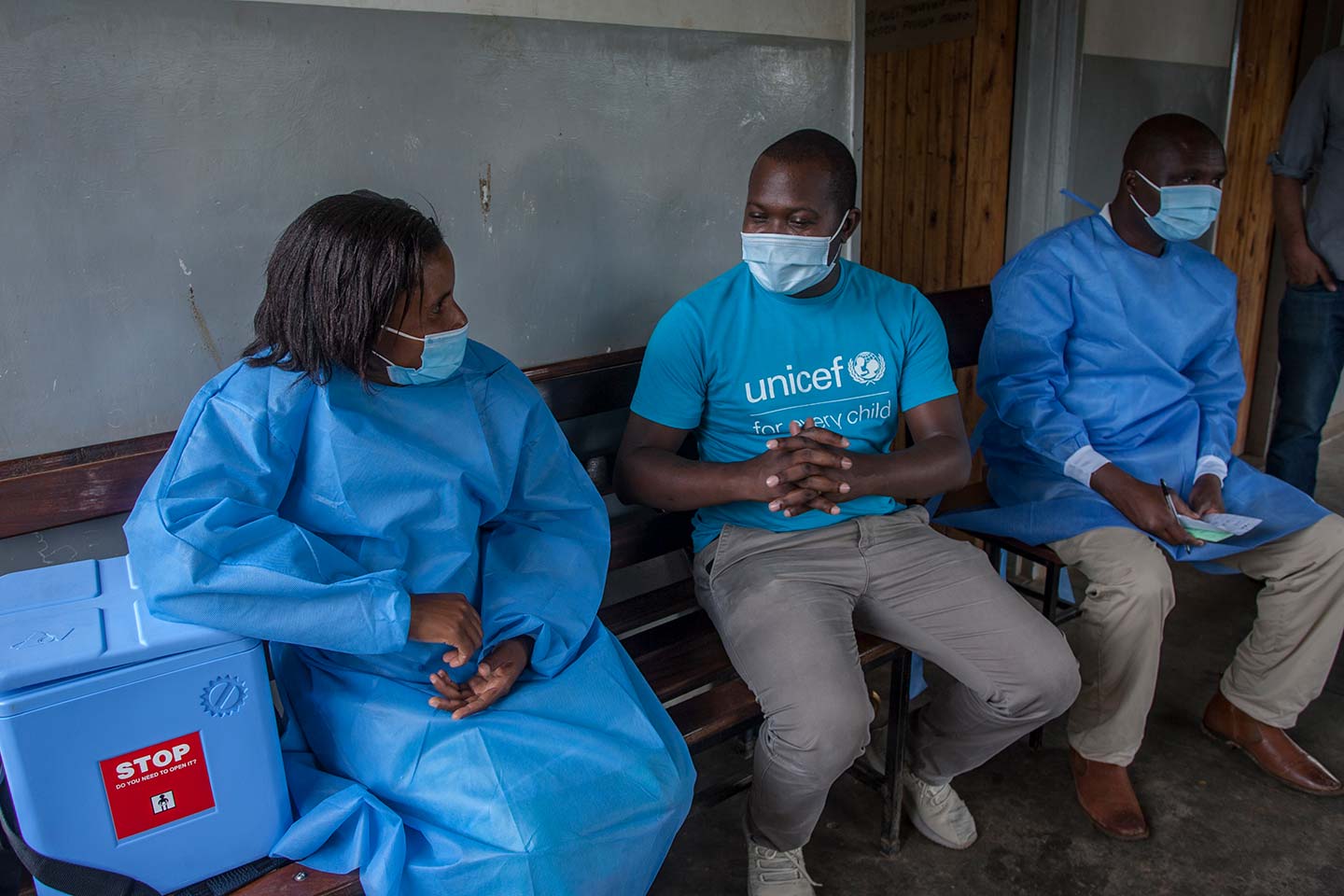 Children in Malawi who missed out on the crucial polio vaccine as newborns have been given a lifeline, after the completion of a major nationwide vaccination campaign this month. 
Malawi conducted a country wide polio vaccine catch-up campaign at all government and Christian Health Association of Malawi (CHAM) health facilities, outreach clinics and temporary sites from 12-16 July 2021, targeting all children born between January 2016 and September 2018.
Matemba, however, expressed concern that because the catch-up drive came at the same time as the roll-out of the COVID-19 vaccine, there was some confusion, as people thought the campaign was aimed at giving the COVID-19 vaccine to children.
This was a relief for first time mother, Earlene Chimoyo, a Blantyre resident. 
"As a first time mum, almost everything was new and vaccines were no exception.  Even though I was relieved after my baby received the three oral doses, I had some fears within me," she says.
Chimoyo tells that the years of indefinite waiting have not been easy, considering the fact that the disease is highly infectious.
She was, therefore, excited to learn that Ministry of Health (MoH) would be administering polio Vaccine to the missed children, 
"I'm a happy mother knowing that my son is now fully protected from developing any deformities brought about by polio," she says.
The catch-up campaign was intended to vaccinate all children who were born after the global switch from the Trivalent Oral Polio vaccine (tOPV) to the Bivalent Oral Polio vaccine (bOPV), which protects children against all three types of poliovirus. 
The switch is part of a deliberate global strategy by the Global Polio Eradication Initiative (GPEI), of which Gavi is a member, which is being implemented systematically to eradicate polio. This global strategy aims to phase out the use of Oral Polio Vaccine in favour of the Inactivated Polio Vaccine (IPV), which was introduced in Malawi with Gavi support in December 2018. 
Health Promotion Officer for Zomba District Health Office, Anold Mndalira, says that even though some parents and guardians were reluctant at the beginning due to a lack of understanding of the catch-up campaign, they eventually grasped the concept and brought their children for vaccination.
"During the three-day campaign, we witnessed parents bringing their children for vaccination after they knocked off from nursery school," he says.
Executive Director for Health and Rights Education Programme, Maziko Matemba, says such campaigns are essential in reaching zero dose children, adding that those who miss out on vaccines pose a risk to the entire population.
"Catch up campaigns help in filling the gaps that might be there," he says. "We have to accept that some people (or parents) are too slow in making important decisions like having a child vaccinated. Such campaigns aid in reaching out to such people and thereby deal with the disease in question."
Matemba, however, expressed concern that because the catch-up drive came at the same time as the roll-out of the COVID-19 vaccine, there was some confusion, as people thought the campaign was aimed at giving the COVID-19 vaccine to children.
"That's where our role as civil society was crucial. We ran awareness campaigns, informing the masses about the difference. We also made them understand that this vaccine was not for any other child but only those born within the specified time. Eventually people understood the whole concept," he says.
Ministry of Health spokesperson Adrian Chikumbe says the Ministry is compiling data from the districts. "This one was a catch-up campaign for those missed," he says. "The next step is to still catch up on any remaining children through our routine vaccination services, once we are clear on the gaps."
The campaign, according to Chikumbe was funded by Gavi to the tune of US$ 1.2 million. The Malawi Ministry of Health also worked with other partners like UNICEF and WHO.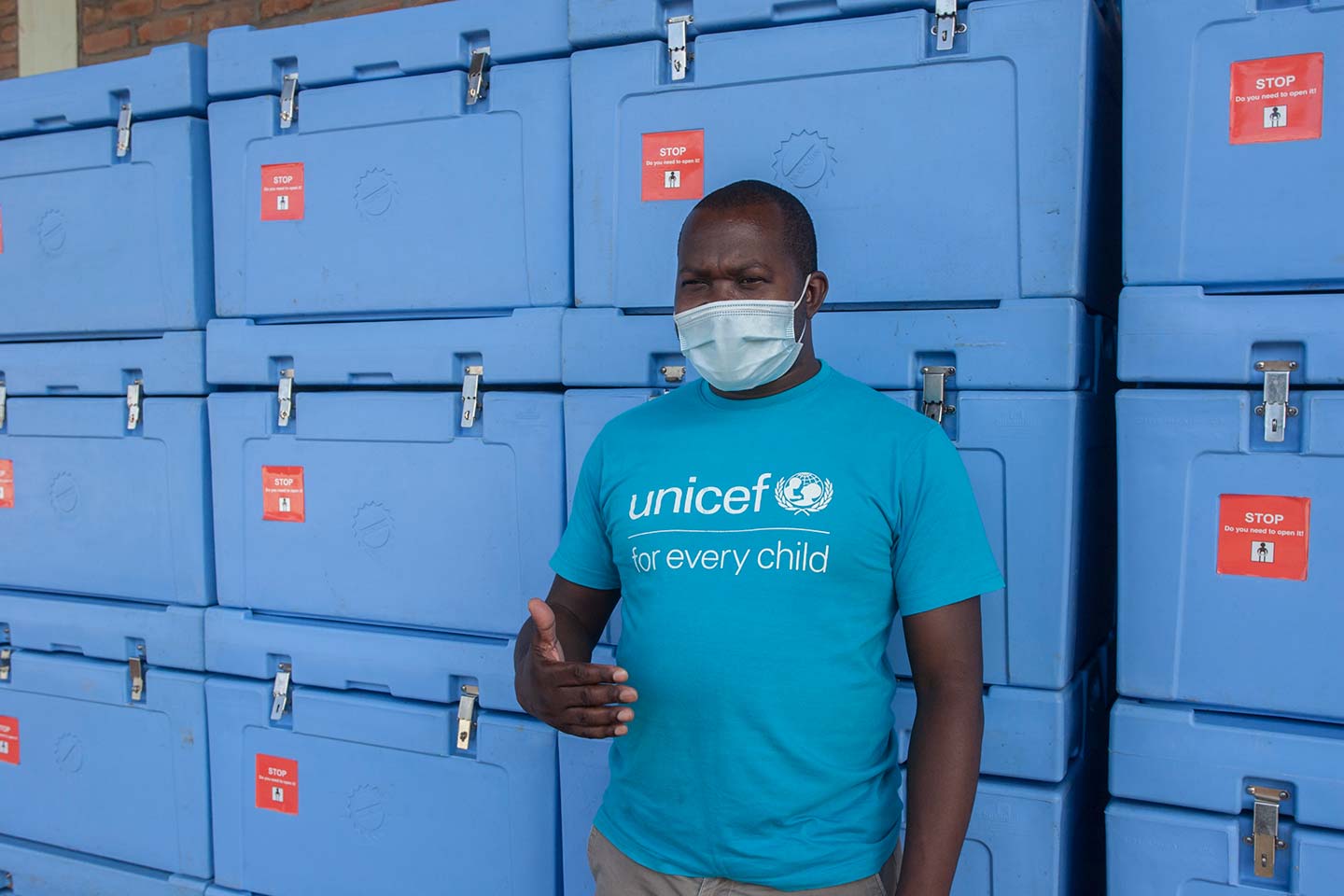 UNICEF Malawi Health Specialist, Steve Macheso, says the polio catch-up exercise was a success, judging by anecdotal evidence from supervisory visits conducted. "Data is still being consolidated on the numbers of children vaccinated during the polio catch-up campaign so we will fully understand the numbers vaccinated against the target in due course. We are happy that Malawi recognises the importance of child immunisation. We are also happy that the MoH and its partners equally prioritised this campaign amidst the on-going COVID-19 response and COVID-19 vaccination exercise."
Macheso also noted that Malawi has consistently maintained adequate stocks of vaccines for the routine immunisation programme.
More from Josephine Chinele