In rural Malawi, a new bridge boosts access to immunisation
A volunteer mothers' group was founded to tackle lagging vaccination uptake. Their prescription? Rebuild storm-wrecked infrastructure.
6 November 2023
5 min read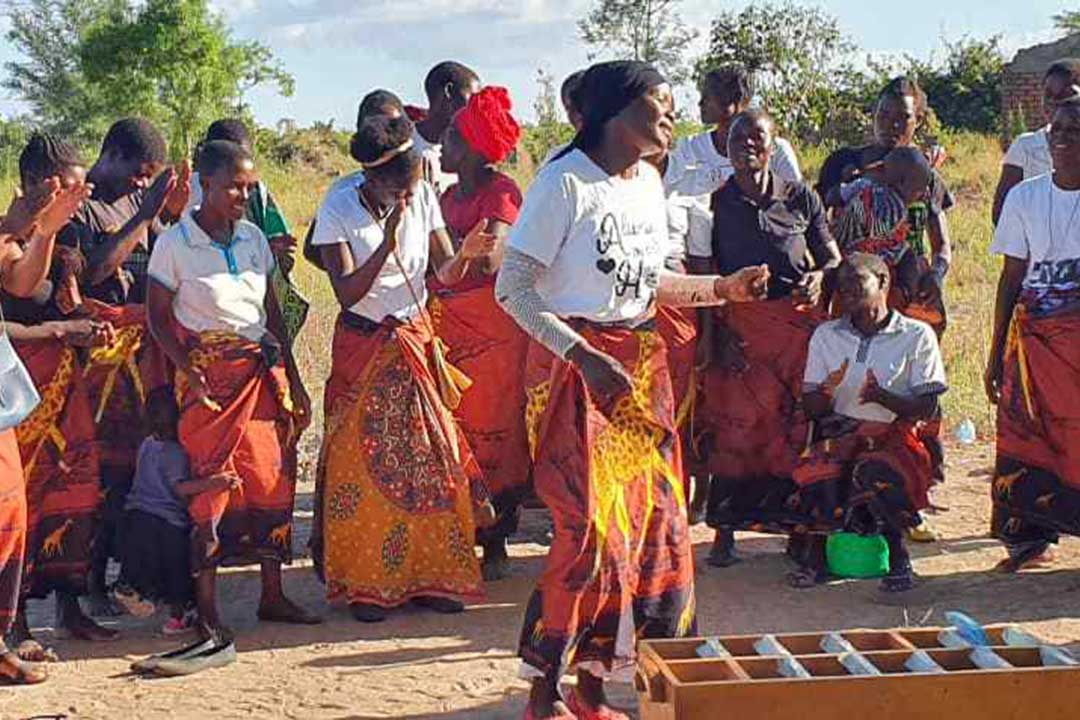 On a rainy Sunday afternoon nearly a decade ago, Lafube Chimombo, of Lundu village in southern Malawi, stood on the wrong side of a river, in labour with her first baby.
"It was hard and uncomfortable for us women to cross over with our dresses and wrappers rolled up above the knees, showing off thighs whilst carrying babies on the back. This is one thing that discouraged women to have their children immunised at the health facility."

– Mary Pensulo, Vice Chairperson for Mpendekela Mother Care Group
"The canoe operator who assisted in crossing over at a small fee had knocked off. It was difficult to cross over in my condition without using a canoe. I delivered my baby at a nearby retired health workers' home."
Stuck in the mud
The next day Chimombo went to Lundu Health Centre for postnatal care. "I was in pain. I had no choice but to force myself to get to the health facility five kilometres away from my village." Almost every visit to the clinic – each childhood vaccination, each illness – has felt like a struggle.
The river, known as the Lindidzi, looks calm outside of rainy season, concedes Mary Pensulo, Vice Chairperson for Mpendekela Mother Care Group (MCG), a local association of volunteer women tasked with registering and following up on childhood immunisation and pregnant women. But, she says, it's daunting to cross without a bridge.
"It was very disrespecting for us women to have men carrying expectant women to cross over. During rainy season, we had to wait for the water to become safe to cross. Women in labour ended up taking the risk to deliver in homes or at traditional birth attendants' clinics or at river banks," she explains.
Pensulo continues, "It was hard and uncomfortable for us women to cross over with our dresses and wrappers rolled up above the knees, showing off thighs whilst carrying babies on the back. This is one thing that discouraged women to have their children immunised at the health facility."
Rallying for a bridge
There was a bridge, Pensulo says. It was built in 2013, but Cyclones Desmond and Idai washed it away in 2019, cutting off travel once more.
During these four years, she claims, child immunisation in the local area dropped off, and rates of illness increased due to inadequate under-five care. Granted, the pandemic years saw vaccine coverage rates plummet worldwide, but Pensulo believes that in this corner of Blantyre Rural, the fall-off also had something to do with the newly unfordable river.
Mpendekela MCG was established in June 2022, in response to the fact that low immunisation rates had been noted in the area. The absence of a passable bridge became a pressing order of business for the newly established community group. 
"We felt the duty to make a difference. We reached out to our traditional leaders, who connected us to the Village and Area Development Committee leaders. We also discussed this with our Member of Parliament (MP), Francis Phiso," Pensulo recalls.
Their persistence paid off. "I received many requests on this bridge, hence made it a priority," Phiso, the MP for Blantyre North told VaccinesWork. In November 2022, he made good on his assurances."The rehabilitation was done with funding from Constituency Development Fund, a development initiative fund under the Ministry of Local Government."
Phiso highlights that he enjoys implementing developments requested by communities themselves, but adds that given the volume of requests, he needs to prioritise.
Group Village Head (GVH) Lundu, a local leader, says she is "inspired" by the fact that volunteer MCGs could go an extra mile to push for major developments. "They have taken ownership of child immunisation," she says. "They don't want any child to be missed."
Immunisation uptick
Lundu Health Centre's Senior Health Surveillance Assistant (HSA), Sigrace Seda, recalls how HSAs previously struggled to cross Lindidzi river carrying cooler boxes of doses to vaccinate children, especially during national immunisation campaigns. Since the bridge's reconstruction, she says, there has been a noticeable improvement in immunisation rates locally. "MCGs are playing a crucial role in promoting immunisation coverage," she adds.
Working with the Ministry of Health, the Malawi Health Equity Network (MHEN), an NGO supported by Gavi, has helped establish 281 MCGs across Malawi's nine districts. The project seeks to bolster the ability of local health systems to deliver immunisation by, among other things, dissolving access hurdles.
MHEN Assistant Projects Officer Hebert Chakwawa explains, "Our organisation trains the MCGs on under-five care, immunisations and advocacy mentorship."
Chakwawa says Mpendekela MCG is an "exceptional" MCG, as the volunteers who staff it managed to push through the reconstruction of the bridge within just a few months of being trained.
Policy appreciation
District Environmental Health Officer (DEHO) for Blantyre District Health Office Penjani Chunda acknowledges that MCGs are playing a crucial role to support immunisation and child health programmes.
"MCGs also help to trace defaulting children and bring them to care, growth monitoring and screening of children who need health care," he said in an interview.
Chunda confirms that although Mpendekela is relatively new, it's a stand-out. "We have been monitoring MCGs and noted that Mpendekela acts as a role model group, which other groups are learning from."
Manager for Global Fund and Gavi projects within the Ministry of Health Dr Doreen Sanje encourages other communities to emulate Mpendekela MCG's drive to improve under-five immunisation.
"We are impressed to see an MCG influence to get a bridge done. This shows their passion and interest to raise healthy children," she says.
"This is just one of the many MCGs that are doing well under MHEN mentorship," she continues. "It's commendable that the grouping even went further to mobilise resources to build an under-five shelter, which was unfortunately destroyed by Cyclone Freddy."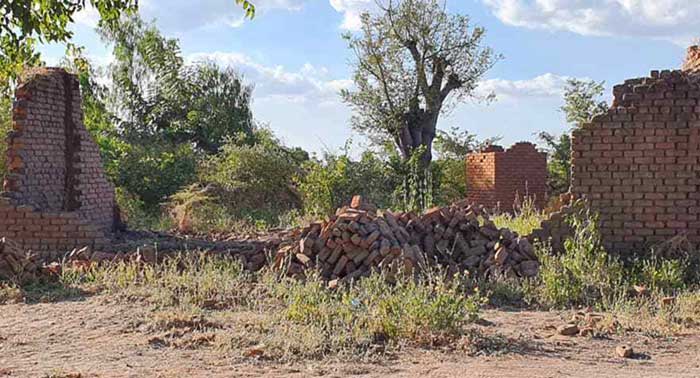 In fact, construction on the under-five shelter, a structure constructed by a community to provide a suitable venue for immunisation and the treatment of small ailments in young children, had just begun when Cyclone Freddy made landfall in March, collapsing the structure. Lundu and Pensulo are looking forward to its rebuilding.
"I'm having sleepless nights because we don't have this shelter here. Immunisations are done under a tree. I'm worried the coverage may be affected in the rainy season," Lundu told VaccinesWork in an interview.
More from Josephine Chinele